The idea of a Business Payment QR Code, a payment option that has grown in popularity recently, is examined in this guide. It offers a thorough explanation of QR code payments' features, advantages, and effects on contactless payment systems. Small company owners and financial aficionados will find this information useful as it provides insightful knowledge on the intriguing world of QR code payments.
What Is a Business Payment QR Code?
A Business Payment QR Code is a two-dimensional barcode that contains encrypted information related to a specific payment. When scanned using a compatible mobile app or device, it facilitates secure and efficient transactions. There are several uses for these QR codes, including point-of-sale transactions, bill payment, and invoicing.
How Does It Work?
The mechanics behind a Business Payment QR Code are rather simple, making it a convenient option for both businesses and consumers:
Generation: Businesses create QR codes for specific payment amounts, recipients, and purposes, typically via a payment platform or mobile app, which can be printed or displayed electronically for customer convenience.
Scanning: Customers or payers scan QR code-enabled devices using smartphones or scanner apps, which are widely available for free on smartphones.
Confirmation: By scanning the QR code and confirming the recipient, payment amount, and invoice number, the user can confirm the transaction details.
Authorization: The user approves a transaction by securely transferring money using their selected payment mechanism, such as a bank account, credit card, or mobile wallet.
The Advantages of Business Payment QR Codes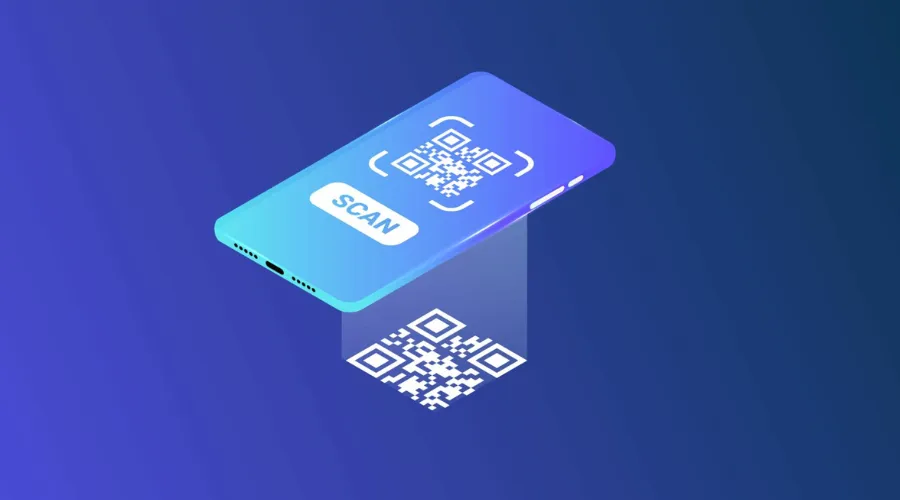 Now that we've covered the basics, let's explore why businesses are increasingly adopting this payment method and how it benefits both businesses and their customers:
1. Speed and Efficiency
QR code payments offer lightning-fast transactions, reducing transaction times and checkout queues, benefiting businesses and customers by reducing waiting times.
Businesses can process payments in seconds, improving customer satisfaction and allowing for a higher volume of transactions during peak hours.
2. Enhanced Security
Encryption technology makes QR code payments highly secure. Because every QR code is distinct and encrypted, there is a difficult degree of security to overcome.
Consumers can operate with confidence knowing that their financial information is secure, and firms can do business knowing that they are providing a safe payment option.
3. Cost Savings
QR codes reduce the need for expensive hardware like traditional card readers, saving businesses overhead costs associated with maintaining and upgrading payment terminals.
Reduced transaction fees can result in significant savings over time, making QR code payments an economically appealing choice for businesses of all sizes.
4. Improved Record-Keeping
Businesses can streamline their accounting processes by easily tracking payments and generating digital receipts, thereby reducing errors that may arise from manual data entry.
Customers also benefit from digital receipts, as they provide a convenient way to keep track of their transactions and expenses.
5. Contactless Payment
QR code payments provide a hygienic and convenient method for transactions in a contactless world, particularly in the current climate, addressing virus spread concerns.
The COVID-19 pandemic accelerated the adoption of contactless payment methods, making QR codes even more relevant in today's society.
Also Read: The Revolut Ultra Card | Redefining Digital Banking Excellence
The Rise of Contactless Payments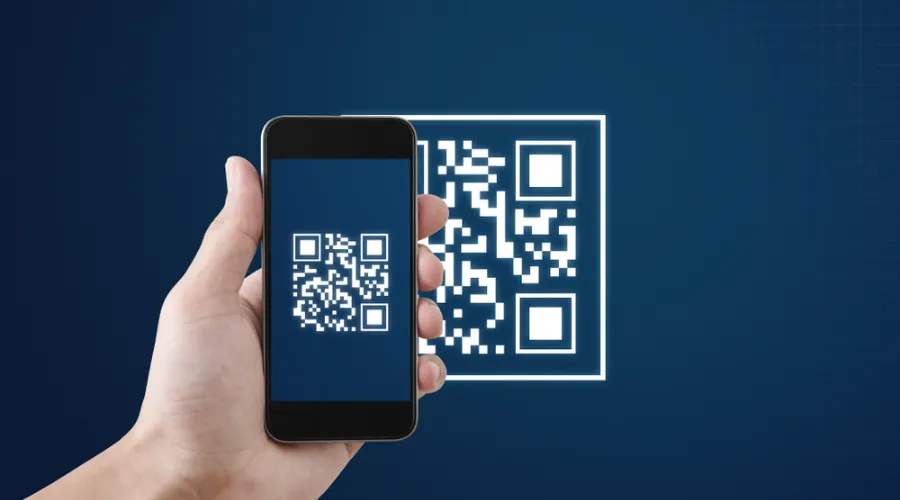 QR payment codes are gaining popularity as a solution for contactless payment due to their efficiency and safety, contributing significantly to the contactless payment revolution.
1. Touch-Free Transactions
QR code payments do not require physical contact between the customer and the payment terminal. In a world increasingly aware of hygiene and health concerns, this feature is invaluable.
This touch-free nature is especially appealing during a health crisis like COVID-19, where minimizing physical contact is a priority.
2. Mobile Wallet Integration
The ability to link bank accounts or credit cards to mobile wallets for easy and smooth transactions is made possible by mobile wallet programs such as Apple Pay and Google Pay, which facilitate QR code payments.
This integration with popular mobile wallet platforms enhances the accessibility and ease of use for QR code payments.
3. Cross-Platform Compatibility
QR code payment systems are universally compatible with iOS and Android devices, making them accessible to a wide range of consumers.
This broad compatibility ensures that a diverse customer base can benefit from the advantages of QR code payments.
Implementing Business Payment QR Codes
If you're considering adopting Business Payment QR Codes for your business, here are some key steps to get you started:
1. Choose a Payment Provider
Research and select a reputable payment provider that offers QR code payment solutions. Verify whether they have a track record of security and dependability.
To make sure they satisfy the unique requirements of your company, consider their features, security protocols, and integration possibilities.
2. Generate QR Codes
Collaborate with your chosen payment provider to create QR codes for various payment purposes, typically within their dashboard or app.
Customize the QR codes with your business branding for a professional and consistent look.
3. Train Your Staff
Ensure that your staff is well-trained in processing QR code payments. Provide them with the necessary guidance and resources to assist customers effectively.
Familiarize your team with the technology and security measures to maintain customer trust and ensure smooth transactions.
4. Promote QR Code Payments
Use all of your platforms to let your customers know that there are QR code payment choices available, such as your website, social media accounts, and in-store signage.
Promote the use of QR codes to customers at checkout counters and on invoices to urge them to adopt this practical payment method.
Conclusion
Business Payment QR Codes are a significant advancement in financial technology, providing speed, security, and contactless convenience for businesses. Revolut, a leading financial technology company, offers guidance for businesses considering QR code payments. These payments can transform transactions, leading to more satisfied customers, streamlined operations, and a competitive edge in the modern business landscape. Businesses should harness the power of Business Payment QR Codes today to reap the benefits for themselves and their customers. To learn more about the business payment QR code, visit Savewithnerds.
FAQs