Finally, it is time to accomplish your travel bucket list! Embark on a journey like never with ultimate travel destinations that you would want to travel alone or with your loved ones. Prepare yourself for a captivating getaway through the exclusive locations, breathtaking landscapes, dynamic cultures, and awe-inspiring wonders. Get ready to indulge yourself in the tapestry of timeless journeys that will leave an everlasting mark on your wanderlust soul. Everything ranging from hidden gems to off-the-beat destinations that have been through the test of time, this curated list of the best places to visit in the world will ignite your imagination while fueling your desire to explore. So, get ready to immerse in an exciting adventure beyond your wildest dreams. Let's discover the exhilarating world of bucket list travel and make your wanderlust dreams a reality!
Discover the best places to visit in the different parts of the world
Discover the must-see wonders that will stoke your wanderlust and transport you to new horizons of adventure, making them a non-negotiable addition to your travel itinerary for the coming year. 
1. Roaming Europe's Charm
Rome, known as the Eternal City, is a treasure trove of history. Ruins like the Colosseum and Roman Forum will take you back to the era of gladiators and emperors. Enjoy delicious Italian cuisine while strolling around picturesque cobblestone alleyways and gazing in awe at famous sites like the Trevi Fountain and Pantheon.
The Scottish Highlands are stunning and magical. Imagine sweeping hills covered in colorful heather, glistening lochs that reflect imposing mountains, and historic castles perched on precipitous cliffs. Explore the fabled Loch Ness, go on a stroll through Glen Coe's stunning scenery, and learn more about the region's fascinating history and culture.
The majestic Barcelona Cathedral and the quirky works of Antoni Gaud, including the stupendous Sagrada Familia and Park Güell, converge to form one of the world's most amazing collections of Gothic architecture. Barcelona is a visual feast. Spend some time getting lost in Las Ramblas, indulge in some delicious Catalan food, and take in the energetic ambiance of this dynamic city.
---
2. Enchanting Asia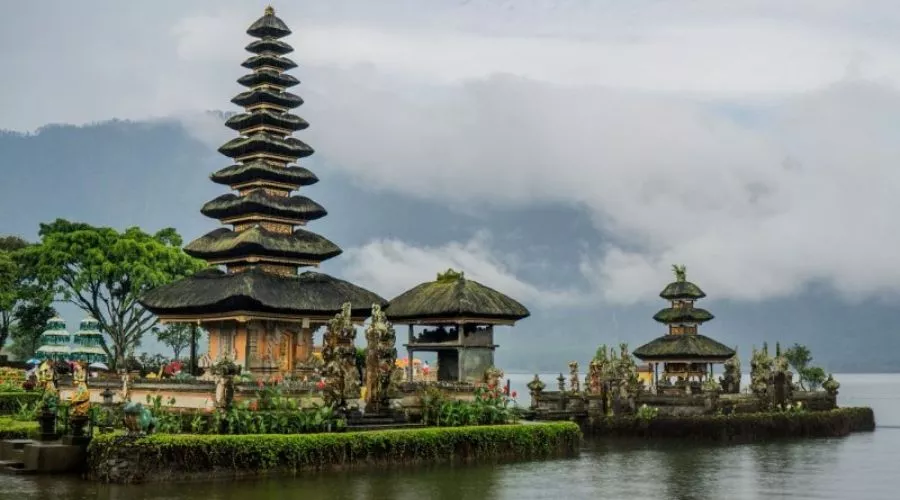 With its broad plains sprinkled with more than 2,000 ancient temples and pagodas, Bagan is among one of the best places to visit in Asia. It is undoubtedly a mesmerizing archaeological wonder. Witness the spellbinding sight of these enormous monuments lighted as the sun dips below the horizon for a really magical experience.
The crowded streets of Tokyo, Japan: Tokyo is a dynamic city that skillfully combines tradition and modernity. Explore historical sites like Meiji Shrine and Shinjuku Gyoen, take in the vibrant energy of Shibuya Crossing, and savor the region's famed cuisine, which includes everything from sushi to ramen.
Istanbul, Turkey, is known as a "cultural melting pot" since it connects two continents and offers a fascinating blend of European and Asian influences. Find out more about the magnificent Hagia Sophia, the well-known Blue Mosque, and the vibrant Grand Bazaar. Explore the bustling neighborhoods, indulge in Turkish cuisine, and get lost in the fascinating history and cultural diversity of this captivating city.
---
3. Captivating Americas
Yosemite National Park is a mesmerizing place known for its imposing granite cliffs, gushing waterfalls, and historic sequoia trees. Discover the famous sites like Half Dome and El Capitan, trek along picturesque pathways, and take in the unspoiled splendor of this breathtaking natural haven.
Mexico is a bustling and alluring metropolis with a diverse cultural landscape that includes ancient ruins, a strong contemporary art scene, and a long history. Visit the Frida Kahlo Museum and the Templo Mayor, explore the city's historic core, indulge in mouth-watering street food, and take in the brilliant colors and vitality of this multicultural metropolis.
Patagonia is a mesmerizing region famed for its unspoiled natural beauty, massive glaciers, towering mountains, and clear lakes. Patagonia is located in Argentina and Chile. In this isolated and alluring region of the world, explore the breathtaking scenery of Torres del Paine National Park, take in the Perito Moreno Glacier, and go hiking and wildlife spotting on the intrepid side.
Rio de Janeiro is a mesmerizing city renowned for its vivacious attitude, gorgeous beaches, and iconic structures like Christ the Redeemer and Sugarloaf Mountain. Embrace the contagious enthusiasm and friendliness of the inhabitants as you take part in the spectacular Carnival celebrations, unwind on the well-known Copacabana or Ipanema beaches, and explore this enchanting South American treasure. Being one of the best places to visit in North America, this city is a haven for explorers and beach lovers.
---
4. Exploring Paradises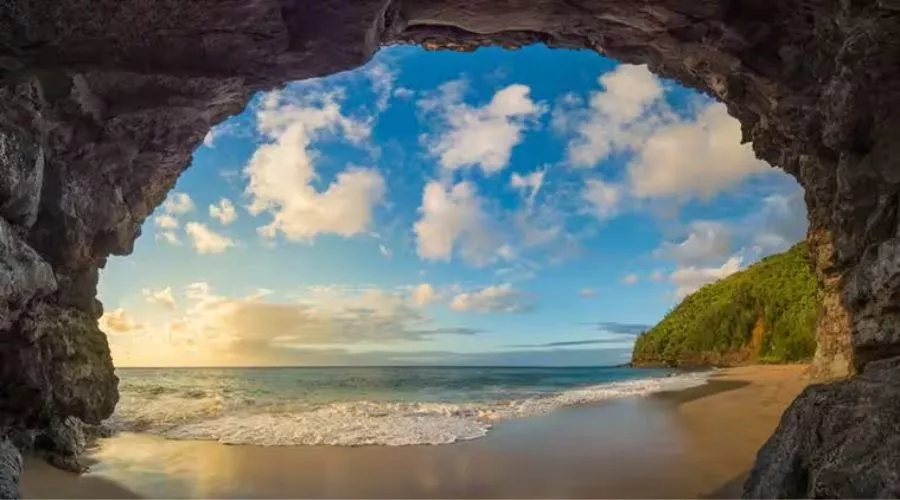 Escape to the Seychelles is one of the best places to visit in the Indian Ocean archipelago of paradise. Unspoiled beaches with fine, white sand, blue waters brimming with colorful marine life, and lush, tropical forests are all waiting to be discovered. Relax at opulent resorts, enjoy diving or snorkeling, and take in the peace and quiet of this lovely island getaway.
Discover Hawaii's several islands, each of which has its own distinct appeal. Immerse yourself in the Aloha spirit, discover traditional Hawaiian culture, engage in water sports, and go on trekking experiences as you travel from the lively beaches of Waikiki in Oahu to the spectacular cliffs of the Na Pali Coast in Kauai and the volcanic wonders of the Big Island.
Enjoy the ideal tropical holiday in the Maldives, a group of beautiful islands encircled by blue waters. The Maldives is known as a paradise. Relax on gorgeous white sand beaches, snorkel or dive among bright coral reefs, and stay in opulent overwater villas. Experience the peace and pristine beauty of this remote island hideaway.
---
5. Discovering The Middle East
Discover Dubai's glitz and glam, a city renowned for its futuristic skyscrapers and opulent attractions. Visit the Burj Khalifa, the tallest structure in the world, go shopping in opulent malls, indulge in world-class restaurants, and take exhilarating desert safaris.
Explore Cairo's interesting past, which includes iconic sites like the Sphinx and the Great Pyramids of Giza. Discover the mysteries of ancient Egypt by exploring the Egyptian Museum, strolling through bustling markets, and sailing down the Nile River.
The spiritual journey of Jerusalem, Israel: In Jerusalem, a city venerated by three main religions, set off on an enthralling spiritual adventure. Explore the holy best places to visit such as the Dome of the Rock, the Western Wall, and the Church of the Holy Sepulchre. Immerse yourself in the extraordinary city's deep religious significance, various cultures, and rich history.
---
Unlock new adventures with Viator, your travel navigator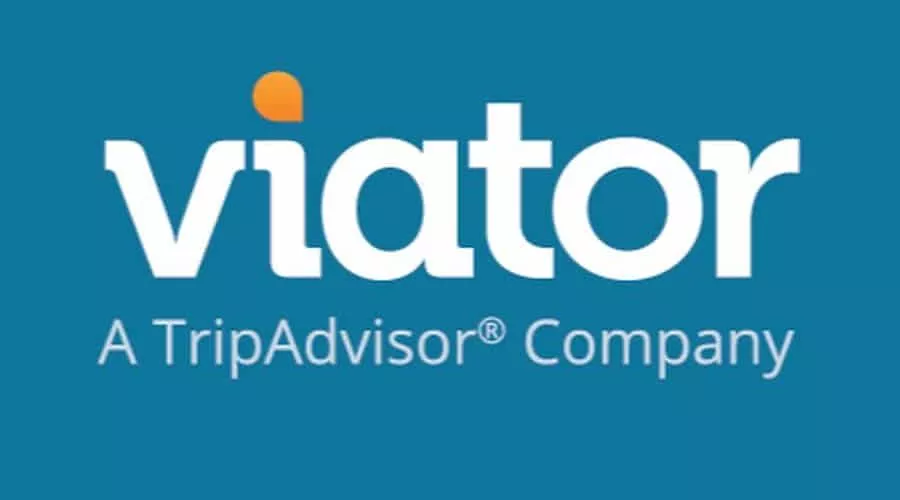 With Viator as the ultimate travel navigator, discover new adventures. Viator is your dependable tour operator to experience the globe like never before, whether you're looking for exhilarating adventures, cultural immersion, or breathtaking scenery. Viator opens the door to unlimited options and makes sure that every second of your visit is unforgettable with its wide selection of well-chosen tours, activities, and excursions.
Imagine taking in the fresh air while perched atop a towering mountain peak and seeing the world pass before your eyes. Viator provides a wide range of outdoor activities, from heart-pounding water sports on beautiful lakes to exhilarating walks through gorgeous national parks. During a scuba diving adventure, feel the excitement as you dive into bright coral reefs, or experience the rush of whitewater rafting down raging rapids. You can embark on risk-taking activities with Viator and make lifelong memories.
Viator offers a tapestry of immersive experiences that delve into the heart and spirit of a region for those who are interested in culture. Explore historic sites with educated guides who bring history to life, take part in ceremonial events that preserve long-standing customs, and partake in unique culinary experiences on excursions led by informed locals. This online travel agency can assist you in making friends, learning about different cultures, and developing a better understanding of the world we live in.
Viator's commitment to excellence guarantees that every experience is outstanding. Viator ensures that you'll be accompanied by educated experts who share their passion for the sites they highlight thanks to their curated selection of skilled guides. These local experts share unique anecdotes, background information, and insider secrets to improve your trip and make it genuinely unforgettable.
Viator makes traveling the world simple. You may browse through a variety of activities, read real reviews, and easily make secure bookings thanks to their user-friendly website and mobile app. Viator makes sure that your travel arrangements exactly match your interests, whether you want small-group tours or private excursions.
In order to help you navigate the astounding wonders that lie ahead, let Viator serve as your trip guide. Open yourself to new experiences, embrace the unexpected, and embark on a journey that will leave a lasting imprint on your soul. With Viator by your side, the world is yours to explore.
Conclusion
From the towering treasures of the Amazon Rainforest to the cultural tapestry of Marrakech and the breathtaking scenery of the Swiss Alps, the globe is your playground. Pack your bags, explore the unknown, and travel to the most beautiful locations our planet has to offer while you make amazing experiences. As you immerse yourself in the beauty and diversity of our magnificent world, let your wanderlust ignite and reinvent your sense of awe and wonder. The possibilities are endless as the voyage is ahead. So, walk with confidence as if you own the space, and let the world serve as your playground for exploration and adventure.
For getting more information on unique experiences, tours, and skip-the-access to outdoor activities, you can visit the official website of Viator. Additionally, if you want to know more about travel and related packages, refer to our website Savewithnerds.  
FAQs