A fresh coat of paint can transform a piece of furniture, whether you're upcycling it or giving your entire home a facelift.
But be warned: it's not as simple as slapping a loaded brush against the wall. Brushes, rollers, and even spray guns are available depending on what you're refreshing. Consider the size of your surface area, as well as whether you're painting indoors or outdoors, in damp rooms like the bathroom, or well-ventilated areas.
For decades, established main players ruled the roost when it came to paint brands, but with recent growing interest in home décor, renovation, and general DIY, a few new contenders have joined the party as well.
Read the details of the 13 best paint brands below:
Dulux: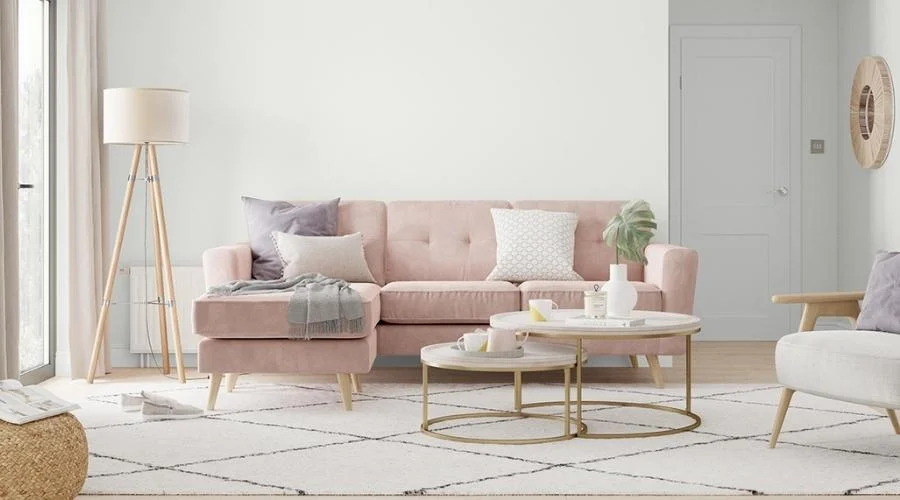 Prices start from £12
Dulux is the most well-known brand on our list, having been around since the fog of WWI cleared in 1919.
Its website is chock-full of ideas and inspiration for your next DIY project, whether it's painting an entire room, creating a mural, or transforming cabinets without gutting the entire kitchen. There are more colours for all surfaces, rooms, and finishes than you can shake a roller at.
Crown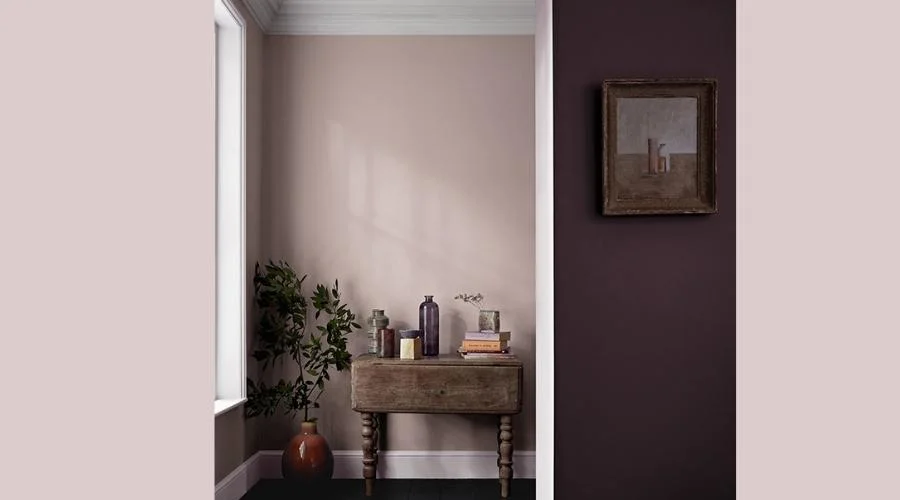 Prices start from £13
This brand can be traced back to 1777, making it one of the oldest paint brands in the world.As a royal warrant holder, you have a plethora of paints to choose from, each with superior pigments and coverability. Crown has developed a Breatheasy formulation, which offers virtually solvent-free paint, in addition to trade websites and decorating centres.Choose from sheen, gloss, or eggshell finishes.
Valspar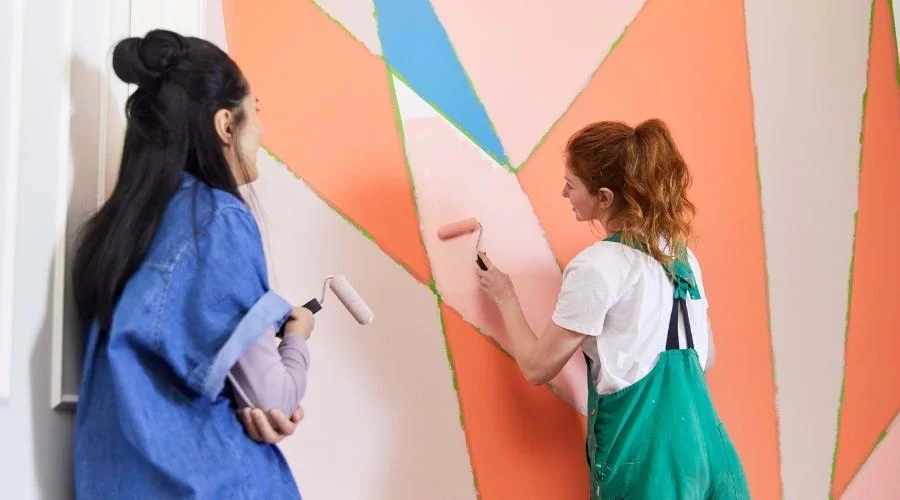 Prices start from £18
Valspar claims that its state-of-the-art colour matching technology can match all 2.2 million colours detected by the human eye using sugar cube-sized small samples.Valspar offers a selection of 2000 pre-selected shades ready to roll across everything from walls and ceilings to wet rooms and radiators for those who are less picky. Valspar has a garden and decking range with 200 colours if you're looking for outdoor colours.
Frenchic Paint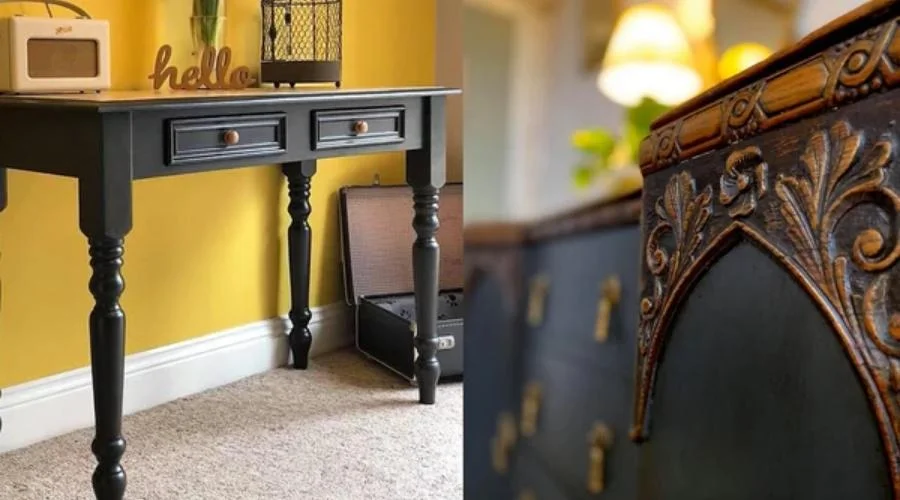 Prices start from £9.95
Want to bring new life to an old piece of furniture or a thrift store find? Frenchic, the makers of eco-friendly chalk and mineral paint, is a must-visit. Its 16-strong Original Artisan Range is self-priming, eliminating the need for a lengthy extra step if you plan to paint over dark colours.The Alfresco Range, which can be used both inside and outside, is also available, as is Chalk Wall Paint, which provides an ultra-matte finish, and Trim Paint, which is ideal for skirtings, doors, and radiators.
Farrow & Ball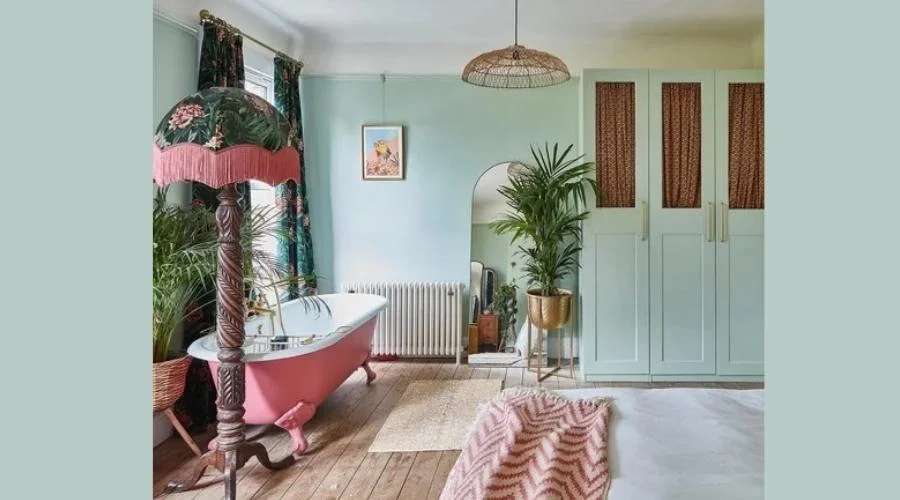 Prices start from £32
Having Farrow & Ball paint in your home is a status symbol, on par with a Mulberry bag or a sleek Jaguar in the driveway.There are 156 colours to choose from, each with an elegant name like Lulworth Blue, Radicchio, or Rangwali, but there are also a few brights in the mix for those who want feature walls, trims, and masonry to stand out.
Laura Ashley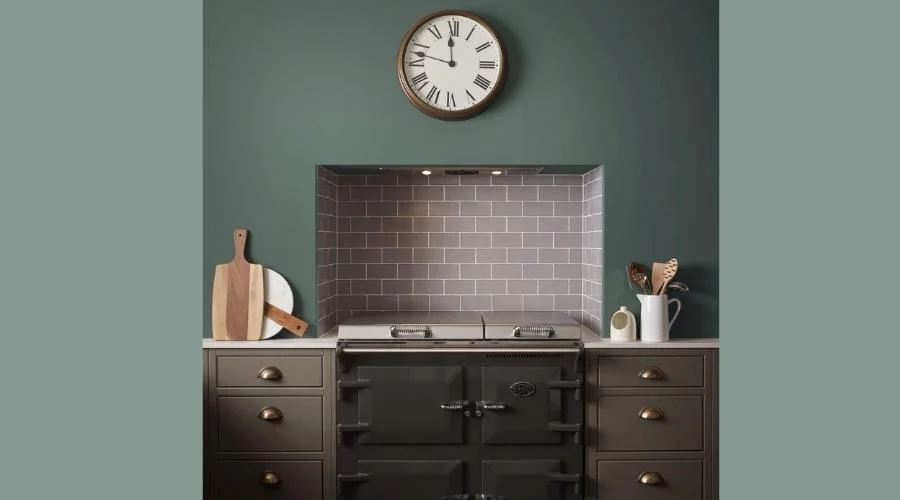 Prices start from £40
Laura Ashley's paint charts, which span 70 timeless shades in matte, eggshell, or water-resistant finishes, are all about soft, calming colours.You can test out their 100ml tester pots before investing in your favourite colour.
COAT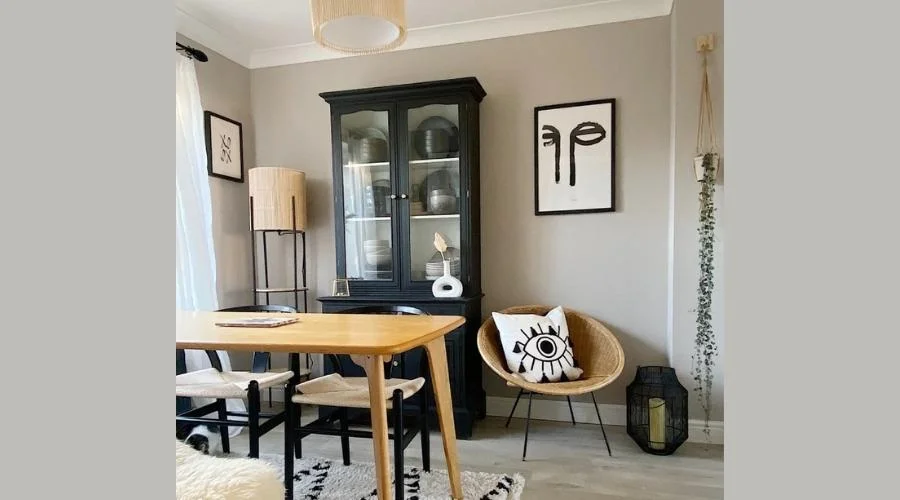 Prices start from £25
COAT, which bills itself as a "climate-positive" paint brand, has curated a collection of 56 colours to help you make the most of your space.Paint is mixed in order to reduce waste, and delivery is quick so you can get started on your home renovation makeover as soon as possible. Instead of tiny paint pot samples, the brand sells hand-painted adhesive-free peel and stick cards (around £1 each) that you can stick to walls to see how they look in different lighting.
Lick Paint & Wallpaper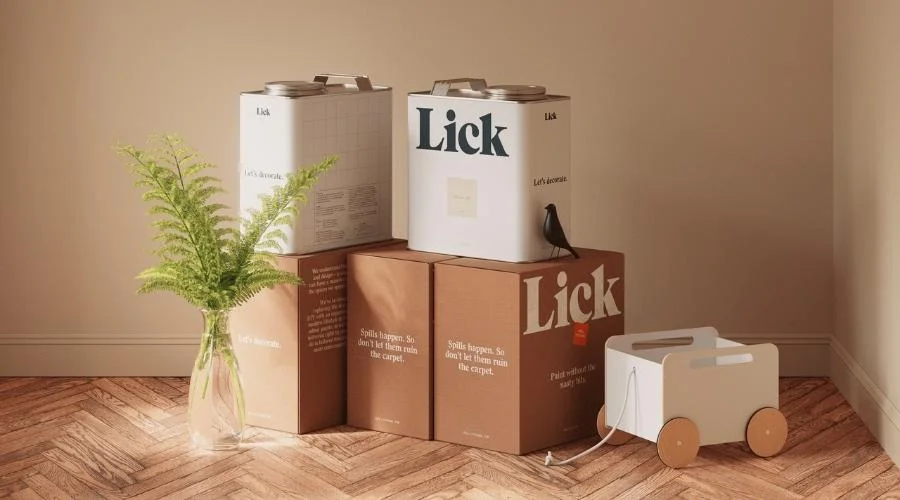 Prices start from £42
Lick's colour palette includes a fantastic line of wallpaper. The brand provides an infinite number of paint colours to choose from, but none are too outlandish – it's an elegant colour wheel of muted, earthy, and warm pastel tones.Along with shopping by colour and surface, you can also narrow down your options by the direction your room faces. Choose between matte and eggshell finishes.
YesColours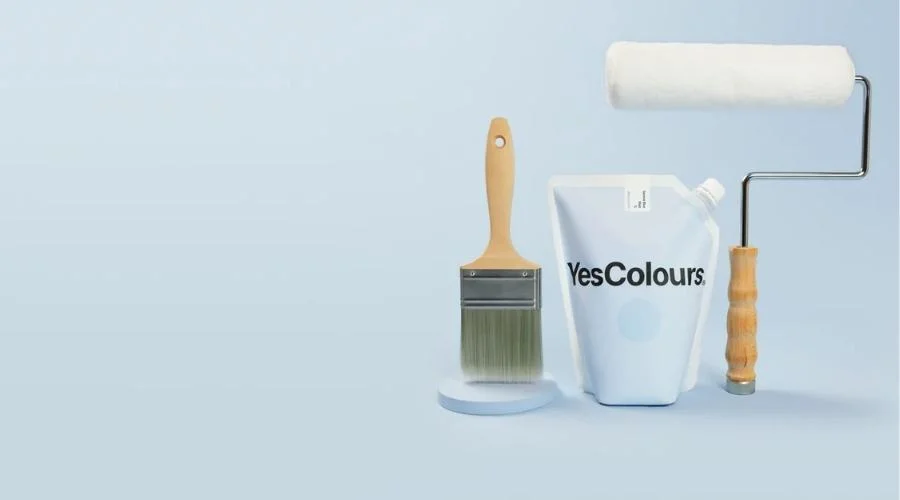 Prices start from £20
This newly launched paint brand, born from the first lockdown, is rewriting the rulebook on how to colour your interiors. It's available in 18 slightly different shades of greige, as well as a rainbow of bright and pastel colours.YesColours is more than just paint; each shade has been carefully chosen using colour theory to promote good vibes and great moods, transforming your space into the escape it should be. It's a Millennial/Gen Z fantasy.
Fenwick & Tilbrook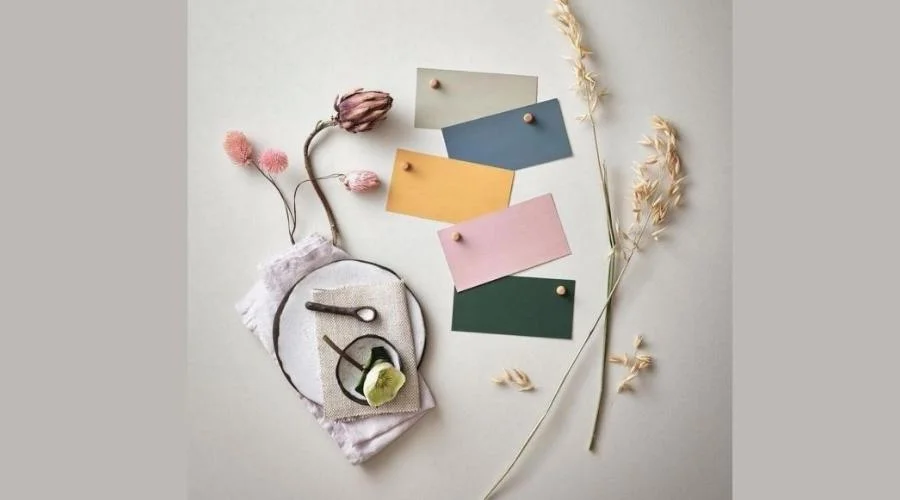 Prices start from £32
Choosing a colour for a child's bedroom can be difficult because their tastes change with each passing playground trend. The independent family-owned brand is based in Norfolk and offers a large selection of high-quality, pigment-rich paint for all rooms and ages.
The Little Greene Paint Company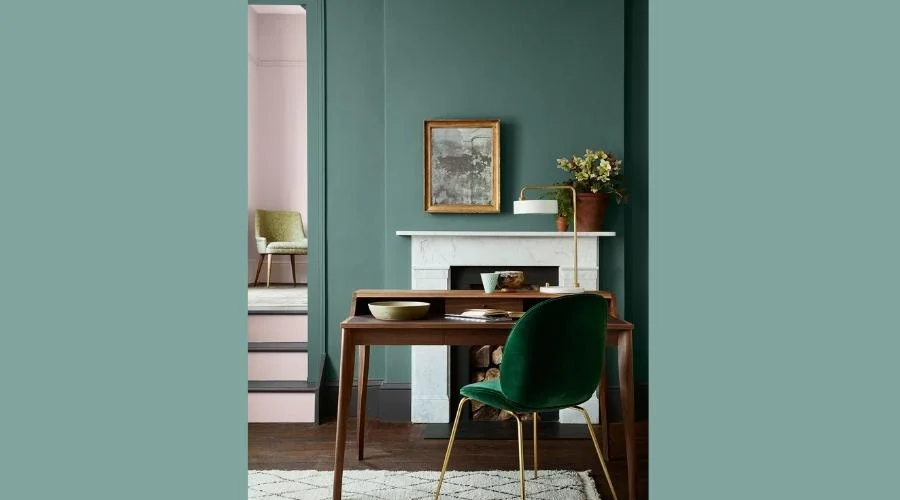 Prices start from £34.50
When it comes to luxurious AND eco-friendly paints, The Little Greene Paint Company is unrivalled. All of its water-based paints have the lowest eco-rating in the industry, with virtually no volatile organic compounds (VOC), which means you don't have to worry about solvent contributions to the atmosphere, respiratory issues, or unpleasant odors.
Designers Guild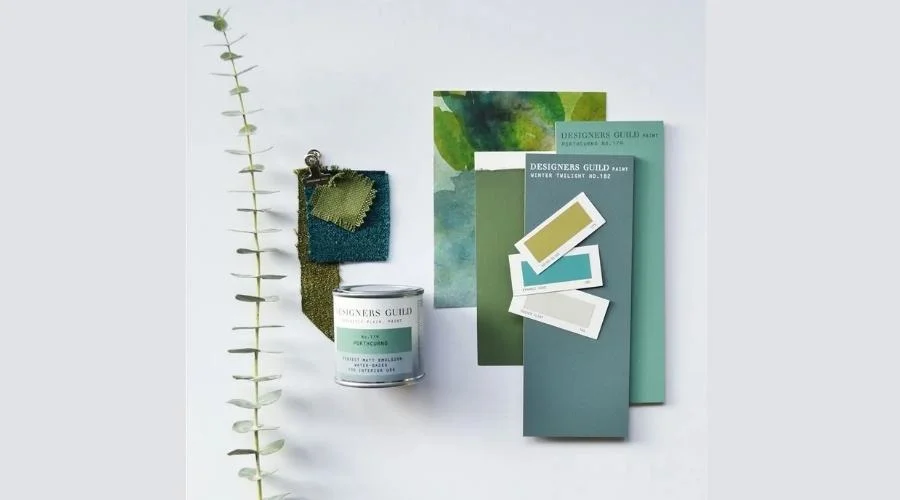 Prices start from £5
Designers Guild is another high-end paint company that incorporates sustainability into its products, which are all water-based, vegan, and low in VOCs. There are 156 fashionable colours to choose from, including 12 different shades of white, all of which are densely pigmented for a long-lasting, clean finish.
Sanderson
Prices start from £48
Sanderson's eclectic colour palette can be found on many Instagram grids, and for good reason: the shades are on-trend, come in three finishes, and most tones complement each other effortlessly. You'll be able to enjoy your home's new look for longer thanks to a highly durable, washable finish.
Painting can appear to be difficult. There are numerous factors to consider before, during, and after painting. A well-executed paint job usually necessitates extensive planning. We hope we were able to assist you in determining the first step in the process.
FAQs