Apple introduced the next generation of its iconic smartwatch, the Apple Watch Ultra 2, at the recent Apple Event 2023. Building upon the success of its predecessor, the Ultra 2 boasts an array of exciting features. It represents a significant step towards Apple's ambitious goal of achieving carbon neutrality across its product lifecycle by 2030. In this blog, we are going to dive deep into Apple Watch Ultra 2 battery life, design, technology, software, price, availability and more. Our goal is to see what makes this watch a game-changer. But before we go into detail, let's have a look at the Apple Watch Ultra 2 specifications!
Apple Watch Ultra 2 Specs at a Glance
| | |
| --- | --- |
| Feature | Apple Watch Ultra 2 |
| Size | 49mm |
| Display | Always-On Retina LTPO OLED display with up to 3,000 nits brightness |
| Case material | Titanium |
| Processor | S9 SiP |
| Operating system | watchOS 10 |
| Sensors | Optical heart sensor, Electrical heart sensor, Blood oxygen sensor, Accelerometer, Gyroscope, Compass, Altitude barometer, Ambient light sensor, Temperature sensor |
| Connectivity | Bluetooth 5.3, Wi-Fi 6, GPS, Cellular (optional) |
| Battery life | Up to 18 hours |
| Other features | 86-decibel siren, Flashlight, Emergency SOS, Fall detection, Noise monitoring, Sleep tracking, Workout tracking, Apple Pay, App Store |
Exploring Apple Watch Ultra 2 Features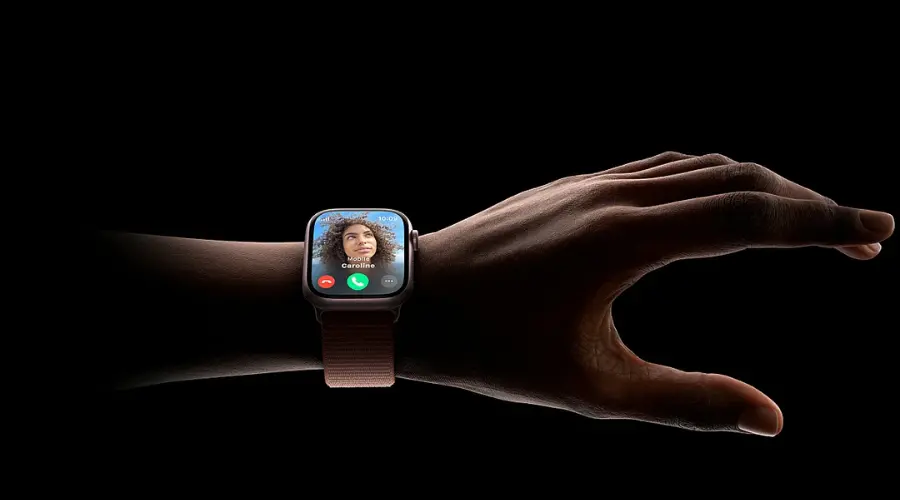 The S9 SiP: Powering the Future
The heart of the Apple Watch Ultra 2 is its brand-new S9 SiP (System in Package). This custom Apple silicon chip offers unprecedented performance improvements and enables a host of exciting new features. The S9 SiP includes a 4-core Neural Engine, which processes machine learning tasks up to twice as fast as the original Apple Watch Ultra. This boost in processing power not only enhances the overall performance but also paves the way for some exciting new gestures.
Double Tap Gesture: A Touch of Magic
One of the standout features of the Apple Watch Ultra 2 is the all-new double tap gesture. Designed for one-handed ease of use, users can tap their index finger and thumb together twice to perform common actions on the watch. Whether it's answering calls, pausing music, or toggling features, the double tap gesture simplifies interaction with the Ultra 2. The enhanced Neural Engine processes subtle wrist movements and blood flow changes, making this gesture not just practical but almost magical.
Breathtaking Display: Day and Night
The Ultra 2 boasts Apple's brightest display ever, reaching up to 3000 nits – 50% brighter than the original Apple Watch Ultra. This makes the display incredibly readable, even under the harsh glare of the sun. But it's not just about brightness. The watch's display can also be lowered to just one nit, ensuring it won't disturb anyone nearby when you're checking the time in a dark room. The display also features a new Night Mode that activates automatically in low light conditions, adding to the watch's convenience and versatility.
Modular Ultra Watch Face: Tailored to Your Adventures
Designed exclusively for the Ultra series, the Modular Ultra watch face takes advantage of the watch's expansive display. Using the display's outer border, it offers a variety of real-time data, such as seconds, altitude, or depth. It's ideal for sports enthusiasts, outdoor explorers, and fans of water activities because it has many problems.
Ready for Adventure: Testing the Extremes
The performance of the Apple Watch Ultra 2 has been put through rigorous testing. It is the ideal companion for travellers exploring the world's highest peaks and deepest valleys because it can tolerate elevations ranging from 500 meters below sea level to an astounding 9,000 meters above. Thanks to the revised Oceanic+ software, it is now appropriate for recreational freediving for those who enjoy the ocean.
On-Device Siri: Private and Secure
With the ability to handle Siri queries directly on the device for the first time, users may expect quicker and more dependable responses, especially when using the service to start exercises or set timers. Additionally, Siri is now able to retrieve information from the Health app, which is immensely useful for questions about fitness and health. Siri on the Ultra 2 is a notable feature thanks to the increased privacy and adaptability.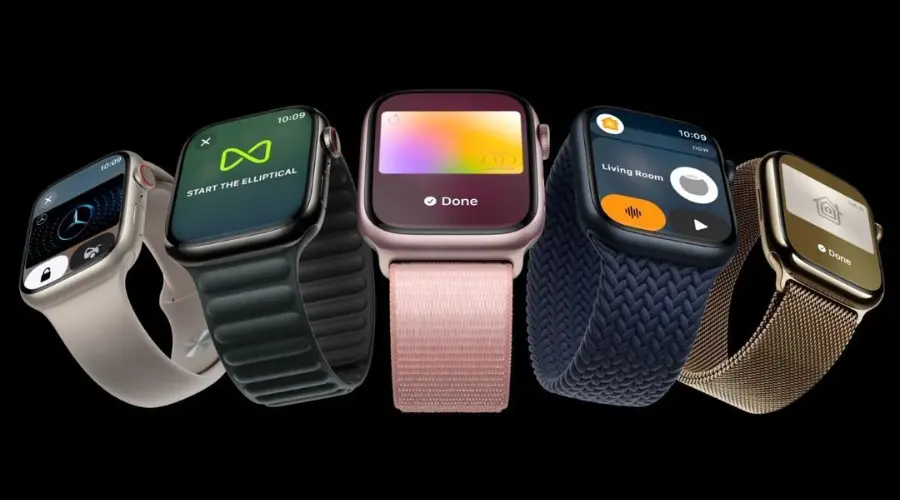 Precision Finding: Never Lose Your iPhone Again
Precision Finding for the iPhone 15 series is made possible by the second-generation Ultra Wideband processor found in the Apple Watch Ultra 2. Even if your iPhone is lost or in another room or after a dive, this feature provides exact distance and direction instructions to help you find it. For everyone who has ever lost a smartphone, it is a game-changer.
watchOS 10: A World of Possibilities
Running on watchOS 10, the Ultra 2 delivers a slew of new features and enhancements. Redesigned apps, a new Smart Stack, and new watch faces like Snoopy, Palette, Solar Analog, and Nike Globe expand customisation options. Features like Bluetooth connectivity for power meters and cycling workouts, cycling-specific metrics, and advanced topographic maps in the Maps app cater to fitness enthusiasts and outdoor explorers alike.
Carbon Neutral: Apple's Commitment to the Planet
In line with Apple's 2030 plan for carbon neutrality, select Apple Watch Ultra 2 models are now carbon neutral. Emissions from materials, electricity, and transportation have been significantly reduced, with the remaining emissions offset through high-quality carbon credits from nature-based projects. The Ultra 2 features 95% recycled titanium when paired with a Trail Loop or Alpine Loop, marking a significant step towards sustainability.
Lineup, Pricing and Availability
The Apple Watch Ultra 2 is currently available for purchase in a number of nations, including Australia, Canada, France, Germany, India, Japan, the United Arab Emirates, the United Kingdom, and more than 40 additional nations and territories. The Apple Watch Ultra 2 will go on sale in stores on Friday, September 22.
The Apple Watch Ultra 2 combines cutting-edge technology with sustainability at a price of $799 (U.S.), maintaining competitiveness in the market while remaining affordable to a broad range of consumers.
Conclusion
The Apple Watch Ultra 2 is the smartwatch of the future. It is poised to revolutionise how we engage with technology on our wrists thanks to its potent features, improved performance, and dedication to sustainability. Don't pass up this fantastic example of creativity. Visit Savewithnerds, where we are covering Apple Week in honour of the product debuts and more, for the most recent news and information. Visit us to learn more!
FAQs