In the realm of publishing and editorial processes, effective collaboration and seamless communication are essential for producing high-quality content. Adobe InCopy, a professional writing and editing tool, plays a crucial role in facilitating collaboration between writers, editors, and designers. With its powerful features and integration with Adobe's Creative Cloud ecosystem, InCopy streamlines the editorial workflow, ensuring efficiency, accuracy, and a smooth exchange of content between different stakeholders. This essay aims to elaborate on Adobe InCopy, its features, benefits, and how it empowers collaborative editorial workflows.
Overview of Adobe InCopy:
Adobe InCopy is a dedicated word-processing tool designed specifically for professional writers, editors, and content creators. It is part of Adobe's Creative Cloud suite, which includes popular applications like Adobe Photoshop, Illustrator, and InDesign. InCopy integrates seamlessly with InDesign, the industry-standard layout and design software, enabling a smooth transition between the writing and design phases of a publication.
Key Features of Adobe InCopy: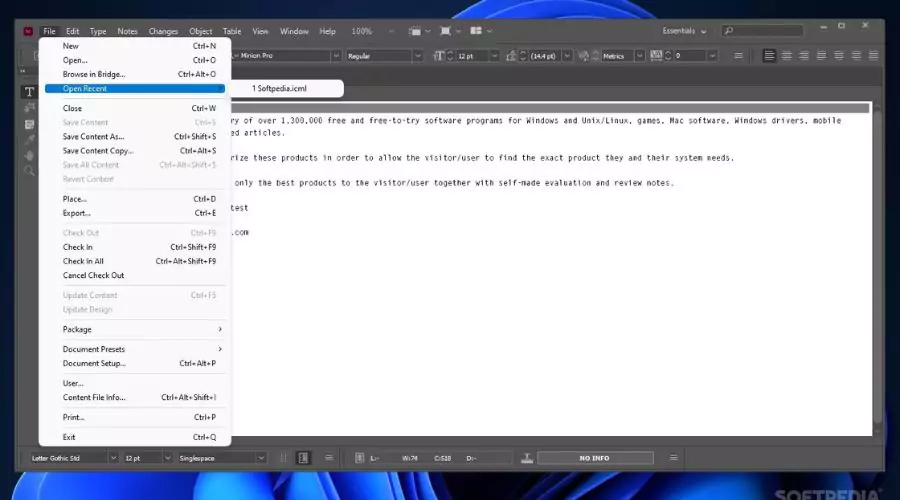 1. Collaboration and Workflow Management: 
InCopy provides a collaborative environment where multiple writers and editors can work on the same project simultaneously. It offers essential features like track changes, comments, and annotations, allowing for effective editorial collaboration. Moreover, InCopy integrates with Adobe's collaborative services, such as Adobe Creative Cloud Libraries and Adobe Stock, providing access to shared assets, images, and design elements.
2. Seamless Integration with InDesign: 
InCopy's integration with InDesign ensures a cohesive workflow between writers and designers. Writers can focus on content creation, while designers can simultaneously work on layout and formatting using InDesign. Changes made in InCopy are dynamically updated in InDesign, allowing real-time collaboration and reducing the risk of versioning errors.
3. Styling and Formatting Tools: 
InCopy offers powerful styling and formatting tools that help maintain consistency and enhance the visual appeal of the content. It provides paragraph and character styles, which can be created and shared across the entire project, ensuring uniformity in formatting. Additionally, InCopy supports OpenType fonts, text wrap options, and advanced typesetting features, enabling writers to create visually captivating content.
4. Versioning and Document Control:
InCopy incorporates versioning and document control features, which are crucial for managing complex editorial workflows. Multiple versions of a document can be saved, allowing easy access to previous iterations. The Check In/Check Out system prevents conflicts when multiple users are working on the same document simultaneously, ensuring data integrity and minimizing the risk of accidental overwriting.
Benefits of Adobe InCopy: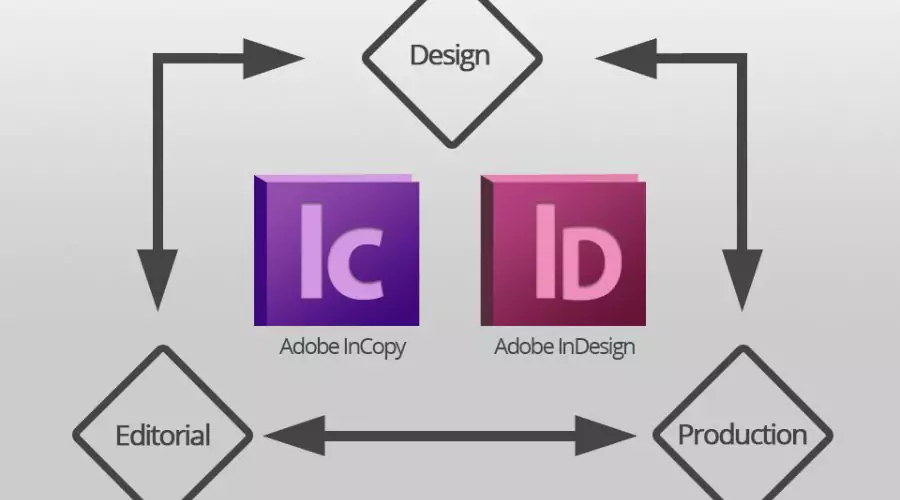 Here are some benefits of using Adobe InCopy:
1. Seamless integration with Adobe InDesign: 
Adobe InCopy is specifically designed to work in conjunction with Adobe InDesign. It allows writers, editors, and designers to collaborate efficiently on the same project. InCopy provides a smooth workflow for content creation and editing, ensuring seamless integration between the editorial and design teams.
2. Streamlined editorial process: 
InCopy offers a range of features that enhance the editorial process. It provides tools for text editing, proofreading, tracking changes, and collaborating with other team members. Editors can make changes directly within the InCopy document, and designers can see the updates in real time, ensuring a streamlined and efficient editorial workflow.
3. Copyfitting and layout control: 
InCopy enables editors to control the layout and design of the document without requiring access to InDesign. They can adjust text formatting, apply styles, and manage spacing, ensuring that the content fits perfectly within the desired layout. This feature ensures consistency and accuracy in the final output.
4. Track changes and annotations: 
Multiple people can collaborate on the same page at once with InCopy. Editors can track changes, add comments, and make annotations within the document, making it easy to collaborate and provide feedback. This feature enhances communication and collaboration between team members, improving overall efficiency and productivity.
5. Version control and content management: 
InCopy Adobe offers version control capabilities, allowing users to access and restore previous versions of a document. It also integrates with Adobe's content management systems, such as Adobe Experience Manager, facilitating efficient content management and publication workflows.
6. Enhanced productivity and efficiency: 
With its intuitive interface and feature-rich tools, Adobe InCopy helps streamline the editorial process. It reduces the time and effort required for content creation, editing, and collaboration. The seamless integration with InDesign, along with its extensive formatting and layout control options, enables users to work more efficiently, ultimately improving productivity.
7. Compatibility and file interchangeability: 
InCopy supports multiple file formats, including popular text formats like Microsoft Word and RTF. It allows users to import and export files in various formats, ensuring compatibility with other software and platforms. This flexibility makes it easier to integrate InCopy into existing workflows and collaborate with users who might not have access to InCopy or InDesign.
Conclusion 
Adobe InCopy is a powerful word processing software that seamlessly integrates with Adobe InDesign, providing a comprehensive solution for collaborative content creation and publication. Its benefits include streamlined editorial processes, copy fitting and layout control, robust tracking changes and annotation features, version control and content management capabilities, enhanced productivity and efficiency, as well as compatibility and file interchangeability. By offering a range of tools and features tailored to the needs of writers, editors, and designers, Adobe InCopy helps optimize workflows, improve communication, and ensure consistency in the final output. Whether you're working on a small project or a large publication, Adobe InCopy is a valuable tool for professionals in the publishing industry. For more information, visit the official website Savewithnerds. 
FAQs