Soundbars come to your rescue when your TV does not do justice to the sound quality and volume you are looking for. Yes, soundbars are good at fixing that one thing that your TV fails at the sound! And a good soundbar precisely takes care of that. Good sound quality makes your TV viewing experience worthwhile. So, it is always a good idea to invest in a good sound bar for that ultimate viewing experience. 
There are tons of sound bars that are available in the market. Some are worthy of the hype while some are not worth the price they come in for. Soundbars come with various features that can leave you clueless. And that is why we are here to help you pick the best and most appropriate soundbar as per your needs. 
Are sound bars worth it?
If you do not have a dedicated home theatre in your house, do not have dedicated space for a home theatre or do not have a budget for setting up a home theatre in your house, sound bars are the best option. They consume less space and are pretty easy on your pocket.
Sound bars are slim, neatly designed to fit any space in your house and are a real space saver. 
Soundbar versus sound bases?
When it comes to accentuating the sound quality there are two kinds of electronic devices that you may find useful: soundbars and sound bases.
The sound bars are slim, rectangular and bar-looking audio systems that are designed to fit any space in your house. They produce very good quality output, and the voices are crisp and clear. Sound bars are also wider than their other counterparts called sound bases. And therefore they throw sound evenly from left to right at a wide spectrum to give you that home-theatre effect.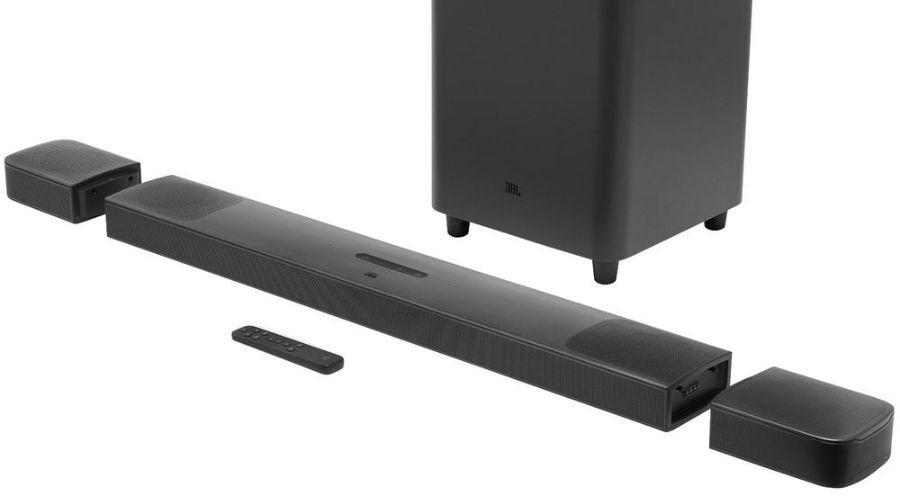 Sound bases, on the other hand, are different in size and output quality as compared to that sound bars but they serve the same purpose as a soundbar. Sound bases go deeper than sound bars but are smaller and compact in size as compared to the sound bars. They are designed to sit or fit below the TV on the shelf. They have a better built-in amplification and a big bass driver. Therefore, they can reduce the need for a dedicated sub-woofer. However, a separate high-quality sub-woofer is always recommended for the best sound quality. 
A lot of innovation has taken place in this segment and that favours soundbars because of their shape and output quality, so sound bars are more preferred over sound bases. 
5 things to look at when buying the best soundbar for your house
There are five things that you should look for before buying the best soundbars for your house. These are the most important things to keep on your radar before investing in a sound device. 
1.The placement
The foremost thing to consider before buying a soundbar is to decide where you will place the same in your house. Soundbars are very versatile when it comes to placements, you can hand them on walls, keep them in the corner or make them sit beside the TV. Also, if you have good space around your TV, then you can go for soundbars or else you can go for sound bases. The set-up of sound bars is also easy. It comes with quick installation. For best output, place soundbars just below the TV. Or if you have a wall mount TV, you can hang the soundbar on the wall below the TV.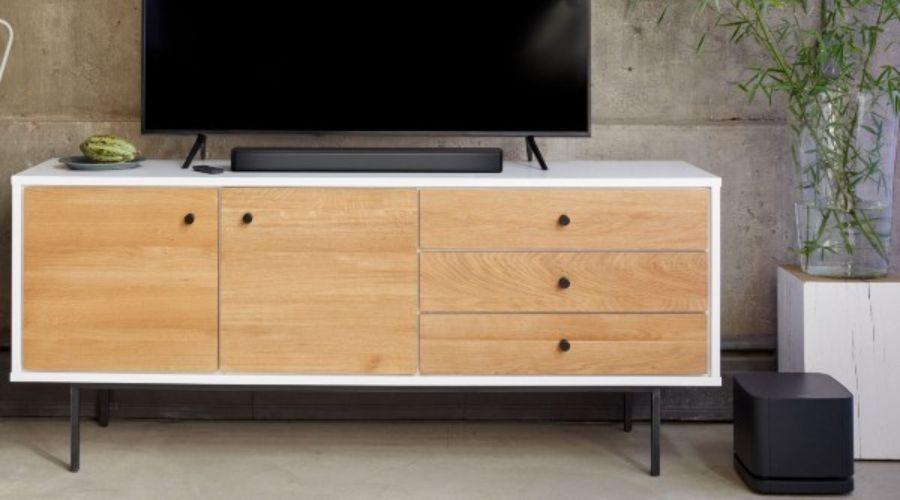 Sound bars are pretty chic to look at, so you can hand them or make them sit at places without worrying about the aesthetics part. 
2.The size of the soundbar
As a general thumb rule, your soundbar should not be of greater size than your TV, matching the colour and look of your to give the perfect look. But there is nothing that stops you from buying soundbars of varying looks and sizes. So feel free to buy the size you like.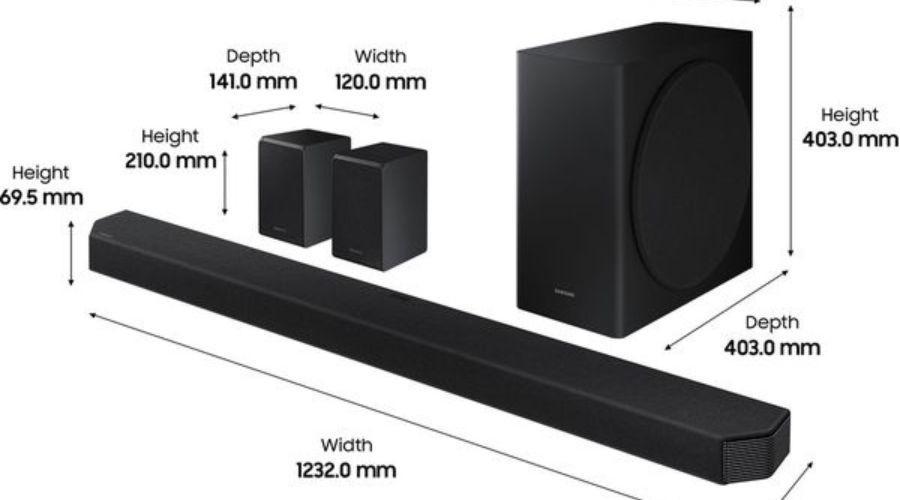 3.Active or passive soundbars?
Active sound bars are the ones that come with built-in features such as amplifiers to power them up. They also come with devices called channel processors that deliver volume evenly from left to right. These things mean that you need fewer wires to make it work.
Passive sound bars, on the other hand, do not have built-in capabilities when it comes to amplifiers and receivers. But it is offset by the better speaker they come with. And better speakers mean, better sound quality. Therefore, passive soundbars are more expensive and they require you to assemble them with sub-woofers and amplifiers to produce the best results. It however means higher cost, more space and more number of wires. 
4.Channels of soundbars?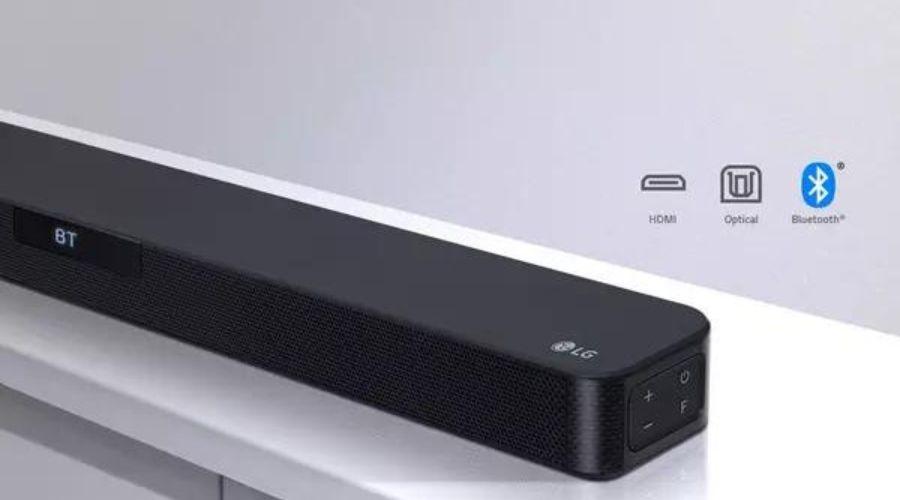 Channels are independent speakers. The soundbars of today come with multiple channel options such as:
2-channel soundbar: it has two speakers- left and right.
3-channel soundbar: it has three speakers- left, right and centre.
5-channel soundbar: it has 5 speakers- left, right, centre and two at the rear.
7-channel soundbar: with 7 speakers and so on. 
So how many channels do you need? The bottom line is the more channels you have in your soundbar, the better and more immersive your experience is.  
5.Controlling the soundbars
There are manual soundbars that you need to control manually with the buttons on them. Also, there are soundbars that come with remote control options that let you control the settings from the comfort of your couch. Also, nowadays new soundbars come with associated apps for those extra settings and are also connected to the internet. You can control these soundbars with your app and remote.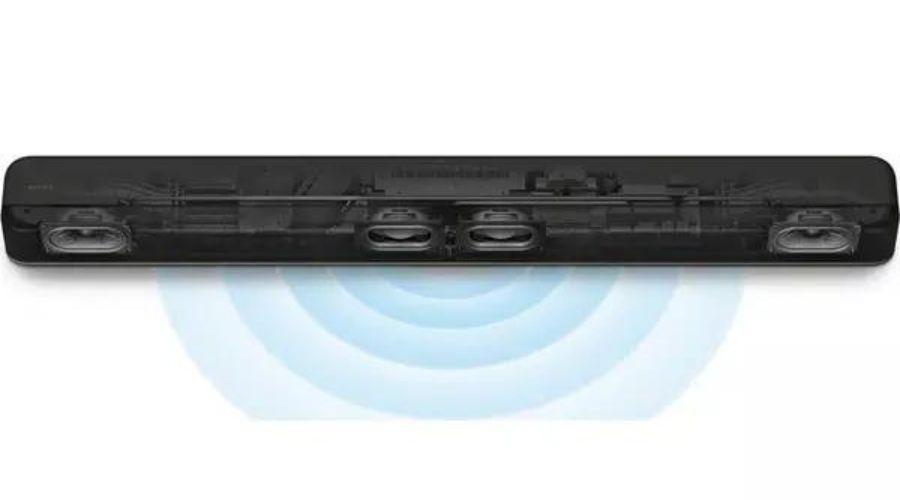 So these are the things to keep in mind when buying the best soundbars for your house. There are lots of brands, specifications and warranties they come with, so choose your soundbars wisely. If you want to experience a cinematic TV viewing experience in the comfort of your home, check our full range of soundbars and make the best selection. 
What is important when buying a soundbar?
If you want true surround sound, buy a soundbar with a subwoofer and rear speakers—preferably wireless—for multichannel sound. Some new models include Dolby Atmos, a newer immersive sound technology that adds the element of height to speaker systems.
What size soundbar do I need?
speaking, your new sound bar shouldn't be any wider than your TV — and in a perfect world, both are the same exact same width for an even look. However, you can technically pair a sound bar with just about any size TV.
What is better surround sound or sound bar?
If you're a home-theater fan, then a surround-sound system is probably what you're after. Having a 2.1, 5.1 or an Atmos 5.1. 4-channel setup delivers an audio experience that can't be beat by a soundbar at any price. The sound is bigger and more enthralling, an advantage that's particularly important in large rooms