Looking to buy a 2023 used Dodge RAM 1500? You're in the right place! Our comprehensive buyer's guide has all the information you need for this important purchase.
From detailed features and specifications to valuable tips on securing the best deals on Dodge 1500 for sale, we've got you covered. Let's delve into it and ensure your used truck buying journey is smooth and hassle-free.
How to Secure the Best Deals on the Used Dodge RAM 1500?
Here are some valuable tips for securing the best deals on a used Dodge RAM 1500:
Thorough Research
Before diving into the market, equip yourself with knowledge about the various trim levels, engine options, and features of the used Dodge RAM 1500. Familiarize yourself with common issues to make an informed decision and avoid potential pitfalls during negotiations.
Compare and Contrast
Don't rush into the first RAM 1500 you encounter. Compare prices and features across multiple dealerships and private sellers. Utilize online resources like Kelley Blue Book and Edmunds to gauge the estimated value of the specific RAM 1500 you're eyeing.
Pre-Purchase Inspection
Once you've identified a RAM 1500 of interest, take it to a reputable mechanic for a pre-purchase inspection. This inspection can uncover any hidden problems and provide estimates for necessary repairs.
Negotiate Smartly
Be proactive in negotiating the price. Sellers are motivated to sell, so don't hesitate to initiate discussions. Begin with an offer below the asking price and be prepared to walk away if mutually agreeable terms can't be reached.
Consider Private Sellers
Private sellers often offer more room for negotiation compared to dealerships. Ensure a pre-purchase inspection and have the seller sign a bill of sale to protect both parties.
Look for CPO dealerships
Explore RAM 1500s offered by certified pre-owned (CPO) dealerships, as they undergo manufacturer inspections and include warranties.
Avail Discount
Look for RAM 1500s at the end of their production cycle, often available at a discount to clear inventory. Seek out motivated sellers, like those relocating or needing quick sales, who might be more open to price negotiation.
By following these guidelines, you enhance your chances of securing a fantastic deal on a used Dodge RAM 1500.
Top Options Available for Used Dodge RAM 1500 in 2023
1. 2022 RAM 1500 Laramie Crew Cab 4WD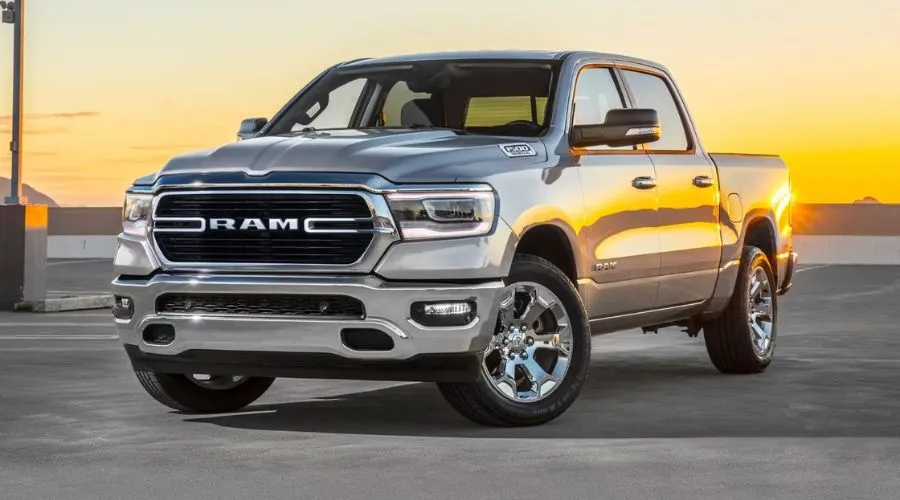 The 2022 RAM 1500 Laramie Crew Cab 4WD, available on CarGurus, is a powerful and versatile full-size pickup truck. With a Crew Cab configuration, it offers spacious seating for passengers and a sizable cargo bed.
The 4WD capability ensures it's ready for off-road adventures or challenging terrains. Under the hood, you'll likely find a robust engine, providing ample towing and hauling capacity. The Laramie trim is known for its upscale features, including a premium interior, advanced technology, and safety options.
This RAM 1500 model caters to those seeking a combination of rugged performance and modern comfort for their journeys.
---
2. 2019 RAM 1500 Laramie Crew Cab 4WD
The 2019 RAM 1500 Laramie Crew Cab 4WD, listed on CarGurus, is a full-size pickup truck that seamlessly combines power and luxury.
The 4WD configuration ensures excellent off-road capability and all-weather performance. Powered by a robust engine, this used RAM 1500 for sale provides impressive towing and payload capacity.
The 2019 RAM 1500 Laramie appeals to those who require a versatile truck for both rugged work and refined driving experiences.
---
3. 2020 RAM 1500 Laramie Crew Cab 4WD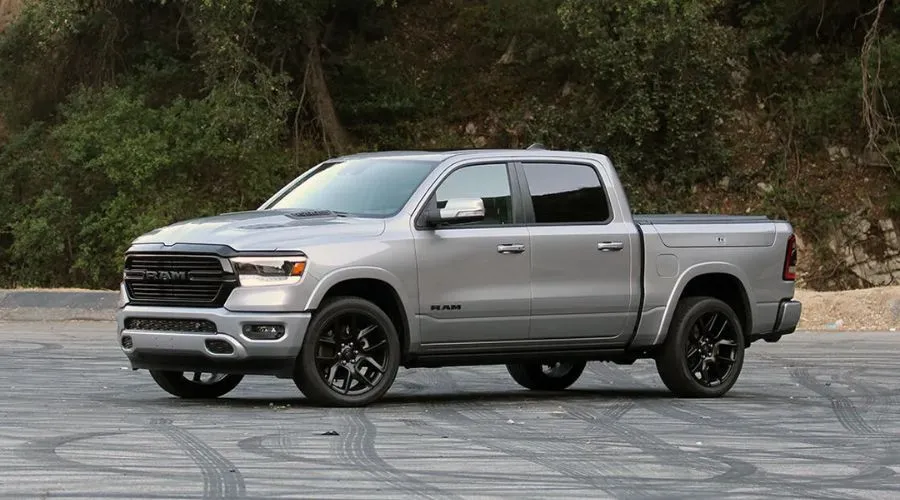 The 2020 RAM 1500 Laramie Crew Cab 4WD, available on CarGurus, is a top-tier full-size pickup truck renowned for its blend of rugged capability and luxury features. Its Crew Cab configuration ensures ample passenger space and rear seating comfort.
Equipped with 4WD, it's primed for off-road excursions and challenging conditions. The 2020 model is likely powered by a potent engine, delivering robust towing and payload capacity. As a Laramie trim, it offers a high-end interior with premium materials and advanced technology.
---
4. 2014 RAM 1500 Laramie Crew Cab 4WD
The 2014 RAM 1500 Laramie Crew Cab 4WD, available on CarGurus, is a sturdy and versatile pickup truck. Known for its powerful 4WD drivetrain, this model is a workhorse designed to handle a wide range of tasks.
With a spacious Crew Cab, it comfortably accommodates passengers and offers ample rear-seat legroom. This truck is an ideal choice for those seeking both functionality and comfort in a pickup.
---
5. 2016 RAM 1500 Big Horn Crew Cab LB 4WD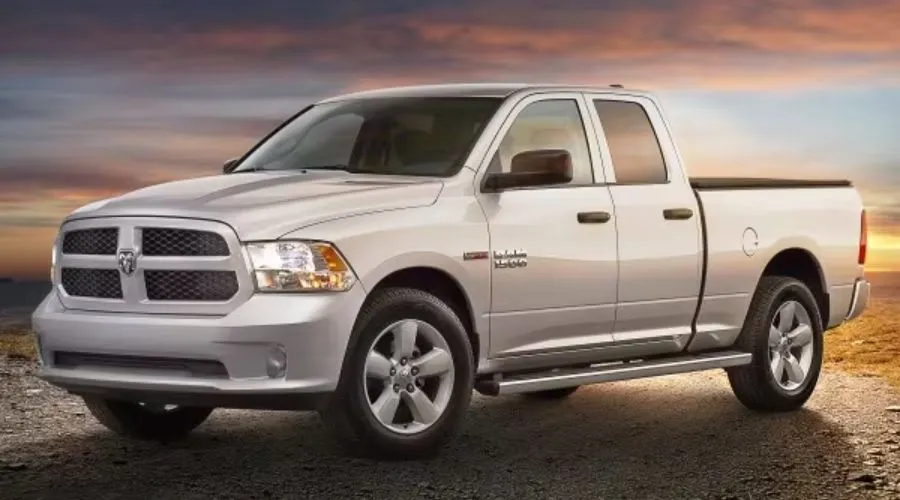 The 2016 RAM 1500 Big Horn Crew Cab LB 4WD, available on CarGurus, is a dependable and versatile pickup truck designed for a variety of tasks.
The Big Horn trim level combines rugged performance with comfortable features. This RAM 1500 is equipped with a capable 4WD system, making it suitable for off-road adventures and challenging terrains.
Its powerful engine provides solid towing and hauling capabilities, making it a versatile choice for those in need of a reliable and functional truck with a touch of style and comfort.
Also Read – Here's What You Need to Know About Used Dodge Challenger on CarGurus
---
Conclusion
When it comes to buying a 2023 used Dodge RAM 1500, knowledge is your best ally. With this comprehensive guide, you're well-equipped to navigate the used truck market.
And for the best deals on used cars, including the RAM 1500, CarGurus is your go-to platform, ensuring a smooth and confident buying experience. Get ready to hit the road in your trusted RAM 1500!
Furthermore, if you want to read more such insightful automotive-related blogs, check out our website Savewithnerds.
FAQs