With its enduring charm, extensive history, and artistic attractiveness, Paris, often known as the City of Lights, has long captured the hearts of tourists. A vacation to Paris offers the chance to fully immerse oneself in the city's rich tapestry of culture, which includes stunning landscapes, delectable cuisine, world-class art, and lovely streetscapes. A stroll through this renowned city's streets promises to be a memorable experience that will leave lasting memories. 
15 days trip to paris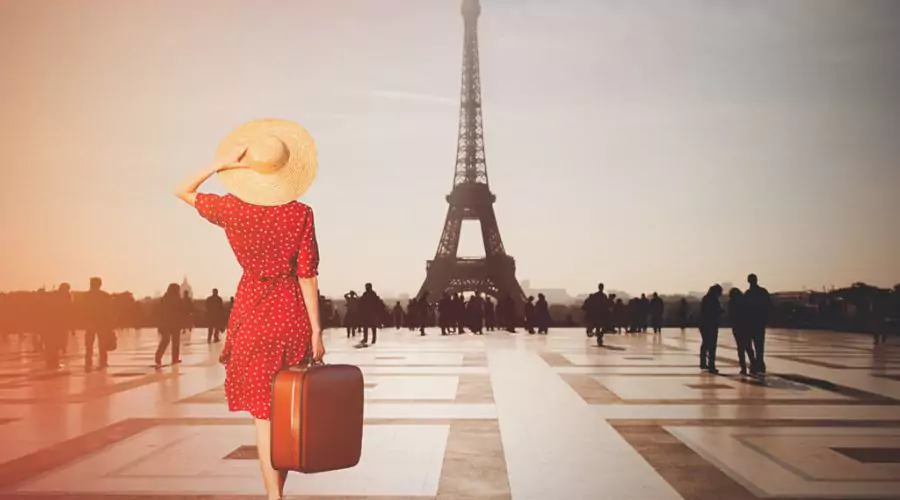 Day 1-3 of Trip to Paris: Embracing Iconic Landmarks and Cultural Heritage
-Begin your journey by visiting the Eiffel Tower, an emblematic symbol of Paris. 
-Explore the historic Île de la Cité and discover the magnificence of the Notre Dame Cathedral—Marvel at its stunning Gothic architecture and intricate stained glass windows.
-At the Louvre Museum, spend the day getting lost in the world of art and culture. Admire works of art like the Venus de Milo, Winged Victory of Samothrace, and the Mona Lisa.
-Take a leisurely stroll along the Seine River and enjoy the picturesque scenery and charming bridges.
-Visit the Marais district, known for its narrow medieval streets, historic buildings, and trendy boutiques. Explore the Centre Pompidou, a vibrant modern art museum with an iconic architectural design.
Day 4-6 of Trip to Paris: Montmartre and Artistic Delights
–Journey to Montmartre, a bohemian neighborhood that has inspired countless artists. 
-Climb the hill to reach the Sacré-Cœur Basilica and enjoy panoramic views of Paris.
-Explore the vibrant streets of Montmartre, such as Rue des Abbesses and Rue Lepic. Visit the Place du Tertre, where local artists create and sell their works.
-Delve into the artistic heritage of Montmartre by visiting the Musée de Montmartre and the Espace Dalí, which showcases the surrealist works of Salvador Dalí.
-Indulge in the bohemian atmosphere of Montmartre with a meal at a traditional French restaurant. Get some classic foods like escargots, coq au vin, or beef bourguignon.
---
Day 7-9 of Trip to Paris: Exquisite Palaces and Day Trips
-Visit the Château de Versailles, a beautiful château renowned for its lavish interiors and vast gardens, on a day excursion. Discover the King's Grand Apartments, the Hall of Mirrors, and the captivating fountains in the gardens.
-Discover Giverny, a picturesque village that was home to the renowned Impressionist painter Claude Monet. Visit Monet's house and admire the beautiful gardens that served as inspiration for his famous Water Lilies series. In Giverny, explore the Musée des Impressionnismes, which showcases Impressionist art and hosts temporary exhibitions.
-Return to Paris and enjoy an evening river cruise along the Seine. Admire the lit sites, such as the Notre Dame Cathedral, Louvre Museum, and Eiffel Tower.
---
Day 10-12 of Trip to Paris: Artistic Exploration and Culinary Indulgences
-Admire a substantial collection of iconic Impressionist and Post-Impressionist works at the Musée d'Orsay, which is housed in a former train station and includes works by Cézanne, Renoir, Van Gogh, and Monet.
-Explore the vibrant neighborhood of Le Marais, known for its trendy boutiques, art galleries, and historic sites. Explore the famed artist's creations at the Picasso Museum.
-Indulge in Parisian cuisine by sampling delectable pastries at renowned patisseries like Ladurée or Pierre Hermé. Enjoy escargots, foie gras, or beef bourguignon at a classic Parisian café while dining on traditional French fare.
-Experience the vibrant food markets of Paris, such as Rue Mouffetard or Marché des Enfants Rouges. Immerse yourself in the sights, sounds, and flavors of the region as you taste artisanal cheeses, fresh produce, and local specialties.
---
Day 13-15 of Trip to Paris: Serenity on the Seine and Cultural Immersion
-Embark on a leisurely boat cruise along the Seine River, passing under picturesque bridges like Pont Neuf and Pont Alexandre III. Marvel at the architectural landmarks lining the riverbanks.
-Explore the Latin Quarter, a historical and intellectual hub. Visit the iconic Shakespeare and Company bookstore, where literary greats like Hemingway and Fitzgerald once gathered.
-Take part in the vibrant nightlife of the Latin Quarter. Enjoy live jazz music at one of the many jazz clubs or experience a traditional cabaret show at the iconic Moulin Rouge.
-Conclude your journey with a peaceful stroll along the Seine River at night. Admire the illuminated monuments, such as the Eiffel Tower and the Louvre Pyramid, that cast a magical glow over the city.
---
Stay in Paris: 15 days trip to Paris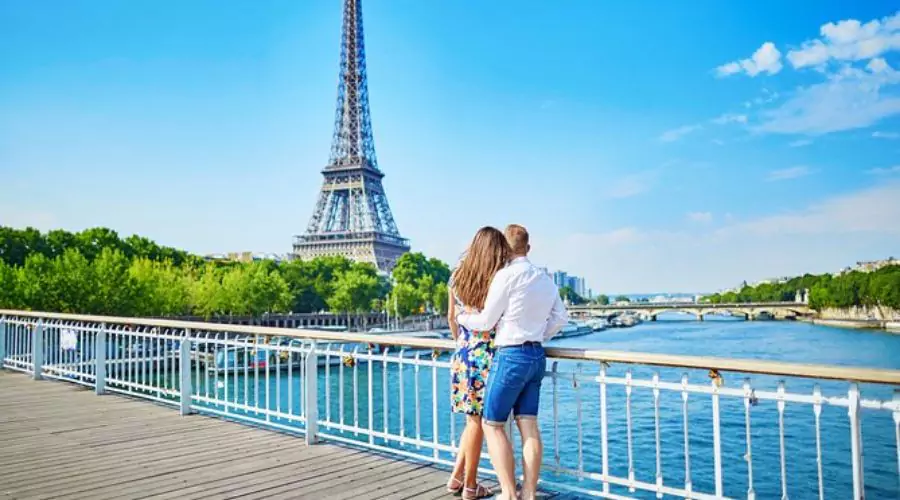 Budget, preferred neighborhood feel, closeness to attractions, and ease of access to public transit are just a few considerations when choosing where to stay in Paris for a 15-day journey. 
1. Marais: 
Buildings in Marais, which is renowned for its classic beauty, combine Renaissance and medieval styles. With chic shops, galleries, and bustling cafes, it is conveniently located and offers a dynamic vibe. Staying here makes visiting landmarks like the Centre Pompidou and Notre Dame Cathedral simple.
---
2. Saint-Germain-des-Prés: 
This Left Bank neighborhood, home to renowned cafes, bookstores, and art galleries, exudes a bohemian vibe. The Luxembourg Gardens, Musée d'Orsay, and Louvre are all nearby, making it a great option for culture vultures and art enthusiasts.
---
3. Montmartre:
With its bohemian ambiance and picturesque alleyways, Montmartre, known for its creative legacy, provides a distinctive atmosphere. The Sacré-Coeur Basilica and the well-known Place du Tertre are also famous landmarks in the neighborhood. Staying here offers a window into the city's cultural past as well as expansive views from the summit.
---
4. Latin Quarter: 
The Latin Quarter, which is located on the Left Bank close to the Sorbonne University, offers a young and vibrant vibe. It is renowned for its congested ambiance, vibrant cafes, and winding, winding streets. Staying here makes visiting famous sites like the Panthéon and Notre Dame Cathedral simple.
---
5. Le Marais: 
Le Marais is a hip and fashionable neighborhood that offers a mix of historic structures, contemporary stores, galleries, and stylish cafes. It is well known for both its thriving LGBTQ+ community and its Jewish background. Staying here provides a convenient position with quick access to the Place des Vosges and the Pompidou Centre.
---
6. Canal Saint-Martin: 
With its lovely canal and quaint environment, this neighborhood exudes cool and laid-back air. With a wide selection of contemporary restaurants, cafes, and stores, it's a terrific choice for anyone seeking a distinctive experience and a change from the masses of other tourists.
---
7. Bastille: 
Bastille's 11th arrondissement is well renowned for its vibrant nightlife, trendy bars, and restaurants. A mix of modern and historical attractions may be found in this vibrant neighborhood. Staying here makes it simple to visit the lively Rue de la Roquette and the Opera Bastille.
---
Affordable trip to paris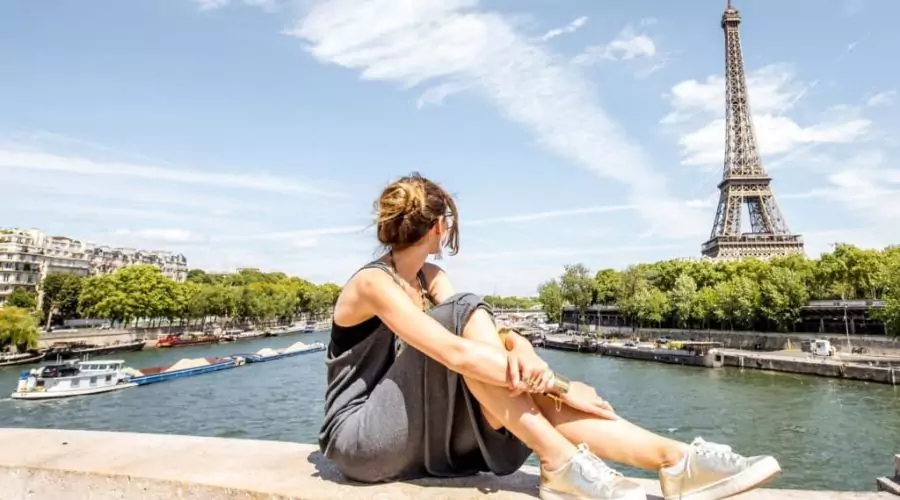 Planning an affordable trip to Paris is possible with careful budgeting and smart choices.
Travel during the

off-peak season

.

Be flexible with your travel dates to find cheaper flights.

Look for budget accommodation options like hostels or budget hotels.

Utilize public transportation and walk to save on transportation costs.

Try local cafes and street food for affordable dining options.

Visit free or low-cost attractions like Notre Dame Cathedral or Sacré-Cœur Basilica.

Consider purchasing city passes for discounted entry to attractions.

Enjoy the city's parks and gardens for free outdoor activities.

Look for free events and entertainment happening during your visit.

Embrace the local culture by strolling along the Seine River or exploring markets.
---
Conclusion 
This carefully planned 15-days itinerary guarantees a thorough experience of Paris, including its famous sites, artistic neighborhoods, cultural treasures, and culinary delights. In order to give visitors to the City of Lights an immersive and unforgettable experience, it strikes a balance between must-see attractions and hidden jewels. For more information about the 15-days trip to Paris, go to Savewithnerds. 
FAQs