If you are looking for the top places to visit in Cancun, then we have interesting places to get you through your travel plans. For we will explore the top places that make travellers and tourists across the globe come to Cancun every year. If this city has not been under your consideration this summer is your opportunity to include it in your itinerary list. It is one of the most visited cities in Mexico. 
If you are wondering what makes the city so popular, then yes, it's the magnificent beaches, water sports, vibrant nightlife, nature and the landscapes, and more. The city is blessed with a rich cultural heritage, from subtle gastronomy to the best resorts, the city has everything you need while you are visiting the country. Irrespective of whether you are visiting the city for a short time or for a month. Moreover, Mexicans are known for their hospitality music, art, food, and known for living the best of their lives. 
Plus if you are looking for a travel guide with a total package to cover the must-see attractions in Cancun in a short visit, Viator is the best Marketplace for travel experiences.  Explore the top places to Visit in Cancun with Viator. But for now, let's dive into the top six places to visit in Cancun. 
Explore the top seven thrilling places in Cancun   
1. Explore Playa Delfines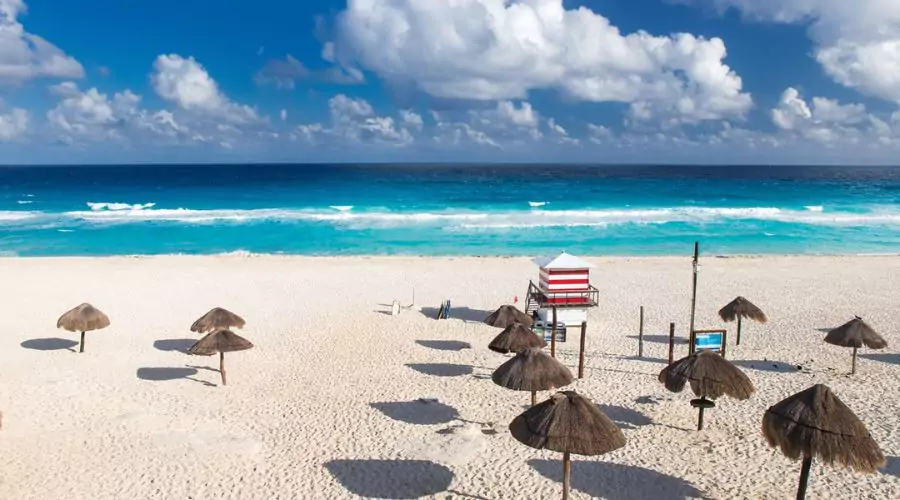 Yes, the magnificent Playa Delfines is a free open beach for all travellers and tourists. The beach is popular in the city of soft white sands, and crystal veal water that reflects the sky throughout the sunny days in summer, and is a popular place to spend time sunbathing and swimming,  while in the meantime enjoying the timeless beauty of the ocean waves. The Playa Delfines is known to many visitors due to its natural fascination and timeless beauty. 
---
2. Explore Tulum
Just an hour and a half away from the main city Tulum has majestic beaches and stunning views up from the cliffs. During the peak season, the place is found packed with visitors all over the world. The place is never enough no matter how much you spend your time there. There is a well-preserved Mayan ruin, ancient temples to pay a visit and a stunning Tulum beach to get carried away. If you need some extra energy before venturing for swimming or touring places visit Taqueria Honoria for a hearty lunch or breakfast. The Gran Cenote is an especially exciting place for swimming activities and where you can also see marine creatures. Whether you are travelling independently or with guides, Tulum is one of the top places to visit in Cancun.
---
3. Explore Dolphin Beach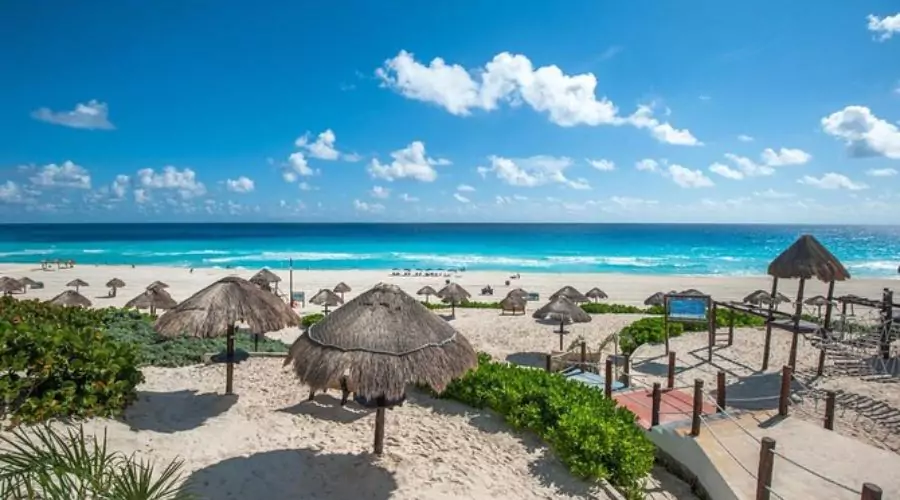 It's one of Cancun's must-visit sites if you are in the city. The place has a very unique photographic view even from a distance due to the horizontal structure of the beach. You can get the best pictures for the day with friends and families. It's a beach where you can spend your leisurely time peacefully, feel the warm sands between your walks, and take in the timeless sunbathing on the beach. The nearby restaurants also have the best Mexican dishes to try for yummy meals. If you are visiting during the peak season get no surprise to see the beach crowded.  
---
4. Explore Chichen Itza
Apart from stunning beaches, Cancun has Chichen Itza, an archaeological site for exploring ancient ruins. Visiting the iconic El Castillo Pyramid, known as the temple of the warriors or the Great Ball Court will leave you with some interesting sites to cherish. These places are best to visit alone or with friends. They give a rich insight into ancient history. Consider Chichen Itza as one of the top places to visit in Cancun while you are in the city.
---
5. Visit Coco Bongo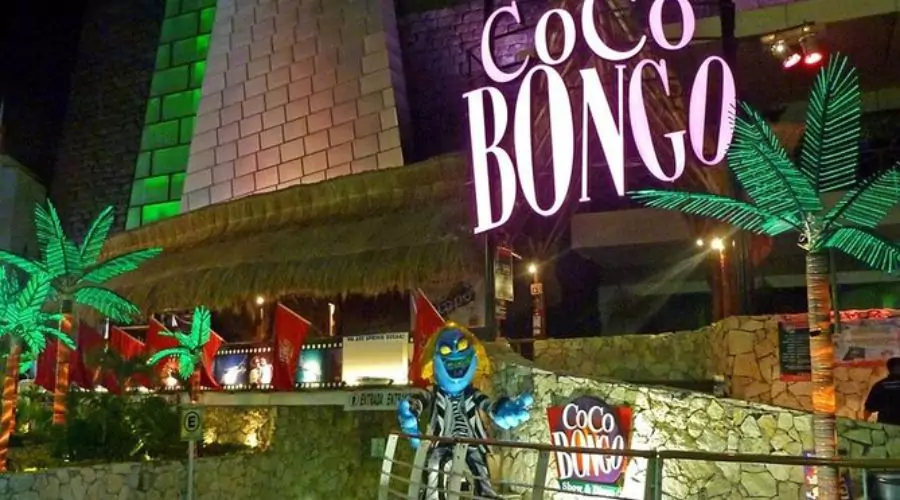 After visiting beaches in the city, if you are looking for perfect vibrant nightlife then visit Coco Bongo to experience the undiscovered nightlife. It's a popular nightclub in the city, with high-energy entertainment and the club has a very lively ambiance to rejuvenate your spirit. It's never late to experience a variety of cocktails at the club.
---
6. Explore All Ritmo Water Park 
If there is one fun place to visit in Cancun for water activities then All Ritmo Water Park is one of the top places to visit in Cancun. There you can explore water slides or water rides to make you feel extra refreshed. It's a place you can leave behind all your stress and worries. There is a mini golf arena, a tennis court, a soccer field, and interestingly a full-fledged area for games, while you can indulge in full fun activities with friends and families. Moreover, for scrumptious meals and delicious cocktails there are more than five dining places inside All Ritmo Water Park. However, as exciting as the place seemed to sound, there is an entry ticket that is priced differently for adults and children. But it's worth every penny.
---
7. Explore Xcaret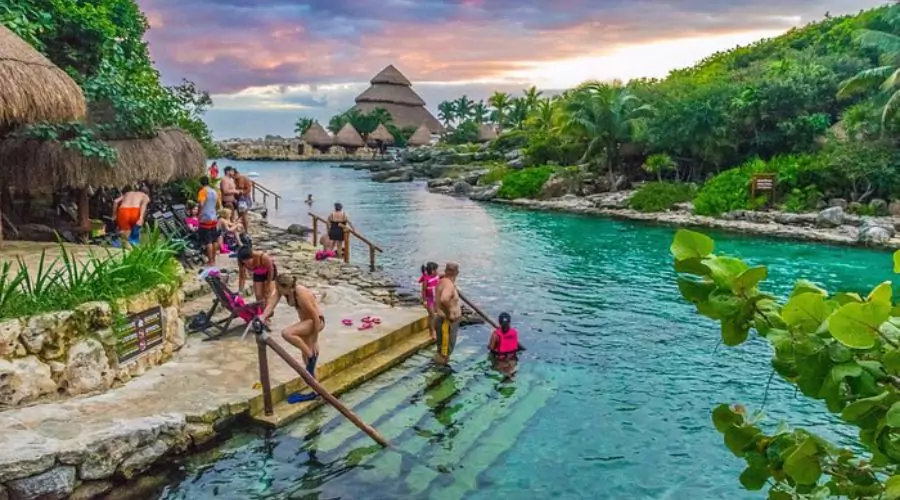 Xcaret is an eco-archaeological park and the most dazzling place among the top places to visit in Cancun. It has stunning horizontal ocean beauty that stretches far beyond the ocean and the soothing ocean waves hitting rugged rocks will leave you amazed. This has extra fun to explore such as traditional shows or dances at night, Mayan ruins to visit, and get the best out of wildlife during the day time. As exciting as the place sound it comes with entry ticket prices with food. Plus the timings on the weeks days and on the weekends are different.
---
Here are the important things to carry while visiting Cancun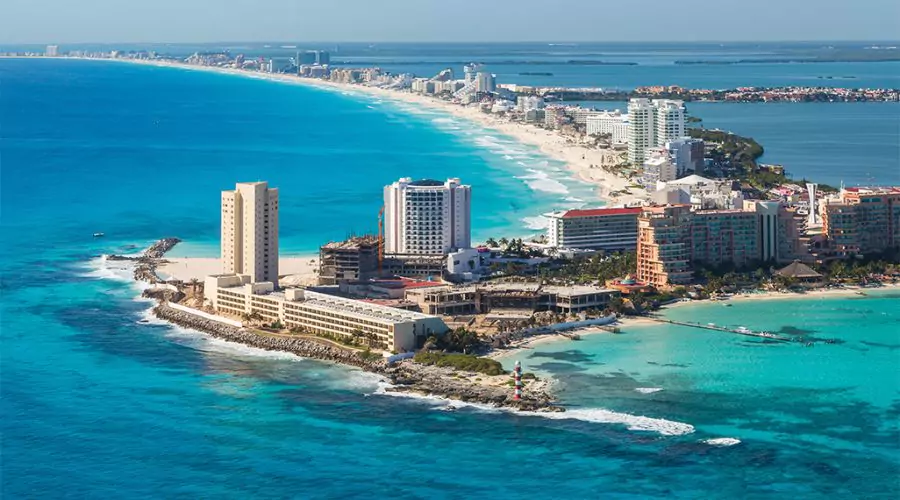 To make your travelling well-prepared, here are some important things to carry if you are visiting Cancun. 
Carry all your documentation to pass your identity verification which you might be required to show while visiting some places and resorts.

Since visiting beaches is a

common thing in Cancun

, make sure to carry all the beach essentials that you might need, Such as beach towels, sunscreen, beach umbrella, sun hat, sunglasses, beach bags, etc. 

Pack your clothes that are light and comfortable, especially if you are visiting in summer. Since the climate in the city is quite sunny. Shorts, t-shirts, swimsuits, and sundresses will come in handy. 

We consider carrying your own first aid or your prescription medication. This will also ensure the safety of your health at all times. Moreover, band-aids and painkillers will come in handy.  

Plus since electronic devices are something we all carry with us, you might want to consider having your own adapters and charger. Commonly Mexico has Type A and Type B outlets. Make sure that you have compatible connectors for these outlets. 
Conclusion
Although the above-mentioned top places to visit in Cancun are only a small part of the beauty of the city. For more exciting places and outdoor activities to explore while you are in the city Viator's guides will help you out. It's the most convenient online platform to get your bookings on travel experiences even at the last minute. Easy to cancel and easy to book. The specialty of Viator is that all the activities are based on extensive research, so the customers do not miss any gems of the city. You don't have to trouble yourself in finding the best places to explore, the best places to eat, and more. Viator will guide you entirely. In addition, get your overall travel experience enhanced at affordable prices.  For more information visit Savewithnerds. 
FAQ's