Every piece of equipment a soccer player wears is important to their overall performance, but soccer socks are sometimes forgotten but essential items. These specific socks are an essential component of a soccer player's outfit since they are made to offer comfort, support, and injury prevention. Soccer players often make quick, dynamic movements, and the socks offered by Soccer.com  are designed to accommodate these actions. This eliminates the distraction of constantly adjusting socks and allows players to maintain their focus on the game. 
Key Features of Soccer Grip Socks:
Moisture management:
One of the primary functions of soccer socks is moisture management. Players engage in rigorous physical activity throughout a soccer match, leading to the production of sweat. Moisture-wicking properties in soccer socks draw sweat away from the skin, allowing it to evaporate more easily. This not only keeps players more comfortable but also helps regulate body temperature, preventing overheating and potential performance decline.
---
Compression and support:
Soccer socks often incorporate compression technology to provide additional support to the muscles in the legs. Compression helps improve blood circulation, reducing muscle fatigue and enhancing overall performance. This is particularly beneficial during prolonged periods of play, such as in a soccer match where players need to maintain their physical prowess throughout the entire game.
---
Customization and style:
Soccer socks are not only functional but also serve as an opportunity for players to express their individual style. Many teams have custom-designed socks that complement their uniforms and add a sense of unity. Additionally, players often wear socks with vibrant colors and patterns, showcasing their personality on the field.
---
Top 5 Soccer Socks at SOCCER.COM
1. Nike Classic II Socks
The socks are designed with a strategic anatomical left and right construction, providing a snug and secure fit. The arch support and cushioned footbed enhance comfort during prolonged wear, making these socks an ideal choice for soccer players who engage in intense training sessions and matches.
Nike Classic II Soccer Socks are engineered to elevate on-field performance. The moisture-wicking technology incorporated in the fabric efficiently manages sweat, keeping the feet dry and reducing the risk of blisters. Soccer players often face the challenge of excessive sweating during a match, and these socks address that concern admirably.
---
2. Adidas Copa Zone Cushion IV Socks
The construction of Adidas Copa Zone Cushion IV Soccer Socks incorporates advanced knitting techniques to provide targeted cushioning and support where it is needed most. The strategic placement of cushioning in high-impact areas, such as the heel and forefoot, helps absorb shock and reduce the risk of blisters or discomfort during prolonged play.
The enhanced grip around the foot also minimizes the chances of slippage inside the soccer cleats, providing additional stability during lateral movements.
---
3. High Five Athletic Socks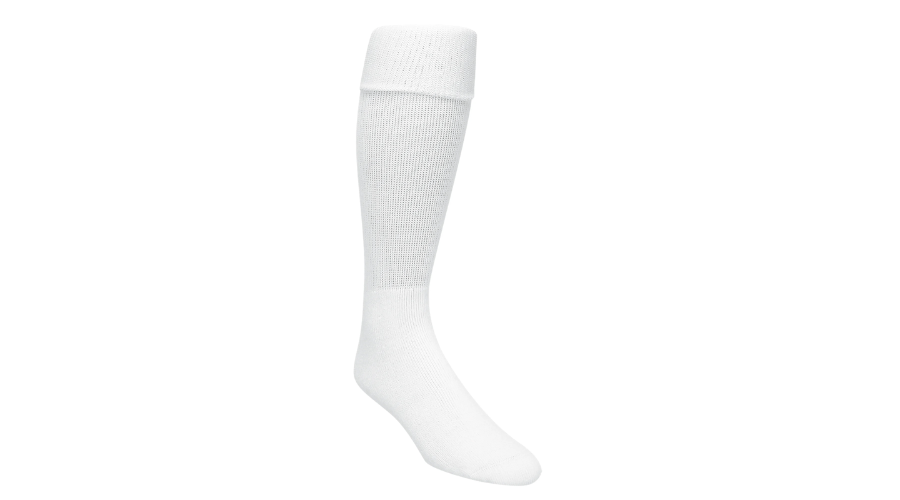 High Five Athletic Socks are crafted from high-quality materials, blending durability with breathability. The construction of these soccer socks is designed to cater specifically to the needs of athletes. The strategic placement of cushioning and reinforced zones provides extra support in high-impact areas, such as the heel and toe. This not only enhances comfort but also helps prevent injuries during intense gameplay.
Soccer is a physically demanding sport that often involves running, sudden stops, and quick direction changes. High Five Athletic Socks excel in moisture management, effectively wicking away sweat to keep the feet dry. This feature is crucial in preventing discomfort, blisters, and fungal infections, allowing soccer players to stay focused and perform at their best throughout the game.
---
4. TRUSOX 3.0 Cushion Crew Socks
Soccer involves constant running, jumping, and sudden impacts. TRUSOX 3.0 Cushion Crew Soccer Socks address these challenges by incorporating advanced cushioning technology. The socks offer targeted cushioning in key areas, such as the heel and ball of the foot, providing shock absorption and reducing the risk of blisters and injuries.
A critical aspect of any soccer sock is its ability to manage moisture. TRUSOX 3.0 utilizes high-performance fabric that efficiently wicks away sweat, keeping the player's feet dry and comfortable throughout the game. This moisture-wicking property not only enhances comfort but also prevents the development of odors, ensuring a fresh feel even during extended play.
TRUSOX 3.0 is crafted with an anatomical design that ensures a snug and supportive fit. The socks are engineered to follow the foot's natural contours, providing a second-skin feel without compromising breathability. This tailored design improves ball control and overall agility on the soccer field.
---
5. Joma Classic II Soccer Socks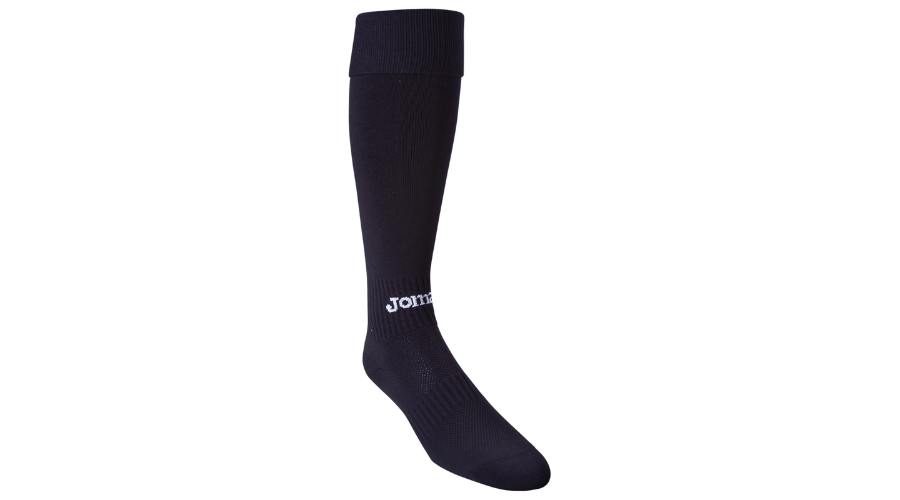 The design of the Joma Classic II Soccer Socks is tailored to cater specifically to soccer players' needs. The socks are engineered with a strategic blend of thickness and cushioning, providing adequate protection to the feet while maintaining a lightweight feel. This design not only enhances comfort but also contributes to the overall performance of the player.
Soccer is a sport that involves constant movement, resulting in increased perspiration. The Joma Classic II Soccer Socks are equipped with advanced moisture-wicking technology to keep the feet dry and comfortable throughout the game. 
---
Conclusion
In conclusion, From moisture-wicking properties to compression technology and injury prevention features, SOCCER.COM presents socks that are designed with the specific needs of soccer players in mind. As the game continues to evolve, so too will the technology and design of soccer socks, ensuring that players can focus on their skills without being hindered by discomfort or injury. For more information visit the official website of Savewithnerds.
FAQs