Sketching pencils are truly the faithful companions of artists and enthusiasts. They are the ultimate tools that give life to creative visions. They allow you to put your ideas, concepts, and emotions into captivating lines and shades. They empower individuals to express themselves visually, from the simplest doodles to complex works of art. And those who want to become a part of the artistic world mostly start with pencil sketching.
These handy tools come in various forms and shades, ready to help artists, students, and hobbyists give shape to their ideas. Whether you're a seasoned artist or just exploring your artistic side, sketching pencils are your trusted allies in the realm of visual expression. And if you are looking for sketching pencils then WHSmith has got you! With brands like Faber Castell and Derwent in its catalogue, you'll find your ultimate sketching tools here. Keep reading to find out more about sketching pencils on WHSmith.
Sketching pencils on WHSmith that you need to try!
1. WHSmith sketching pencils (Pack of 12)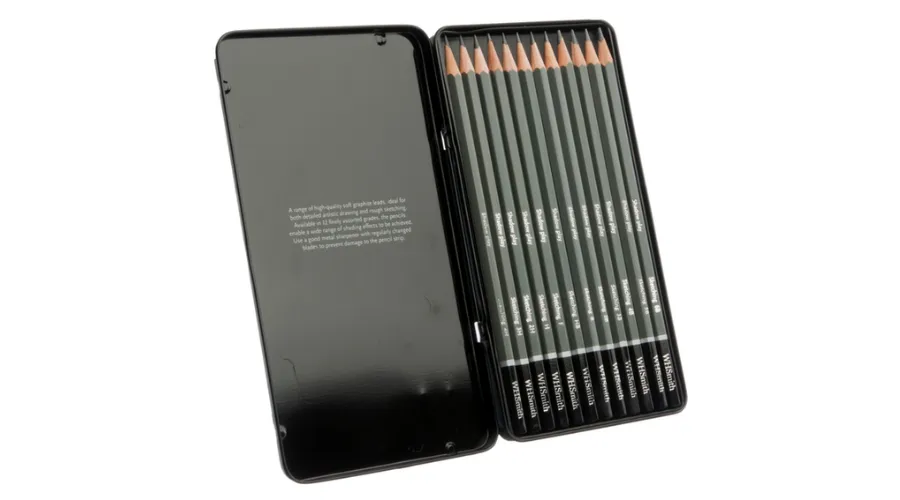 This pack of sketching pencils is an excellent way to navigate your artistic journey. Whether you want to do rough sketching or precise artistic drawing you can do it all with this set. There are 12 types of pencil grades to choose from and you can choose pencils as per your drawing requirements and comfort.
With this set, you can explore shading in different styles and depths. The options available range from 4H to 6B. These high-quality graphic leads are exactly what you need to get started in shading and sketching.
2. Faber-Castell Pitt artist graphite pencils and accessories (Pack of 11)
Say hello to one of the most sought-after stationery brands in the world! Faber Castell is known as the OG when it comes to top-tier stationery items ranging from pencils to paints. This pack of 11 pencils contains levels from HB to 14B. If you want to explore your artsy side or want to try new styles, then this pack is an excellent way to begin!
From dense tones to simple softer pencils, there is a wide range of choices for you. The pencil has an ultra matt laydown which prevents the reflection from the pencil lead. Besides that, accessories such as a sharpener, eraser, and blending stump are included in the pack.
Also Read: Best Online Fashion Store: Affordable Fashion For Everyone
3. Caran d'Ache graphite line sketching pencils 9B-4H (Tin of 15)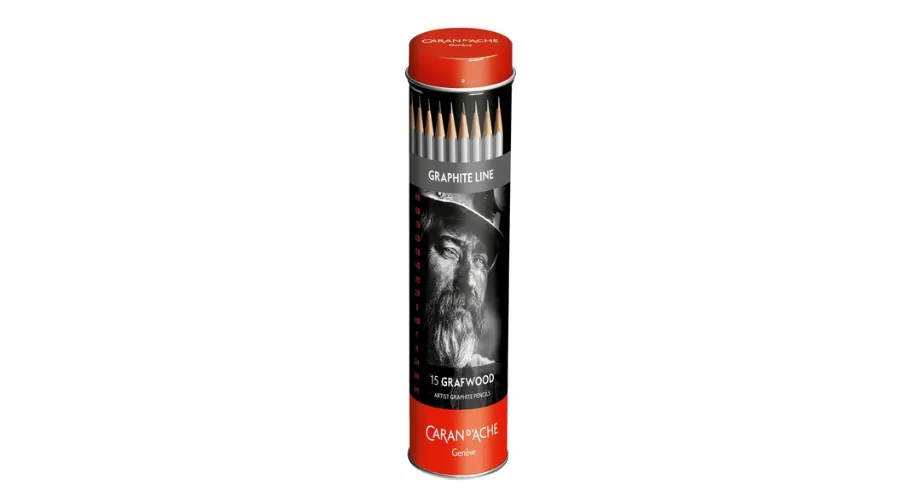 The set of 15 sketching pencils in this pack is graded from 9B to 4H. If you travel and draw, then this super portable and easy-to-fit-in can is a great companion for your journeys. You can make your drawings stand out more, learn new techniques, or try shading with different pencil levels.
Make your drawings more precise and fine with these sketching pencils from Caran d'Ache!
4. Derwent Academy sketching pencils (Pack of 12)
Whether you want to enhance your artistic skills or get started with sketching, this pack of 12 sketching pencils serves all purposes well. There are 12 different degrees in this pack, which include a soft 6B to hard 5H. The pencil range includes the levels (6B, 5B, 4B, 3B, 2B, B HB, H, 2H, 3H, 4H, and 5H).
If you want to sketch or blend, then go for softer pencils. And if you want to focus more on detailing and precision then choose pencils with a higher level. These pencils are durable and break-resistant. It is advisable to store the pencils in the given pack itself.
5. Faber-Castell creative studio sketch graphite pencils (Pack of 6)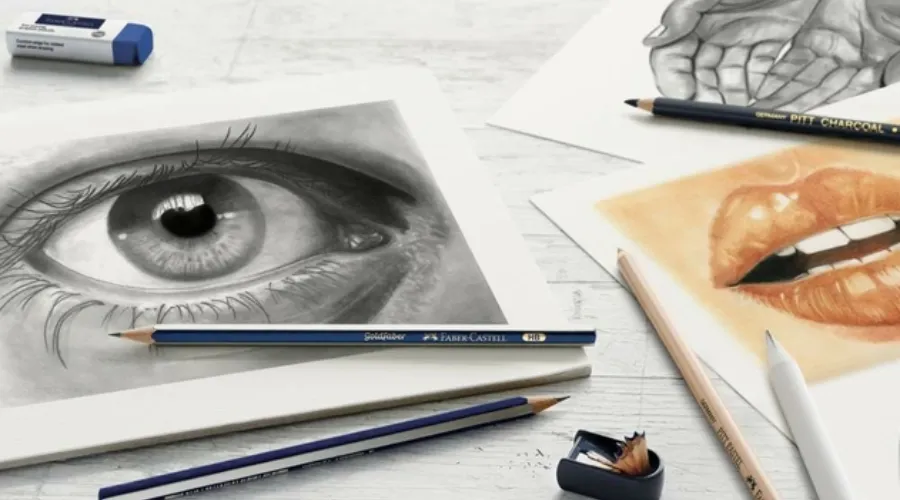 Whether you are an expert or someone who is just getting started, these graphite pencils will definitely support you on your artistic journey. The pack contains accessories such as a quality sharpener and a dust-free eraser. The 6 levels of pencils included in the pack are 2H, HB, B, 2B, 4B, and 6B.
Conclusion
Sketching pencils significantly impact the outcome of your artwork. It's evident that investing in high-quality pencils can make a difference in the precision and depth of your sketches. The best sketching pencil ultimately depends on your personal preferences. Some artists prefer the control and fine lines of harder pencils (H-range), while others favour the rich, dark marks (B-range). Your choice of sketching pencils can depend on factors such as artistic style, personal preference, and your budget. And WHSmith is here to help you navigate your artistic journey. From classic options to highly sophisticated ones, you'll find it all here.For more information, visit Savewithnerds.
FAQ's