The latest trend on the market is the corner sofa bed. It serves many utilities and is an aesthetic addition to living spaces. Dunelm is a leading seller of durable and affordable sofa sets. They come in various designs and are available in a broad palette of colours.
A corner sofa bed is multiple sofas with one of its sides elongated to fit a corner and be purposed as a bed. You can plan your movie nights and freely fall asleep without worrying about the impact on your spine. Sofa beds serve as an additional sleeping option and are incredibly stunning pieces that can transform the room's look.
What are the best corner sofa beds available on Dunelm?
Here's a list of the most popular sofa beds available on Dunelm. Understanding your options thoroughly will help you pick the suitable model, which fits all your needs. With hundreds of options available, the below six are the most popular sets which have impressed many customers.
1. Blake Soft Texture Fabric Corner Sofa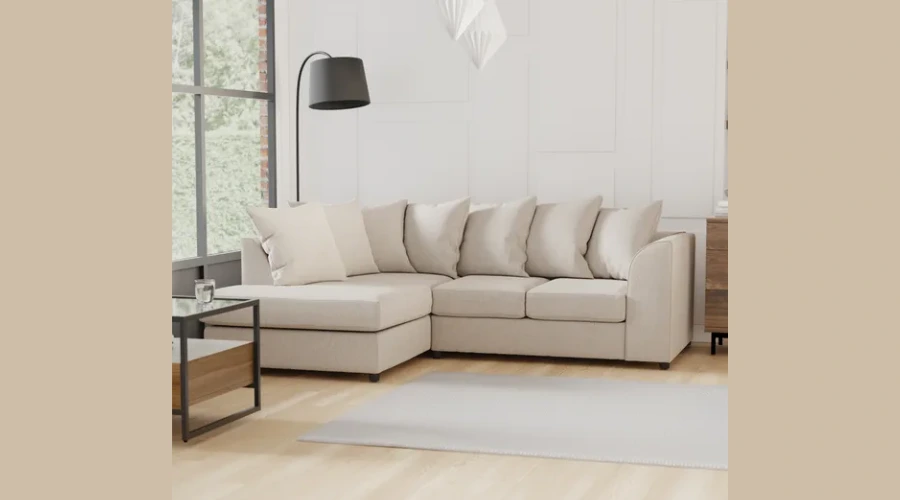 The soft textured corner sofa bed is the best addition to your living space to fit all your napping needs. It is available in shades of soft texture natural and soft texture grey. It has a good modern look with immense attention to comfort and utility.
The sofa set comes with many pillows to add volume and costs $799, making it an affordable option. It is rated 4.5 stars and is a customer favourite. The soft material is comforting to your late-night movie plans and bodes well with any theme you have for your living room.
---
2. Beatrice Matt Velvet Left-Hand Corner Sofa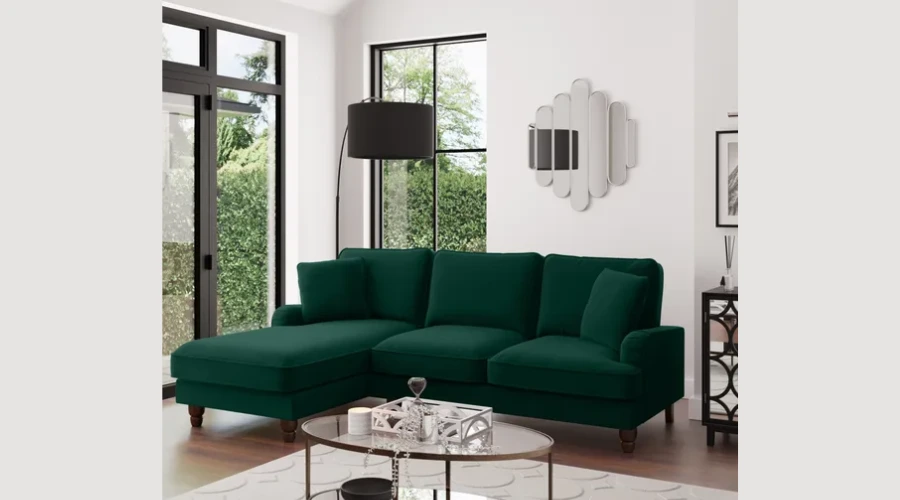 The Beatrice corner sofa bed is trendy for the texture it offers. It is available in the shades matt velvet luxe navy, matt velvet bottle green and matt velvet peacock. These regal colours give your space a royal finish and steal the limelight. They are eye-catching and make an impact in the minds of all your guests.
The sofa bed is priced at $999 and is worth the money for the durability and quality it promises. The piece of furniture is a great way to give your living space a new makeover. It has a clean finish, and the shades are pleasant and appealing to the eye.
---
3. Zoe Velvet Right-Hand Corner Sofa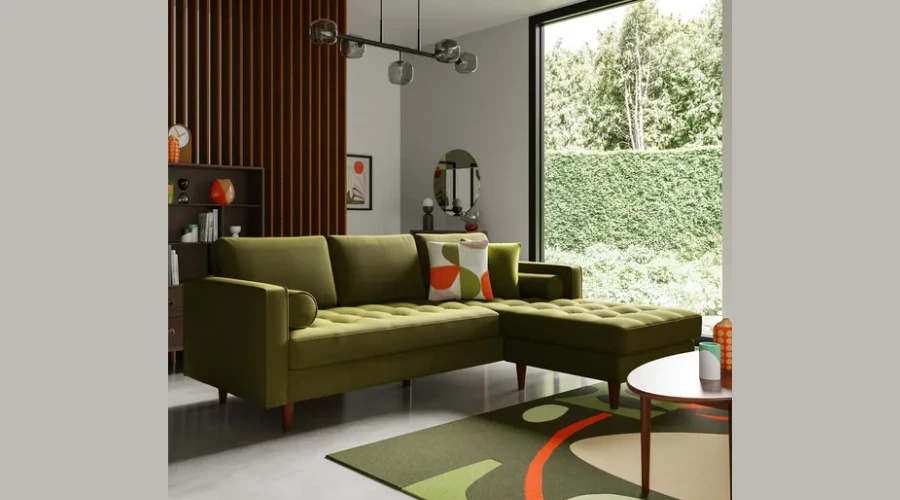 The Zoe corner sofa bed is the epitome of royal beauty. It comes in the colours velvet old gold, velvet luxe navy, steeple grey and velvet oil. It has a look of grandeur, which instantly uplifts the look and vibes of the house.
The velvet look is classic and adds life to any place. You can choose bright colours to draw attention or neutral ones to add to your aesthetic. It costs $999 and is worth every penny. It is rated 4.7 stars and is one of the most famous pieces of furniture on Dunelm. 
---
4. Blake Jumbo Cord Left Hand Corner Sofa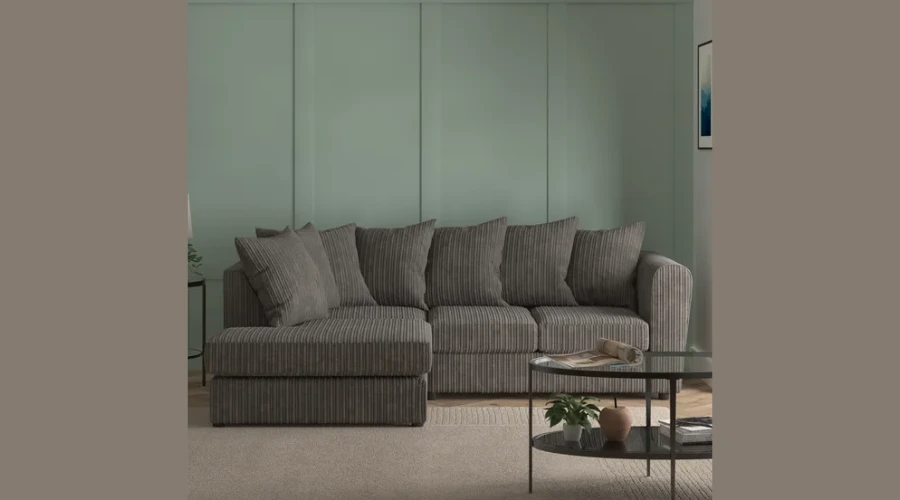 This corner sofa bed is the perfect fit for your sleek and modern home. It is compact and neutral, making it a good fit for all themes. It comes with many pillows that add more dimension and complete the voluminous look. It is available in the colours jumbo cord grey, cream, black, coffee and chocolate.
The sofa set is available in two arm shapes, curved and slanted. Depending on the theme of your space and the décor surrounding the sofa bed, the arm's cut can be chosen. It costs $799 and is an excellent price for a quality product compared to an Ikea sofa bed. It is rated 4.3 stars and is in great demand for its texture and durability.
---
5. Carson Antique Faux Leather Left Hand Corner Sofa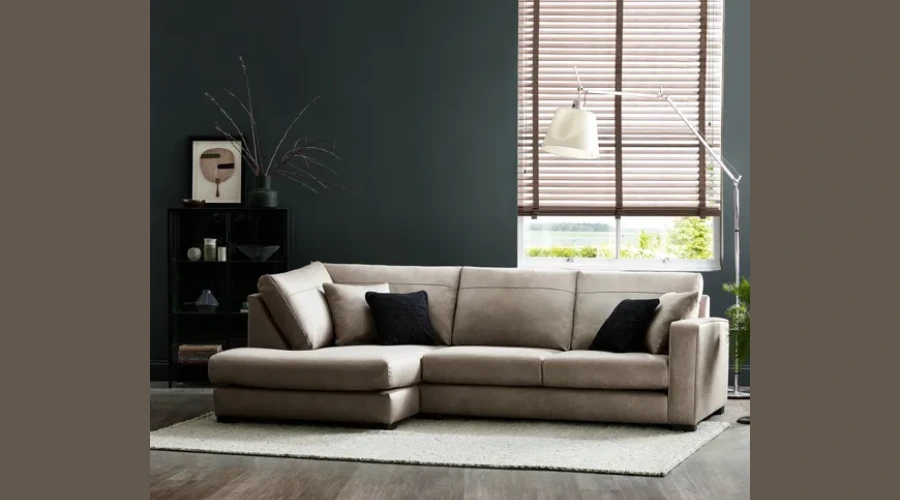 The Carson corner sofa bed is the classiest piece of furniture you can add to your living room. The faux leather is incredibly impressive and instantly makes a good impression on all your guests. It is available in the colours antique faux leather mink and antique faux leather tan. It fits well with any left-corner space and adds texture.
The sofa set is rated 4.7 stars and is highly requested. The combination of a modern finish with a rustic edge is hard to master, as the Carson collection achieves. It costs $1399 and comes with pillows in complimentary colours to give it a rounded finish.  
---
6. Jasper Large Corner Sofa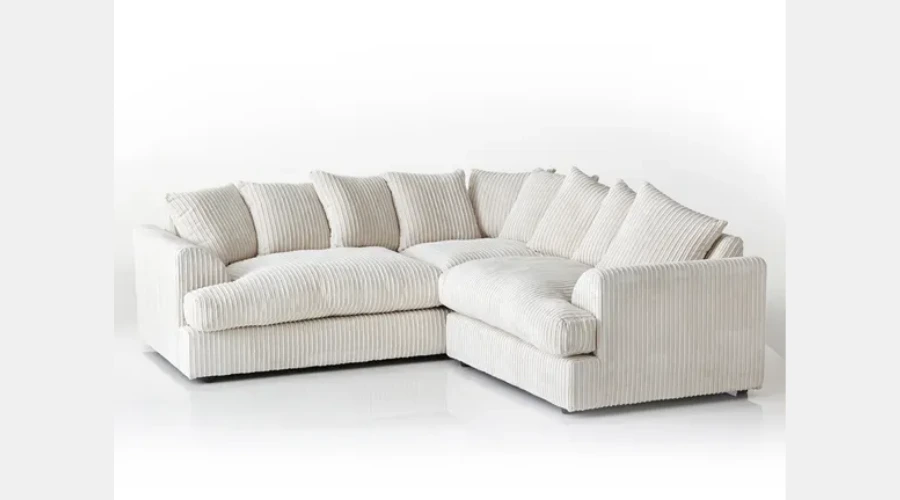 The Jasper model is the perfect fit for the cosy aesthetic of your living room. This corner sofa bed eases your tension and instantly puts you in a good mood. It is available in five different colours, which are cream, jumbo cord cream, jumbo cord chocolate, jumbo cord grey and jumbo cord black.
This small sofa bed comes with around eight pillows, adding volume to the comfortable look. The pattern and the stitching of the material of this sofa are nothing short of exquisite. It has an overall customer rating of 4.6 stars, making it a favourite. It binds well with all settings and is very welcoming to guests. It costs $999 and is entirely worth the price.
Also read- Top 5 Dunelm Cushions to add Colourful Vibe to your Living Room
Conclusion
Dunelm has the best quality sofa beds, which will compliment your living room and enhance the aesthetic. With hundreds of designs available, Dunelm is your go-to store for all your sofa needs. 
You can compare your options on Savewithnerds to select the best corner sofa bed for your home today!
FAQ's