If you thought colouring books were only limited to kids or children these days, then think again! With so many adult books now available in different designs and patterns, people are now drawing not only to release some stress but also to elevate their creative skills. Drawing in the colouring books is a very relaxing and creative task and you can now buy them WHSmith at pretty cheap prices. So, let your inner artist flow by adding a new passion or a pass time in your daily stressful life.
Choosing Colouring Tools and Supplies
1. Coloured Pencils
Coloured pencils are a versatile choice, allowing for precise colouring and layering. Look for a set with a wide range of colours for creative flexibility.
---
2. Markers
Markers offer vibrant and bold colours. Water-based markers are excellent for blending and creating gradients, while alcohol-based markers provide intense colours.
---
3. Gel Pens
Gel pens are ideal for adding intricate details and highlights to your colouring pages. They come in various colours and effects like glitter and metallic.
---
4. Watercolour Pencils
Watercolour pencils can be used dry for traditional colouring or wet with a brush to create watercolour effects.
---
5. Blending Tools
Blending tools like blending stumps or blending brushes help smoothen and blend colours, especially when using pencils.
---
6. Colouring Books
Choose colouring books with designs that match your preferred colouring tools. Some books are designed for specific tools like markers or coloured pencils.
---
7. Workspace
Set up a comfortable and well-lit workspace where you can work on your colouring projects without strain.
---
8. Colour Swatches
Create colour swatches to test and plan your colour combinations before applying them to your colouring book.
---
Colouring Techniques and Tips
1. Layering
Apply layers of colour to achieve depth and vibrancy. Start with very light strokes and then go for more darker shades.
---
2. Blending
Experiment with blending colours to create smooth transitions. Use blending tools like blending stumps, brushes, or colourless blending pencils.
---
3. Shading
Add shading to create dimension and highlights in your colouring. Understand light sources and how they affect objects in your design.
---
4. Burnishing
Apply firm pressure to your colouring tools to blend colours together and create a polished, glossy look.
---
5. Hatching and Cross-Hatching
Use fine lines, which are also known as hatching, or intersecting lines, known as cross-hatching, to add texture and shading to your colouring.
---
6. Colour Theory
Learn about colour theory to understand how colours work together. Explore various colour schemes like complementary or analogous.
---
7. Mindful Colouring
Colouring can be a meditative practice, so focus on the process and simply enjoy the calming effect it provides.
---
8. Reference Images
Use reference images or colour swatches to match real-life colours when colouring natural objects like flowers or animals.
---
9. White Space
You don't have to feel every space with colour. Embrace white space as much as possible for making a good balance and contrast.
---
10 Detail Work
Use colouring gel pens or fine-tip markers for drawing intricate details, outlines, and highlights on your colouring books.
---
Where to Buy Good Colouring Books?
Buying colouring books from WHSmith is a great choice because they offer a wide variety of high-quality colouring books to suit different interests and skill levels. They also provide easy access to colouring supplies, making it a convenient one-stop shop for all your colouring needs, ensuring a pleasant and enjoyable colouring experience for both beginners and experienced artists.
1. Pop Manga Mermaids and Other Sea Creatures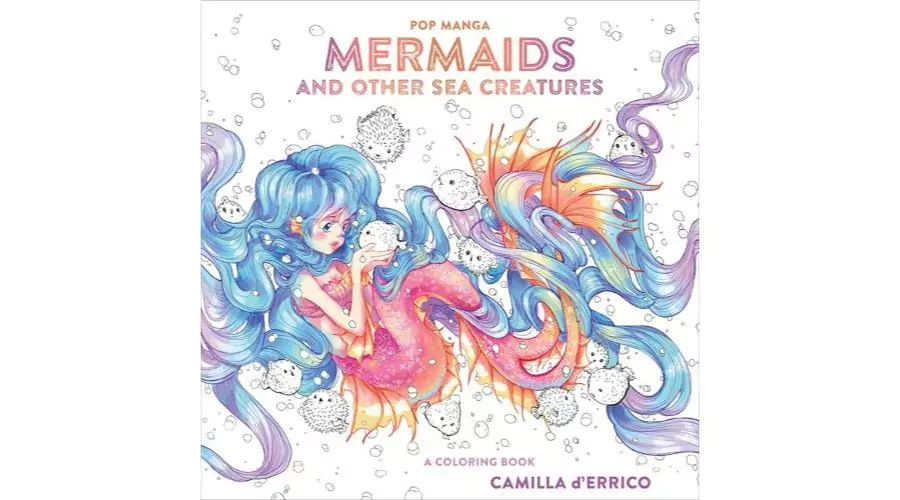 This Pop Manga colouring book is by the artist Camilla d'Errico and has black-and-white drawings of mermaids and other sea creatures. It's in her manga-inspired style. It has 70 pictures of characters from underwater stories, like mermaids and krakens. Some pages have patterns to colour. Available on WHSmith, this colouring book is only for £10.19.
---
2. Roald Dahl's Marvellous Colouring Book Adventure
Explore the world of Roald Dahl's beloved stories with this colouring book. It's filled with 45 detailed drawings of famous scenes like Willy Wonka's Chocolate Factory and Charlie's Golden Ticket. Both kids and adults can enjoy adding colours to make these scenes come alive. So, grab this one of the most amazing colouring books available on WHSmith only for £9.19.
---
3. Keep Calm and Colour Cat: Creative Calm for Cat Lovers
Find serenity in the art of colouring with this charming collection of cat-inspired patterns. Just like a graceful vase, a cat's tranquil presence can be a source of relaxation. Let your imagination flow and your stress melt away as you bring these illustrations to life with your favourite colours. Enjoy the soothing and creative journey that this one of the best colouring books offers.
---
4. World of Flowers: A Colouring Book and Floral Adventure
Explore Johanna Basford's new colouring book, filled with beautiful flowers from around the world and beyond. You'll find various flowers to colour, from water poppies in South Africa to the cosmos in Japan. The pages are smooth and untextured, making it easy to blend colours with coloured pencils or use pens without smudging. It's a fantastic canvas to showcase your creativity and talent!
---
5. Harry Potter Magical Creatures Colouring Book
This magical colouring book offers 80 pages filled with captivating colouring activities, and it also includes 16 pages featuring colourful illustrations and photographs related to the enchanting world of Harry Potter. You can get your hands on the paperback edition for just £10.11 available on WHSmith to buy. So, whether you are looking for colouring books for children or adults, this Harry Potter edition is clearly a great choice.
---
6. Pomegranate Vincent Van Gogh Colouring Book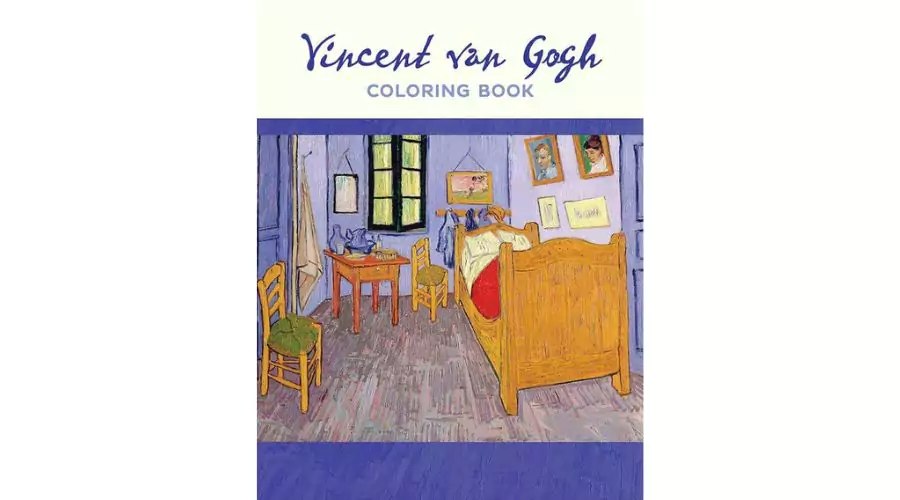 Vincent van Gogh, the famous painter, had a sense of humour. He once described himself as looking dusty with all his art supplies. In this colouring book, you can colour his paintings as you like. You can even create your own art on the last two pages, just like Van Gogh. So, purchase this amazing article from WHSmith for only a cost of £5 and let your inner artist come out and play.
---
Conclusion
In summary, colouring books are a wonderful way to relax, be creative, and have fun, no matter your age. There are colouring books for every interest, from intricate designs to popular themes. WHSmith is a great place to find these colouring books, offering a wide variety for everyone to enjoy. So, get your colouring tools and start your colourful adventure with WHSmith! For more information, visit Savewithnerds.
FAQs