Climbing shoes are the unsung heroes of every climber's journey. They provide the essential grip, precision, and support needed to conquer vertical challenges. At Millets, we understand the significance of quality climbing shoes, and we proudly present a diverse range that caters to climbers of all levels. Whether you're a rock climbing enthusiast or in search of top-notch Scarpa climbing shoes, we have the perfect fit for you. 
Rock Climbing Shoes: Unlocking Your Potential
Rock climbing demands shoes that offer superior traction and stability on rugged surfaces. Our collection of rock climbing shoes is designed to meet the rigorous requirements of vertical adventurers. With advanced rubber compounds, aggressive tread patterns, and precise edging capabilities, these shoes empower climbers to push their limits and scale new heights.
Scarpa Climbing Shoes: Unleashing Performance and Craftsmanship
Scarpa climbing shoes are renowned for their exceptional craftsmanship and cutting-edge technology. Engineered with precision, these shoes provide the perfect balance of sensitivity, durability, and fit. Whether you're bouldering, trad climbing, or sport climbing, Scarpa climbing shoes offer the performance and reliability you need to excel in your chosen discipline.
List of top 5 climbing shoes to buy from Millets
LA SportivaMen's Finale Climbing Shoes: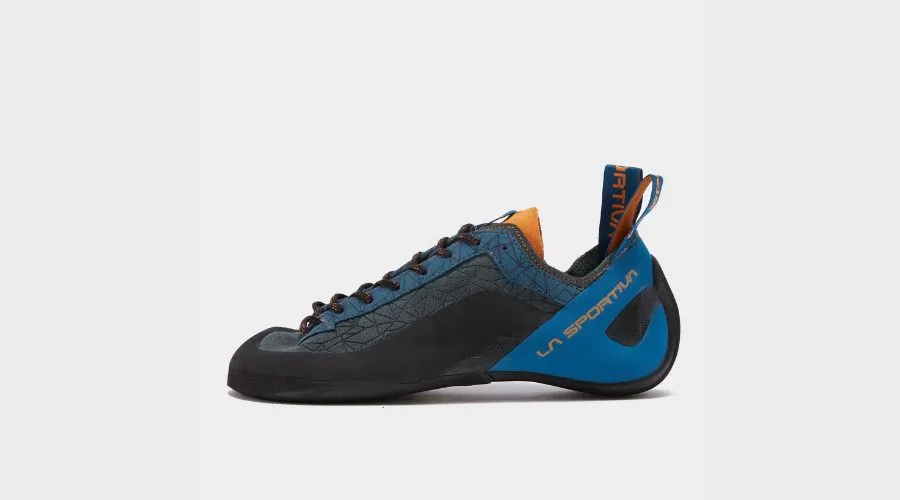 Introducing the Finale Climbing Shoe: Comfort, Sustainability, and Performance Redefined. Designed in Italy, this shoe combines unrivaled comfort, sustainable materials, and exceptional performance. With an improved heel design, recycled laces, and an eco-tanned upper, it offers style and functionality. The Vibram® XS Edge sole provides unbeatable grip and durability. Lightweight and flexible, it features a LaSpoFlex 1.1mm full midsole for support and sensitivity. Resolable and weighing just 240g, it empowers climbers to reach new heights with confidence. Elevate your climbing experience with the Finale Climbing Shoe.
---
  2. EB Prime Climbing Shoes
Experience the pinnacle of performance with the EBPrime Climbing Shoes. Designed for both cliffs and artificial walls, these highly durable shoes feature a microfiber upper for maximum flexibility and comfort. Equipped with two sturdy Velcro straps, they ensure a secure and personalized fit. Weighing only 410g, these vegan climbing shoes prioritize lightweight agility without compromising on strength. Available in a stylish blue and black color combination, the EBPrime Climbing Shoes are the ultimate choice for climbers seeking reliable and versatile footwear.
---
  3. Unparallel's Engage Lace UP Climbing Shoes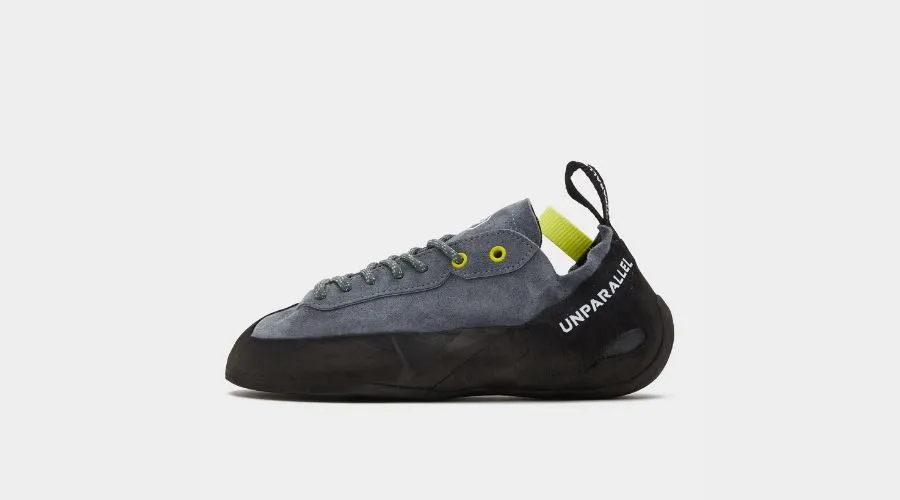 Conquer the toughest climbs with confidence in the Unparallel Engage Lace UP Climbing Shoes. Engineered for exceptional comfort, these shoes effortlessly conform to your foot, offering a personalized fit. Featuring a 4.2mm RH rubber sole and medium stiffness midsole, they deliver optimal grip and support on various surfaces. The unlined leather upper and moderate fit strike the perfect balance between breathability and performance. Crafted with US Leather insole and upper, along with a SOLO Suede tongue, these shoes prioritize durability and longevity. Equipped with a fast lacing system, they ensure quick and hassle-free adjustments. Weighing approximately 431g per pair, the Unparallel Engage Lace UP Climbing Shoes are your go-to choice for both beginner and seasoned climbers.
---
 4. OcunMen's Advancer QC Climbing Shoes
Experience the ultimate in comfort and performance with the Ocun Men's Advancer QC Climbing Shoes. These versatile shoes excel on various climbing terrains, from indoor walls to outdoor cliffs. The dual Velcro fastening ensures a secure fit, while the low, asymmetrical profile offers precise control. With CAT 1.5 rubber, a stiff midsole, and a durable microfiber upper, these shoes deliver optimal grip and durability. Suitable for narrow to normal feet, they are lightweight and vegan-friendly. Elevate your climbing with the Ocun Men's Advancer QC Climbing Shoes.
---
5. EVOLV Men's Defy Climbing Shoe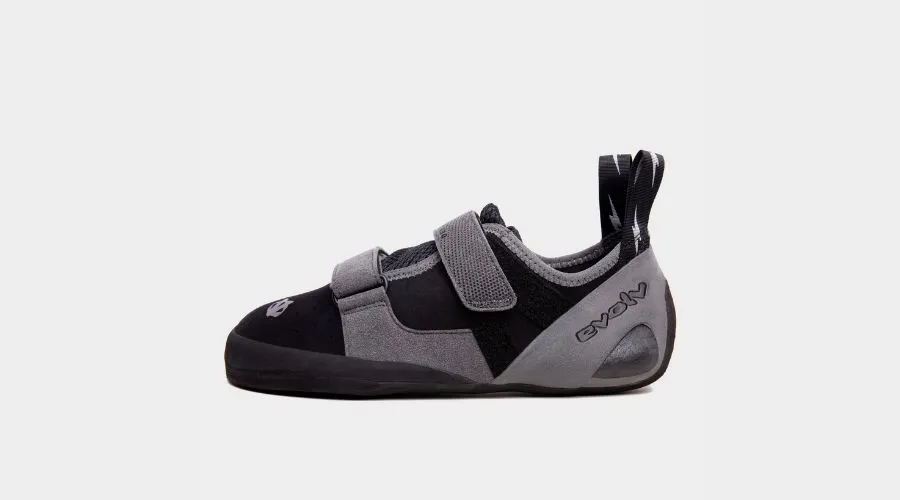 Explore new climbing heights with the EVOLV Men's Defy Climbing Shoe. Perfect for beginners, these shoes prioritize comfort, stability, and sensitivity on different surfaces. The hook and loop closure ensures a secure fit, while the vegan-friendly upper and split tongue offer durability and convenience. With a full-length midsole and innovative VTR technology, these shoes provide support and minimize pressure points. The TRAX SAS rubber delivers superior grip. Elevate your climbing experience with confidence in the EVOLV Men's Defy Climbing Shoe.
---
Choosing the right climbing shoes: factors to consider
When selecting climbing shoes, it's crucial to consider several factors to ensure the perfect fit and performance. Factors such as shoe type, fit, closure system, and intended use play a vital role. At Millets, our knowledgeable staff can assist you in finding the ideal climbing shoes based on your climbing goals, foot shape, and personal preferences.
---
Conclusion
Allow Millets to elevate your climbing experience with these exceptional range of high-performance climbing shoes. As a leading outdoor retailer, we carefully curate a collection that includes top picks for rock climbing and Scarpa climbing shoes, ensuring the perfect combination of style and functionality. Step into a world of confidence, traction, and precision with our premium selection. Explore the range today on Millets and embark on your next climbing adventure with unmatched grip and comfort. For more information, visit Savewithnerds.
FAQs