Centerfire pistols are highly versatile and popular firearms that offer accuracy, power, and reliability. As a leading retailer of outdoor gear and firearms, Cabela's provides a wide range of centerfire pistols to cater to the needs of both experienced shooters and beginners.
Advantages of Centerfire Pistols:
Power and Versatility: Centerfire pistols are renowned for their increased power and a wider variety of available cartridges, offering shooters flexibility in terms of ammunition selection.
Reliability and Durability: Centerfire pistols are known for their robust construction, ensuring consistent performance and extended lifespan.
Enhanced Accuracy: The centerfire ignition system and overall design of these pistols contribute to improved accuracy and precision, making them ideal for centerfire target match shooting and self-defence.
Here is a list of the top 5 Centerfire Pistols on Cabela's 
1. Glock 19x Semi-Auto Pistol with Coyote Finish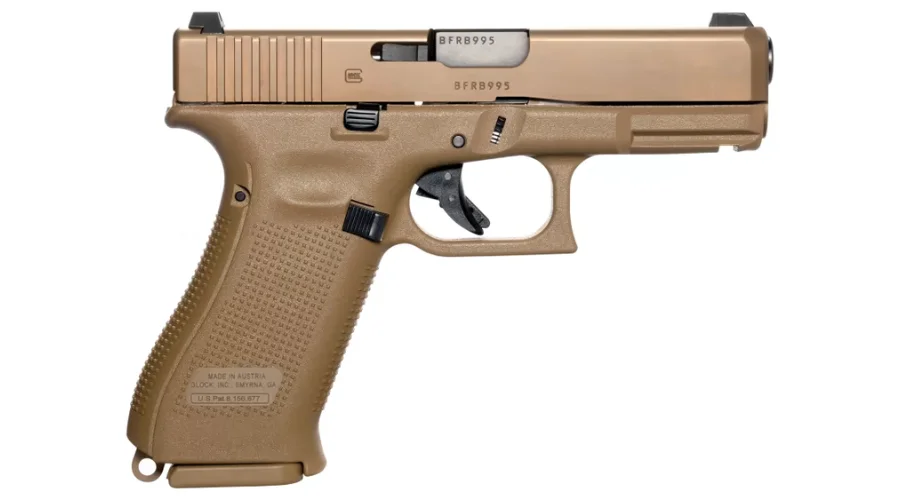 The Glock 19x Semi-Auto Pistol with Coyote Finish is a remarkable firearm that combines the proven reliability of Glock pistols with a unique and attractive design. This centerfire pistol is highly regarded for its exceptional performance, durability, and versatility, making it a popular choice among military, law enforcement agencies, and civilian shooters alike.
The Glock 19x is a compact handgun that represents a fusion of the Glock 17 and Glock 19 models. It retains the full-size Glock 17 frame with the compact Glock 19 slide, offering a balanced combination of a longer grip and a shorter barrel length. This design facilitates better control, increased magazine capacity, and improved versatility, making it suitable for a wide range of applications.
---
2. Ruger Security-380 Semi-Auto Pistol
The Ruger Security-380 Semi-Auto Pistol is a reliable centerfire pistol that excels in personal defence scenarios. Its compact size, centerfire chambering, and intuitive features make it an ideal choice for those seeking a concealed-carry firearm. 
The Ruger Security-380's user-friendly ergonomics, enhanced sight system, and manageable recoil further contribute to its shooting ability and overall effectiveness. With Ruger's reputation for durability and customer support, owners of the Security-380 can have confidence in their choice of a dependable firearm.
---
3. Sig Sauer P365-XL Comp Rose Semi-Auto Pistol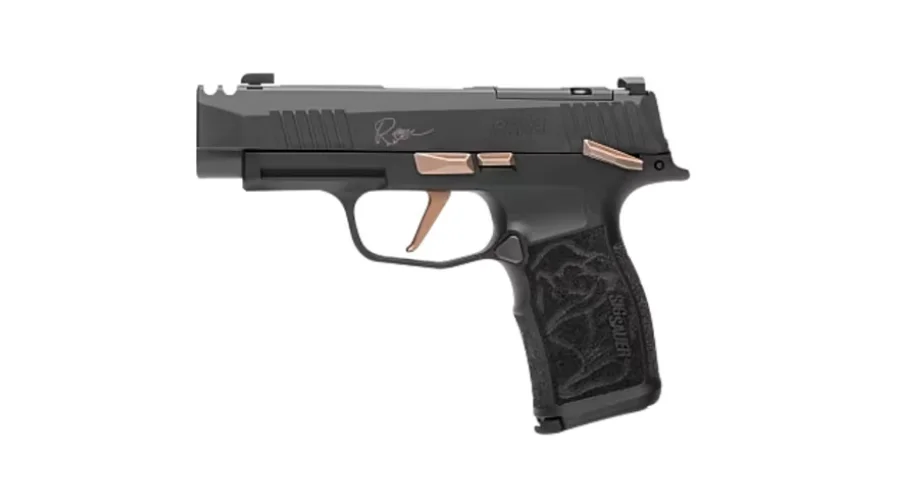 The P365-XL Comp Rose is designed with an emphasis on ergonomics and compactness. It features a sleek and slim profile, making it comfortable to carry and handle. The pistol boasts a 3.7-inch barrel, contributing to its compact dimensions without compromising on accuracy. 
The P365-XL Comp Rose comes with a factory-installed optics-ready slide, allowing users to easily mount a red dot sight for rapid target acquisition and enhanced accuracy. This feature makes it an ideal choice for both competitive shooting and personal defence scenarios.
---
4. Beretta APX-A1 Full-Size Optics Ready Pistol – 17+1
The Beretta APX-A1 exhibits a sleek and modern design that emphasizes ergonomics and user comfort. The pistol features a polymer frame that enhances its durability while keeping its weight manageable. 
The grip design is customizable, with interchangeable backstraps to accommodate different hand sizes and preferences. This ensures a secure and comfortable hold, enabling better control and reducing recoil for improved accuracy.
One of the standout features of the Beretta APX-A1 is its optics-ready capability. This pistol comes equipped with a slide cutout specifically designed to accommodate various red dot sights or reflex sights. This allows shooters to easily attach their preferred optics, enhancing target acquisition and precision.
---
5. Canik TP9SFX Semi-Auto Pistol with Full Accessory Pack
The Canik TP9SFX boasts a robust design and construction, ensuring durability and longevity. The pistol features a polymer frame that provides lightweight manoeuvrability without compromising strength. The frame's ergonomic design offers a comfortable grip and allows for improved handling and control, making it suitable for extended shooting sessions.
The TP9SFX has a striker-fired action, delivering a consistent trigger pull and enhanced reliability. Its single-action trigger system promotes rapid and precise firing, enabling shooters to maintain accuracy and follow-up shots. Additionally, the pistol incorporates a reversible magazine release and an ambidextrous slide stop, accommodating both left-handed and right-handed users.
---
Conclusion
Centerfire pistols are popular choices for concealed carry and home defence due to their reliability, power, and compact size. Shooters interested in recreational shooting or competitive shooting events can find centerfire pistols with features optimized for accuracy and fast target acquisition. For more information, visit SavewithNerds.
FAQs