When it comes to pursuing the perfect fishing experience, selecting the right equipment is crucial. Among the essential tools for any angler, a high-quality casting rod stands out as a key component. At Bass Pro, renowned for its extensive range of fishing gear, one can find a wide array of casting rods designed to meet the needs of every angler.
Features and benefits of casting rods at Bass Pro
1. Material and Construction:
Graphite Casting Rods: Bass Pro provides a variety of casting rods constructed from high-quality graphite. These rods offer excellent sensitivity, responsiveness, and lightweight design, enabling anglers to feel even the faintest bites.
Fiberglass Casting Rods: For anglers seeking extra durability and strength, Bass Pro offers casting rods made from fiberglass. These rods are ideal for heavy cover situations and targeting larger fish species.
---
2. Length, Power, and Action:
Length: Bass Pro stocks casting rods in a range of lengths, from shorter models for increased accuracy and maneuverability to longer rods for improved casting distance and leverage while fighting fish.
Power: Casting rods are available in different power ratings, ranging from ultra-light to extra-heavy. Anglers can choose the power that suits their fishing style and target species.
Action: The action of a casting rod refers to the point on the rod where it flexes when pressure is applied. Bass Pro offers various actions, including fast, medium, and slow, each providing different benefits in terms of sensitivity, casting distance, and hook-setting power.
Here is a list of best casting rods on BassPro that you must have to try:
1. Ugly Stik Striper Casting Rod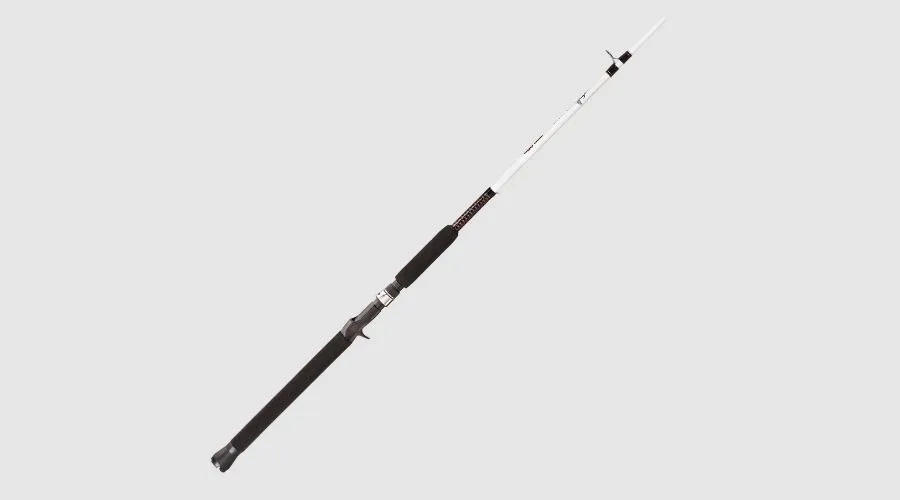 The Ugly Stik Striper Casting Rod is specially designed to handle the demands of saltwater fishing, particularly targeting striped bass. However, its versatility also makes it suitable for other species and various fishing techniques. Whether you are casting heavy lures into deep water or engaging in light tackle finesse fishing, this rod can adapt to a wide range of situations.
One of the key features of the Ugly Stik Striper Casting Rod is its construction. It is crafted using a combination of graphite and fiberglass, resulting in a strong and resilient blank. The graphite provides stiffness and sensitivity, allowing anglers to feel even the subtlest of bites, while the fiberglass adds durability and toughness, ensuring the rod can handle the stress of battling powerful fish.
---
2. Duckett Fishing Walleye Series Casting Rod
The Duckett Fishing Walleye Series Casting Rod is crafted with a strong and lightweight graphite blank. This material provides the perfect balance of strength and sensitivity required for targeting walleye. The rod's blank is designed to be both powerful and responsive, ensuring optimal control and accuracy during casting and retrieving.
The casting rod features a comfortable and ergonomic handle that enhances angler comfort and control. The handle is constructed with premium cork or EVA foam, offering a secure grip even in wet conditions. The well-designed handle reduces fatigue during long fishing sessions, allowing anglers to stay focused and improve their casting accuracy.
---
3. Shimano Zodias Casting Rod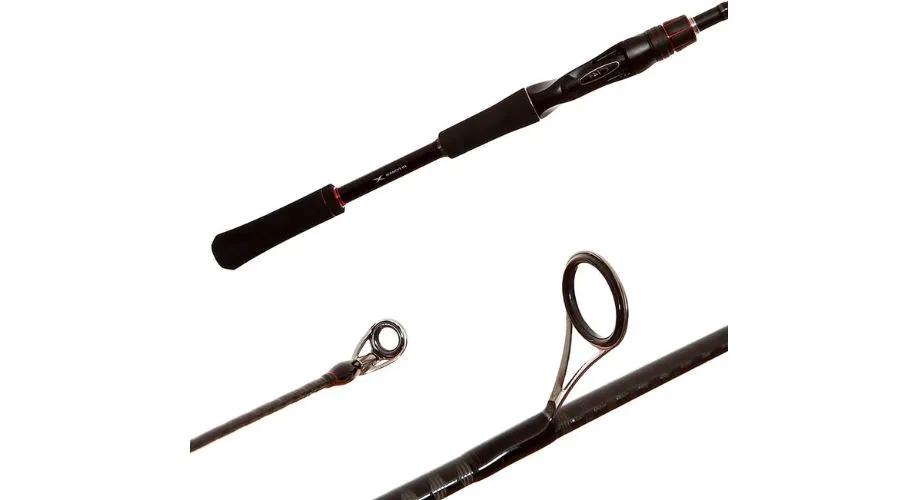 The Shimano Zodias Casting Rod boasts an exceptional design that combines strength, sensitivity, and lightweight construction. Each rod is meticulously crafted using advanced materials and techniques to provide anglers with the perfect balance between power and finesse.
The rod blank is constructed from high-quality carbon fiber, ensuring optimum strength and responsiveness. This design feature enables the rod to transmit subtle vibrations from the lure to the angler's hand, allowing for enhanced sensitivity and increased strike detection.
One of the primary attributes that sets the Shimano Zodias Casting Rod apart from its competitors is its exceptional casting performance. The rod's length and action are specifically designed to optimize the casting process, allowing anglers to achieve greater distance and accuracy with each cast.
---
4. Douglas XMatrix Casting Rod
One of the key features that sets the Douglas XMatrix Casting Rod apart is its outstanding precision and accuracy. The rod is specifically engineered to facilitate accurate casting over long distances, allowing anglers to reach their desired fishing spots effortlessly. The balanced taper design enhances the rod's sensitivity and casting performance, enabling anglers to make precise presentations and achieve optimal lure control.
The Douglas XMatrix Casting Rod excels in versatility, making it suitable for a wide range of fishing techniques and target species. Whether you're casting lightweight finesse lures or heavy jigs, this rod provides the necessary backbone and sensitivity for various applications. Its fast action and optimal power make it ideal for techniques such as flipping, pitching, and working topwater lures with ease.
---
5. St. Croix Legend Xtreme Casting Rod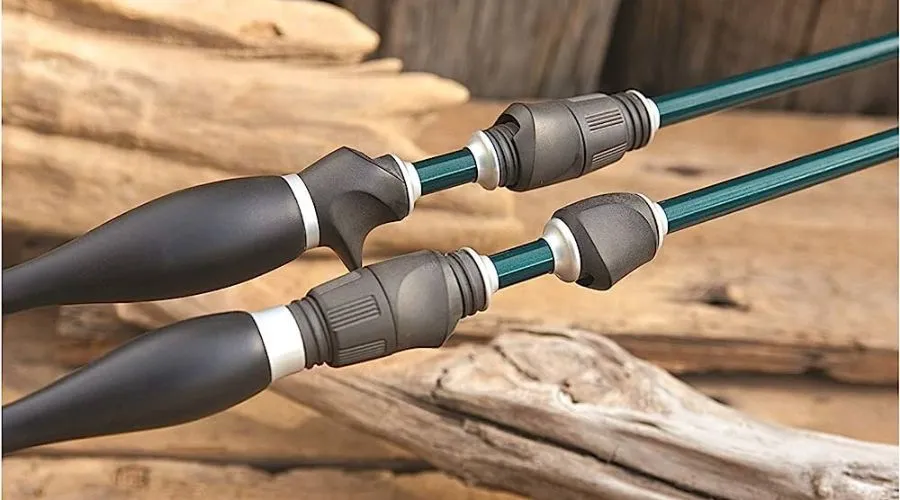 Casting rods are renowned for their ability to provide precision in casting and control over the lure or bait. The St. Croix Legend Xtreme Casting Rod excels in this regard, offering unmatched sensitivity and responsiveness. Each movement of the lure is conveyed through the rod to the angler's hands with exceptional clarity, allowing for precise manipulation and instant detection of strikes. Whether fishing for bass, trout, or any other species, this rod enables anglers to feel the subtlest movements and react swiftly, resulting in more successful hooksets.
The guide system of the St. Croix Legend Xtreme Casting Rod is a testament to the brand's commitment to innovation. It features Fuji's renowned Torzite guides, which are incredibly lightweight and boast an unmatched level of hardness. These guides minimize friction, facilitating longer and more accurate casts. Moreover, their tangle-free design ensures a seamless line flow, reducing the chances of line breakage or tangles that could spoil an otherwise perfect fishing experience.
---
Conclusion
In conclusion, A casting rod is a type of fishing rod designed for baitcasting reels. It is characterized by its ability to accurately cast lures and handle heavier lines and baits compared to spinning rods. These rods are versatile, suitable for various fishing techniques, and offer excellent sensitivity and power. For more information, visit BassPro and the official website of Savewithnerds.
FAQ's