We all know that looking good all the time can take a lot of work. If you were born into the male species, you probably have to fight every day to keep unwanted body hair under control. Several useful tools will help you keep a sharp look all year long without taking up all of your time in the bathroom. Whether you're looking for a flexible travel styler, a reliable all-rounder, or a precision trimmer to get to that one spot, you can be sure that there is a tool for it. Here are the best body groomers for men to add to your collection.
8 Best Body Groomers for Men
Braun Multi-Grooming Kit MGK3020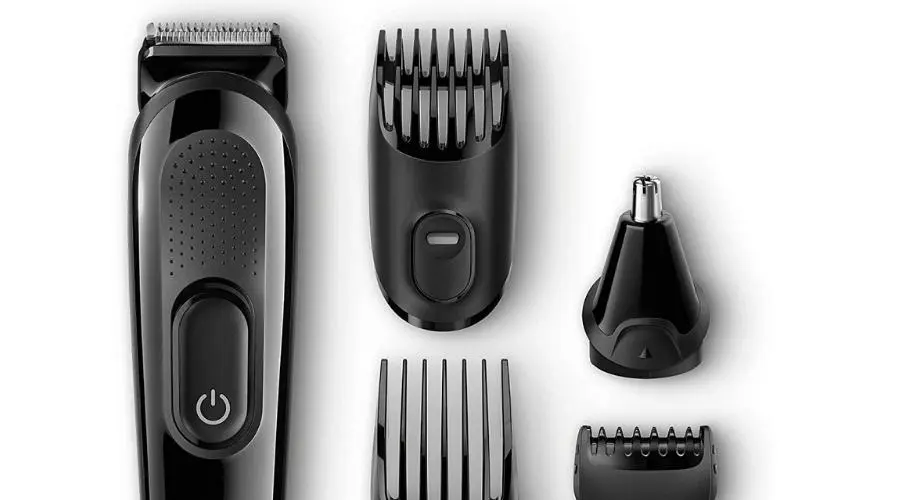 The Braun Multi-Grooming Kit is a great way to get a wide range of grooming tools for a low price. You can easily change your look at home with four different combs and 13 precise length settings from 0.5 to 21 mm. The stainless steel blades on Braun trimmers were made to last a lifetime of perfect cuts without getting dull. One complete charge cycle of ten hours will give you 40 minutes of smooth, powerful haircutting.
---
Philips MG7710 Series 7000 MultiGroom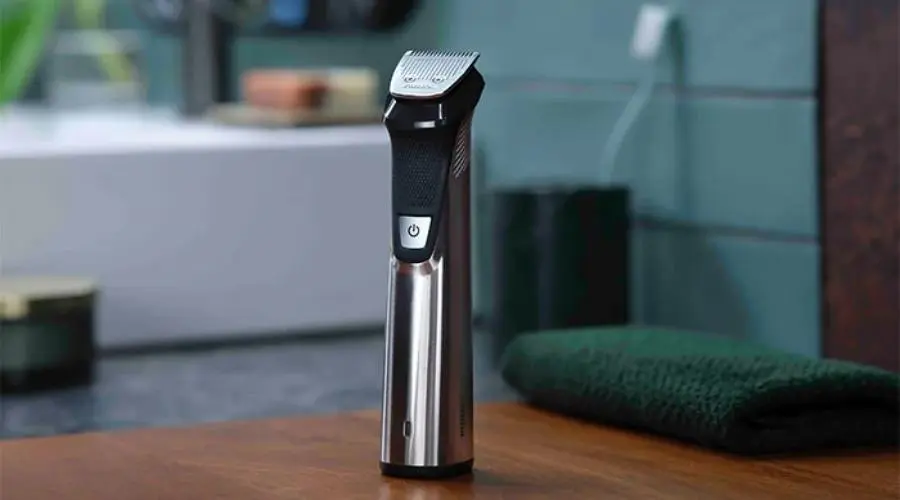 Not all body trimmers are the same, but the Philips MG7710 MultiGroom Series might be a nice addition to your daily routine. The tool is made of stainless steel and has a metal handle. It takes one hour to charge, and the trimmer can be used for about 120 minutes. You only have to wait 5 minutes for the quick charge if you are in a hurry. Use it on your beard, stubble, and other parts of your body. You can also use it to trim the hairs in your nose and ears. A cleaning brush, a two-pin adapter, and a travel pouch are all useful add-ons. This groomer is one of the best body groomers for men.
---
Gillette Fusion ProGlide Styler
The Gillette Fusion ProGlide is one of the smallest tools on the market. Not only is it great for traveling, but it also does a precise trim in places that other groomers can't reach. The ProGlide Styler has the most advanced blades that Braun makes, so it can get as close to your skin as possible without hurting it. The slim shape of the styler makes it easy to move around and make clean lines wherever you use it.
---
Remington PG525 Grooming Kit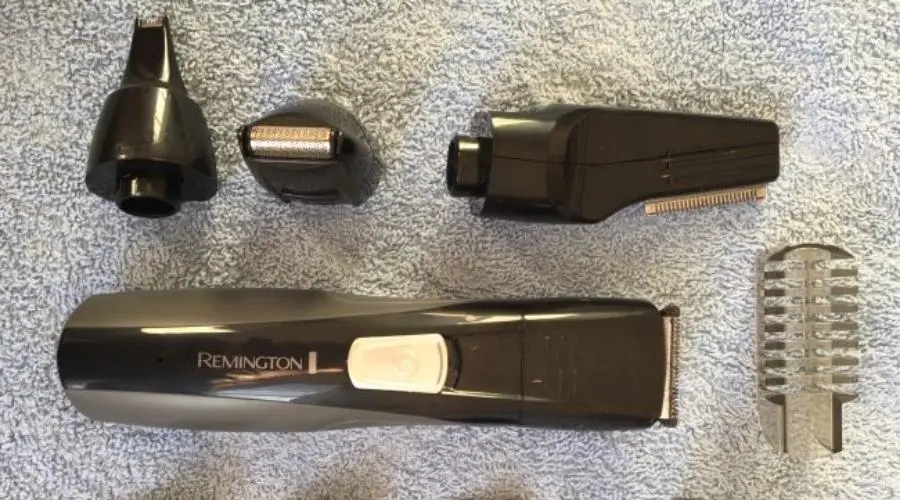 The Remington PG525 is the long-distance runner among men's grooming tools because it can run for 70 minutes without a cord. The grooming kit comes with eight attachments, one of which is a vertical body hair trimmer. Remington has put in self-sharpening blades made of surgical steel, which will make your skin feel as smooth as a baby's bottom and last for a long time.
---
Philips Norelco Series 7100 Body Groom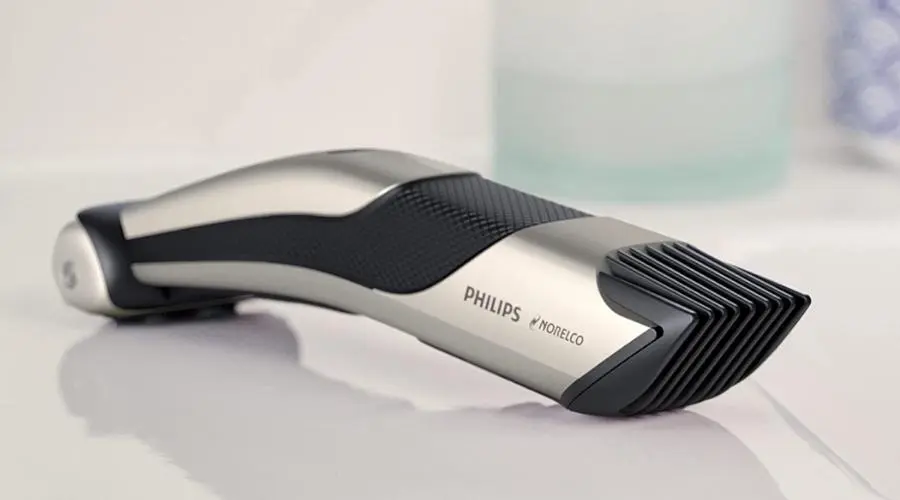 The Philips Norelco Bodygroom Series 7100 is a smart little tool that can do a lot of things. This high-performance trimmer has rounded blades and a 3D head that follows the shape of your body to keep your skin from getting irritated. Because of its sleek and flexible design, you can use it to shave all parts of your body without having to change the shaver head. Whether you like to shave wet in the shower or quickly dry, the Philips Norelco will work for you. This is one of the best body groomers for men to try in 2023.
---
The Ultimate Pro Back Shaver is a Groomer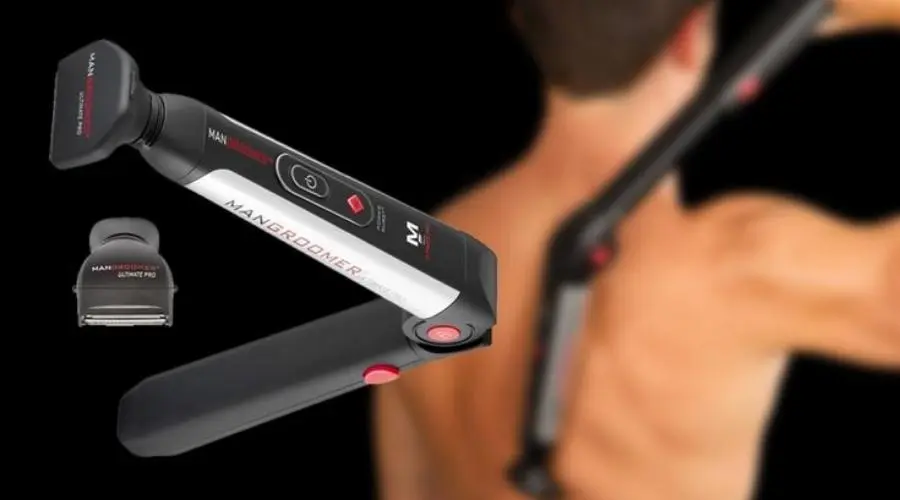 The Mangroomer Ultimate Pro Back Shaver was made to fit the shape of your back perfectly. The shock-absorbing, multi-functional flex necks on the shaver heads make sure that the blades always make good contact with the skin. The Mangroomer Ultimate Pro also comes with two attachments that can be switched out and a power burst button for hair that is especially hard to cut.
---
JTrim Ultimate Pro-Groomer
If you care about how loud your groomer is, the Trim Ultimate Pro-Groomer might be for you. Its quiet design and lack of vibration will give you the smooth and quiet trimming experience you want. The JTrim Ultimate Pro-Groomer can be bought as a kit that includes tools for your body, beard, hair, eyebrows, ears, nose, and bikini zone. It also has a stand for charging, which gives you a stylish way to store your groomer's attachments.
---
Remington Shortcut Pro HC4250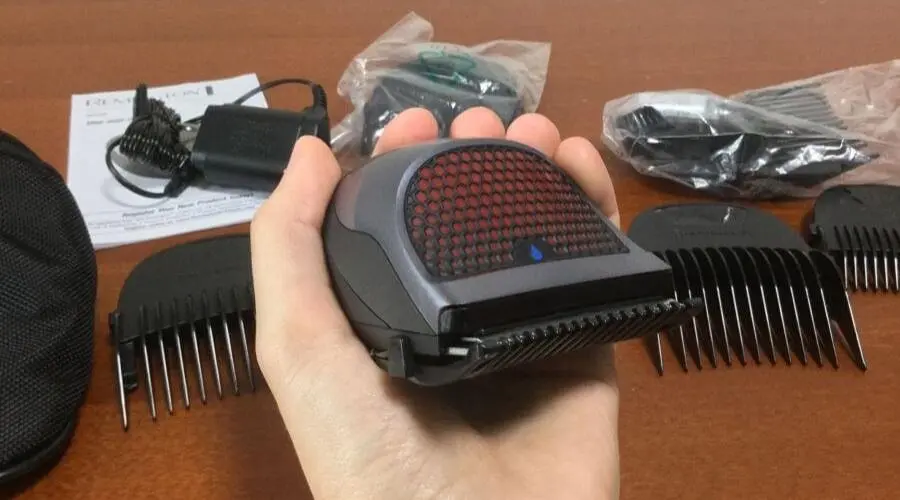 If other home hair trimmers haven't been able to handle your entire head of hair, the Remington Shortcut Pro will give you hope. Its stainless steel blades can cut through even the thickest hair, and the extra-wide, curved blade follows the shape of your head to cover more hair and prevent pulling and snagging. When fully charged, the Shortcut Pro can be used cordlessly for 40 minutes. However, if you need to remember to plug it in, you can still use it with the cord. The 13-piece grooming kit also has adjustable combs, cleaning brushes, a travel pouch, and blade oil. One of the best body groomers for men.
---
Conclusion
These are some of the best body groomers for men to have in their wardrobes. For more information, we recommend you visit the official website of Savewithnerds. 
FAQ's
Image source