A good mattress is an important asset in anyone's house. Investing in a good mattress can change your health. These days, people with spine issues or any back-related problems make it a point to get the best mattress. Others feel it's okay to sleep on anything and everything, but it is one of the biggest mistakes one can make. 
Your bed is one place you spend most of the time at. A good mattress can improve your sleep, help you wake up fresh, and help prevent back or neck aches.
Dunelm, a British home furnishings group, provides a variety of mattresses. Everyone must make it a point to get a good mattress. Dunelm is no ordinary group, as it also takes steps to conserve the environment. The company has a unique option that allows the buyers to return the old mattress and get compensated for it. The group has partnered with the British Heart Foundation and believes in taking steps toward sustainability.
List of the best double mattress by Dunelm
Here is a list suggesting some of the best double mattresses from Dunelm.
1. Silentnight S Geltex 1000 Pocket Sprung Mattress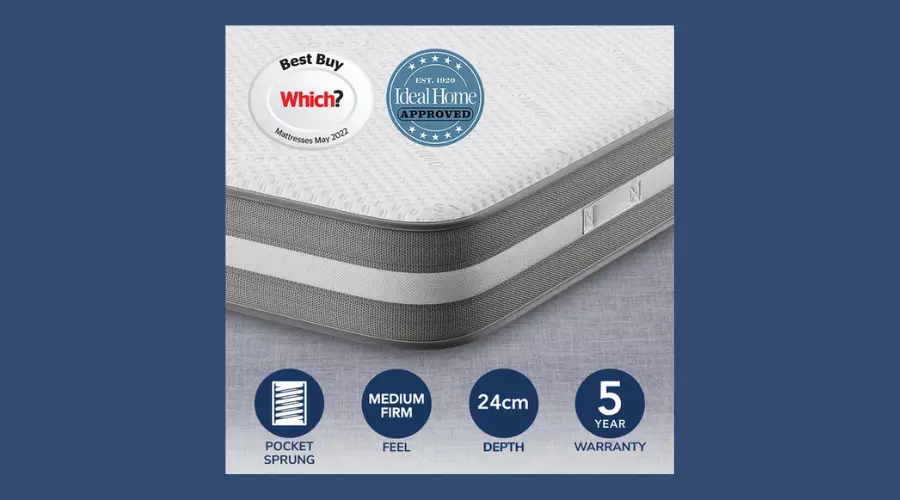 The pocket spring mattress is one of the newest mattresses from Dunelm. It is specifically designed for people who sleep on their backs or sides. It is suitable for twisters and turners, which makes it a great option for children too. It has a Geltex layer,  creates a bounce-back sensation, and has 1000 pocket springs. 
All this makes it the perfect medium-support mattress. It provides a superior spine alignment that allows the users to sleep well. The mattress is available in different sizes and dimensions. It is by far the best double mattress available.
---
Also read : Make your Driving better with the Best GPS For Car
---
2. Matrah Orthopedic Mattress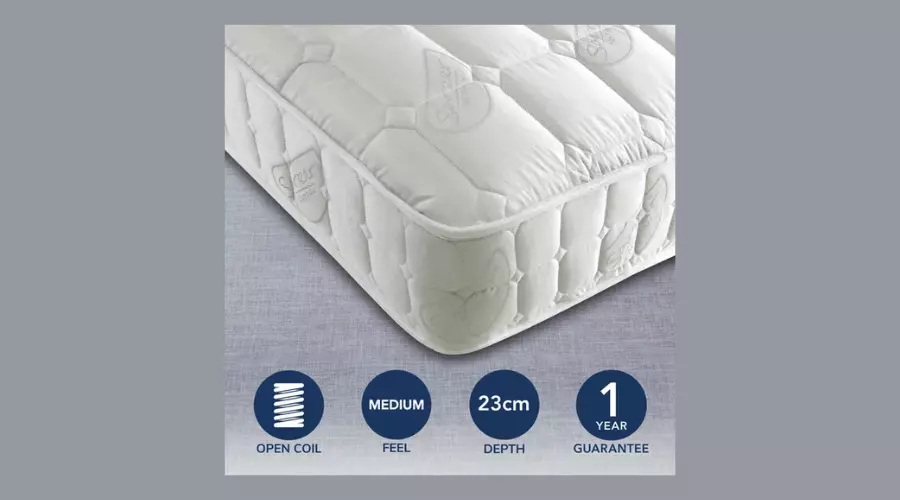 This is specially made for people dealing with some orthopedic issues. It has open coils and hypo-allergic fillings. It provides great orthopedic support and is highly recommended for restful nights. 
It is approved by the National Bed Federation (NBF) and is one of the highest-rated mattresses on Dunelm. It is available in various sizes and is one of the best double mattresses. The product also comes with a guarantee of one year. 
---
3. Egyptian Cotton Medium Firm Orthopaedic Memory Foam Mattress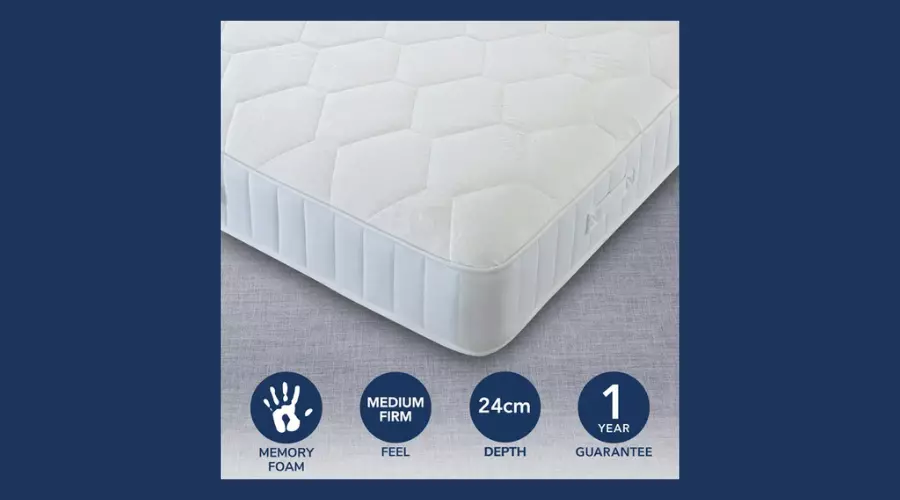 The Egyptian Cotton Medium Firm Orthopaedic Memory Foam Mattress is suitable for several people. Apart from being the best choice for people with orthopedic issues, it is highly recommended for people with sensitive skin. It helps to maintain good posture as the mattress provides great support to the neck, spine, and shoulders. 
The mattress is easy to handle and has a memory foam top. There is a 6g rod edge for extra support. It is purely made of Egyptian cotton, and the cotton is known to be best suited for skin. The mattress offers a unique blend of comfort and care. Such mattresses allow you to get a good night's sleep as they help the body relax and provide a gentle surface for the skin. The Egyptian cotton mattress is one of the best double mattresses available at Dunelm. 
---
4. Jay-Be Benchmark S3 Medium Memory Fibre Sprung Mattress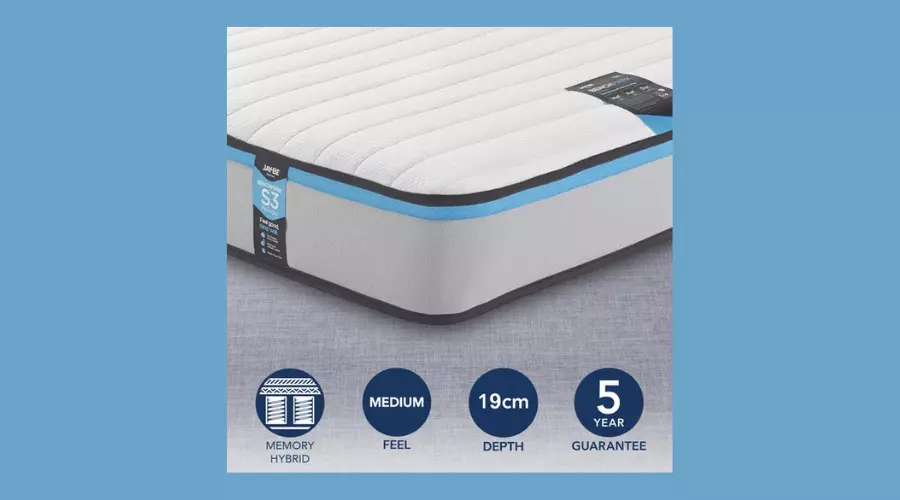 Jay-Be Benchmark S3 is a memory foam hybrid mattress with breathable comfort layering. It is one of the highest-rated products from Dunelm. It comes in several sizes and with a 5-year guarantee. The mattress is 100% foam free and has no harmful chemical emissions. The mattress possesses evenly distributed support. It is also temperature regulating and has the best composition. Deep springs prevent exerting pressure on specific body parts and allow the body to relax and get a good night's sleep.
It makes a great double bed mattress and is worth investing in.
5. Poketo Medium Firm 2000 Cool Blue Mattress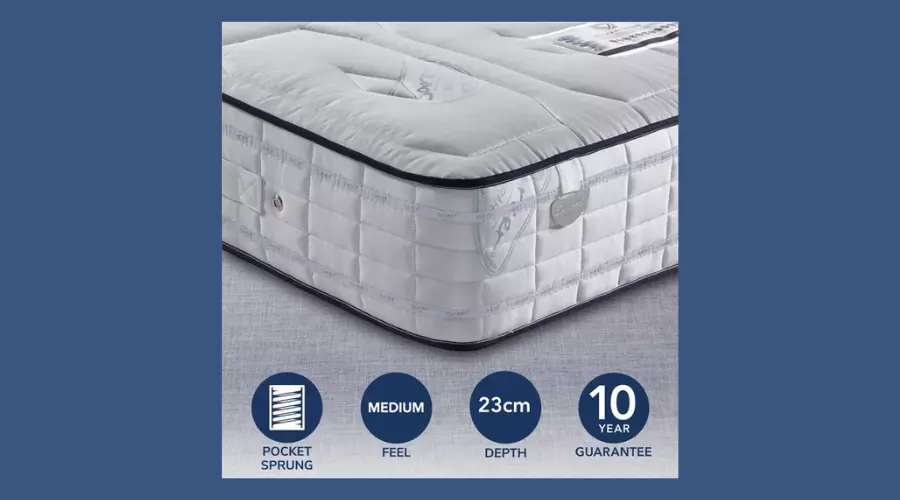 The mattress comes with a 10 years guarantee and allows the body to relieve any ache or pain. It is a perfect option for allergy sufferers, as it has an additional hypoallergenic layer.
Superior air vents allow the mattress to regulate the temperature, making it more comfortable for a good sleep. Customers have loved the hand-tufted finish of the mattress, as this makes it easy to handle. This mattress is one of the best small double mattresses. 
---
6. Silentnight Medium 2000 Pocket Luxury Mattress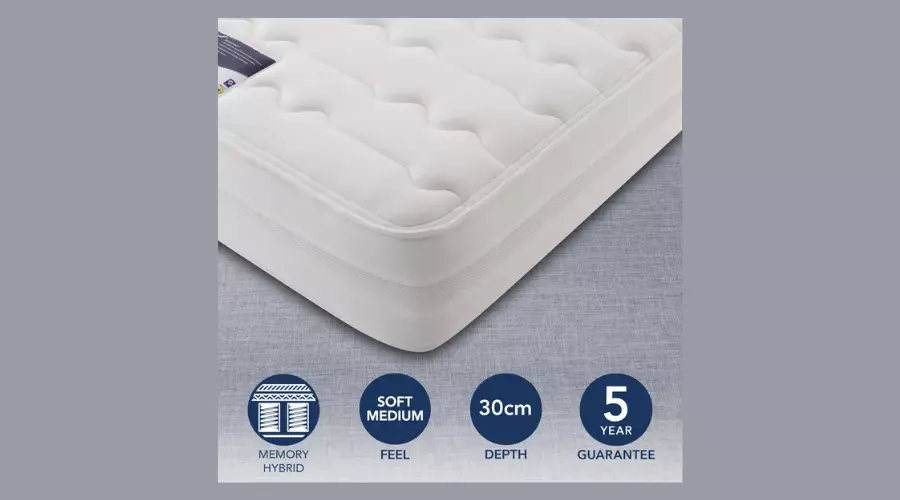 The advanced micropocket spring system mattress possesses great comfort and allows the body's pains and aches to be relieved. Edge to Edge support makes it a more spacious mattress. The mattress is available in multiple sizes; choose the one that suits you. Individually responsive springs allow the pressure to spread evenly. 
It has a refreshing feel due to the Eco comforting fiber. It is a luxurious, soft-knit product that serves as the best double bed mattress. 
---
Conclusion
Dunelm has a variety of mattresses available in different sizes and from different brands. It is the best place to pick the right mattress and enjoy your sleep. Everyone deserves comfortable bedding, and good sleep is a must to stay healthy. Do check out the above-listed best Mattresses available at Savewithnerds. The platform has the best single-bed mattress and some of the best double bed mattresses.
FAQ's