The Internet is a dynamic space that has a lot to offer. It's a powerful tool that helps us navigate today's digital life. Without it, we might just fall behind the rest of the world, making it necessary for us to stay connected to the internet. But what's more important is that we do it safely. It is important for you to protect your personal data and activities from entities and individuals who might pose a cyber threat to you. This is where the best Android VPN enters.
If you are an Android user, you can protect yourself with a good-quality VPN. A VPN, essentially, encrypts your internet connection and hides your IP address, making it difficult for cybercriminals to track your activities on the internet. However, with so many VPNs available in the market, it can be challenging to choose the best one. In this blog, we will discuss the best Android VPN, Surfshark VPN, and why it is a great choice for Android users. But before that, let's see what are some main things you should look out for in the best Android VPN.
Top 7 things to look out for in the best Android VPN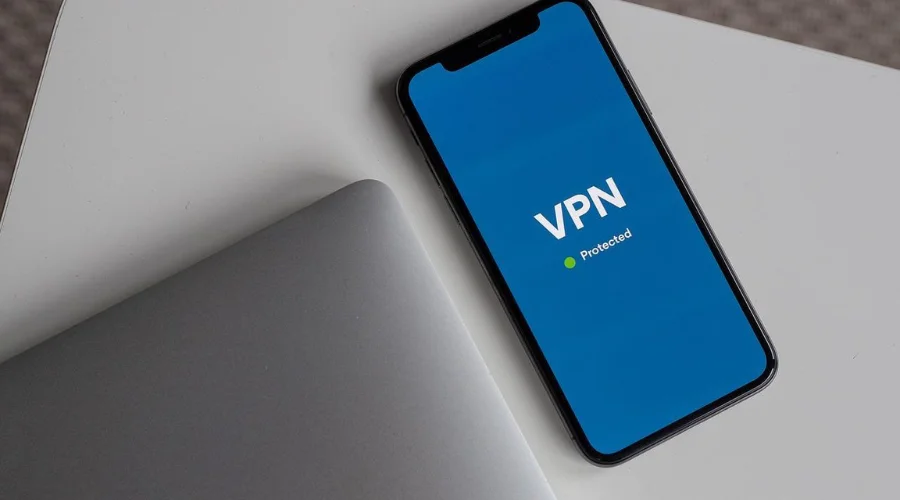 When selecting the best Android VPN for your devices, there are some important factors that you should consider. These factors are:
1. Fast and reliable connection
We need instant results when it comes to online activities, especially when we are downloading or streaming large files. Always look for a fast Android VPN that provides a reliable connection. This will enhance your online experience noticeably.
---
2. User-friendly interface
A VPN with a user-friendly interface makes it easier to navigate and use, even if you are not tech-savvy. The best Android VPN should have an easy-to-use interface that simplifies the process of selecting servers and setting up the VPN on your device.
---
3. Strong encryption
In order to protect you well online, the best Android VPN will provide you with strong encryption. The best VPNs use AES-256 encryption, which is virtually impossible to crack. A good-quality VPN will also offer you additional security features, like a kill switch or DNS leak protection, that will enhance your security.
---
4. No logs policy
A no-logs policy means that the VPN provider doesn't keep any records of your online activity or personal data. This is important to protect your privacy, as it ensures that your online activity remains confidential, no matter what.
---
5. Wide server coverage
The best Android VPN will come with wide-server coverage, allowing you to connect to servers in multiple locations around the world. This is important for accessing geo-restricted content that you might otherwise be unable to access. This also ensures that you have a stable connection.
---
6. Multi-device support
The best Android VPN should be able to support multiple devices. People who use several devices, such as smartphones, tablets, and laptops, will find this an affordable option. A VPN with multi-device support allows you to protect all your devices with a single subscription.
---
7 Customer support
The best Android VPN should offer excellent customer support so that if you come across any issues related to your VPN, you can get the assistance you need. This feature is important, especially for those who don't have the skills to troubleshoot their VPN issues.
---
How does Surfshark VPN meet all your needs?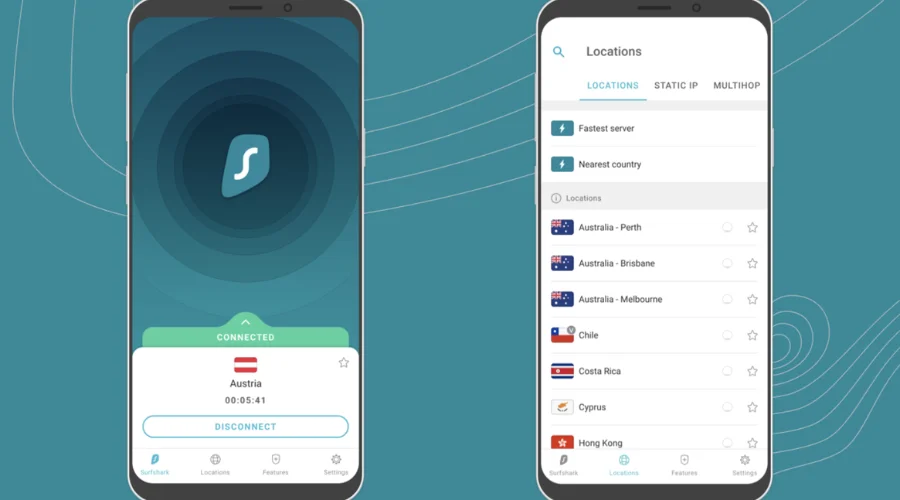 Surfshark VPN is undoubtedly one of the best Android VPNs for users. It ticks all the boxes when it comes to the features we have mentioned above, including fast and reliable connection speeds, a user-friendly interface, strong security features, a no-logs policy, wide server coverage, multi-device support, and excellent customer support.
Moreover, Surfshark VPN is affordable, making it accessible to users with a limited budget. With a 30-day money-back guarantee, you can try it risk-free and get your money back if you're not satisfied. Additionally, Surfshark VPN has a wide server network of over 3,000 servers in 60+ countries, which ensures that you can always find a server that works best for you. With Surfshark VPN, you can enjoy unrestricted access to your favourite content, whether it's geo-restricted or censored. 
How to set up the Surfshark VPN for Android
Setting up Surfshark VPN on your Android device is easy and can be done in just a few simple steps. Here's how to set up Surfshark VPN for Android:
Step 1: Sign up for Surfshark VPN
You can do this by visiting the Surfshark VPN website and selecting the pricing plan that works best for you. 
Step 2: Download & install the Surfshark VPN app
Once you have signed up, download the Surfshark VPN app from the Google Play Store and install it. The free app is compatible with all Android devices running on Android 5.0 and above.
Step 3: Launch the app to log in
Launch the Surfshark VPN app and log in using the account details you created during sign-up.
Step 4: Connect to a server
Once logged into the account, select a server that you want to connect to from the list of servers available. You can either choose a specific location or use the Quick Connect button to connect to the best server automatically.
Step 5: Start browsing
Once you have connected to a server, you can start browsing the internet with complete privacy. All your online activities will be encrypted, and your real IP address will be hidden, ensuring that your online activities are private.
---
Conclusion
Surfshark VPN is one of the best Android VPN. It comes with multiple features and is easy to set up. setting up. With its user-friendly interface, fast speeds, and robust security features, Surfshark VPN is undoubtedly the best VPN for Android users. For more such updates, visit Surfshark and the official website of Savewithnerds. 
FAQ's