Today's digitalised world has programmed us to be on our devices and stay online all the time. This results in us storing important details and media on our laptops, exposing them to malicious cyber attacks that can leave permanent damage behind their wake. Imagine how you'll safeguard your house from burglars and intruders. Of course, by installing top-notch security systems. Similarly, your computer also needs security against cybercriminals and malware. This is done by installing good-quality antivirus for Windows. 
Surfshark's antivirus for Windows is one of the best software in the market that provides you maximum protection so that your devices and operating systems are safe and secure. In this blog, we'll help you understand how antivirus software works, the benefits it has and the features of Surfshark's best antivirus for Windows.
What's an antivirus and how does it work?
Antivirus software protects your devices from cyber threats like viruses, hacking, and malware. It essentially scans your operating systems for any malicious software or files and removes them from your device. Your antivirus for Windows will do the same. This is done through two methods: signature-based detection and behavioural-based detection.
Signature-based detection is the most common method used by antivirus software. Through this method, the software scans files and compares them to a database that has known malware signatures. If the file matches a known existing signature, the antivirus software will isolate or delete that particular file.
Behavioural-based detection, on the other hand, involves monitoring your device for any suspicious activities or behaviours. Actions that are not typical of your device, like an unknown program accessing your files or making changes to your system, will be instantly recognised by the software. It will then block the program and alert you.
Why do you need antivirus for Windows?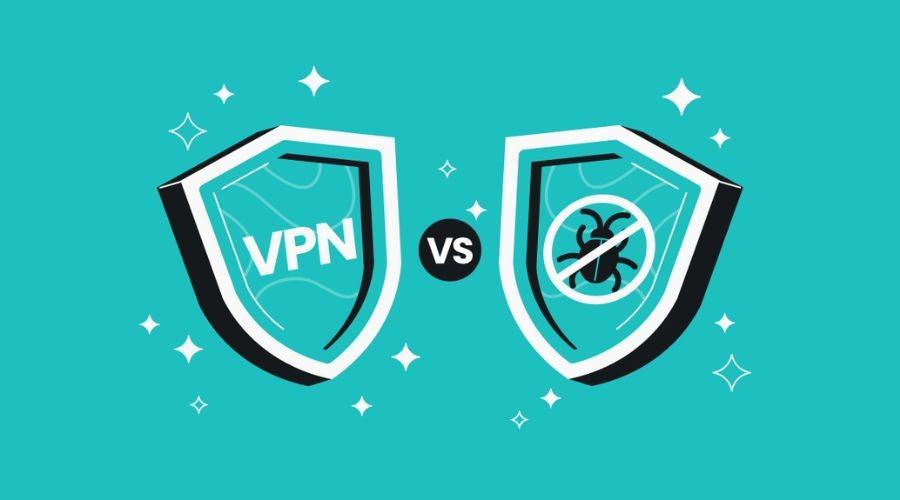 If we were to talk about the most popular operating system globally, Windows would be at the top. It has over a billion active devices running on it. This, however, makes it a prime target of cybercriminals who are out and about exploiting vulnerabilities of operating systems like yourself. This is where an antivirus for Windows comes in and shields your devices. Here's why you need a good-quality antivirus for your devices:
Protection from viruses and malware – Cybercriminals are becoming smarter with each passing minute. They are developing new viruses and malware which infect your Windows device as soon as you download files or visit suspicious websites. Antivirus for Windows work dedicatedly to detect and remove these threats from your devices.

Protection from ransomware – Ransomware is a type of malware that locks your files and demands ransom for the decryption key. Good-quality antivirus software specialises in detecting and removing such ransomware.

Real-time protection – Antivirus for Windows provide real-time protection. This means that as soon as any malware or virus tries to attack your device, the software blocks it before it can cause any damage.

Protection from online banking and shopping – Making digital bank transactions mean transmitting your sensitive financial information online. A good quality antivirus for Windows can protect your device from keyloggers that can steal your information and misuse it. 

Protection from phishing attacks – No matter how book-smart someone is, no one is immune to getting swindled by phishing attacks. Good antivirus software helps you detect and block such phishing attempts that can lead to you disclosing personal and sensitive information. 
Why Surshark's antivirus for Windows is the best option for you?
Surfshark is a trusted, reliable, and best-encrypted Windows antivirus that offers numerous benefits for Windows users. Here are some of the key benefits of using Surfshark antivirus for Windows:
1. Advanced security features
Surfshark is ahead of all the other providers as it offers advanced security features that provide you extra protection against malware and viruses. These advanced features include real-time protection, multi-layer malware scanning, and behaviour-based detection. That means its software will be on a constant prowl and will block any attempt at your operating system's privacy and security.
2. Secure online banking and shopping: 
Digital banking has become the essence of how we make payments. Surfshark provides a safe browsing feature that ensures that all your banking and shopping transactions are safe. This feature essentially blocks malicious websites and phishing attempts, ensuring that your financial information remains safe.
3. Easy to use
Surfshark offers a user-friendly interface which allows users to navigate the platform with ease. So, don't worry if you are not tech-savvy; you can still navigate the software without any issues. Also, the software runs in the background, is low-key, and doesn't interfere with your workflow. 
4. Multi-platform support
Surfshark offers support for various operating systems. From Windows, Mac, and iOS to Android and Linux, all operating devices can benefit from Surfshark's antivirus. This makes it easy to protect all your devices using a single antivirus software.
5. Affordable pricing
If you are worried that all these features will burn a hole in your pocket, then don't worry. Surfshark offers affordable pricing plans, making them accessible to everyone. In case you are not satisfied with the software, Surfshark offers you a 30-day money-back guarantee.
6. VPN service
Surfshark also offers a VPN service that provides you with an extra layer of protection. Through the VPN service, your online traffic gets encrypted or hidden in simple terms. This secures your activities from anyone who might be monitoring you online.
---
Conclusion
Installing antivirus for Windows in your devices is the first step in securing your personal data and files. Surfshark antivirus for Windows offers advanced security features, secure online banking and shopping, ease of use, multi-platform support, affordable pricing, and a VPN service. With such reliable features, you can get an extra layer of security for your computer. Windows secured by antivirus has very few chances of getting targeted by cybercriminals. For more such updates, visit Savewithnerds.
FAQ's