Are you looking for some modern design ideas for your favourite place in the house- your garden? A modern well-kept garden can turn your home into a sanctuary of peace from a cluttered mess. We have collated a few tips and tricks that you can use to transform your garden into a modern one where you would love to spend your maximum time. 
A garden is a perfect place to get creative, and you can unleash your imagination and turn it into a reality. After all, it is your personal space, and you have all the right to get creative and garden design it the way you want. 
Creative a multi-levelled garden
A multi-levelled garden, as the name suggests consists of at least 2-3 different layers. At the lowest layer, you can keep your lounging chairs and pots, at the second layer, you can have your garden, and at the third, you can have flower beds. And it will instantly enhance the look and feel of your garden and give it a modern look.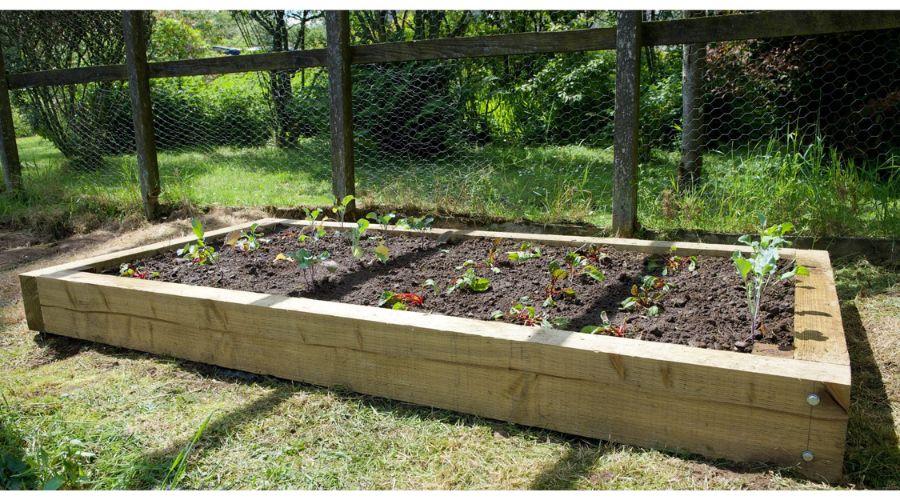 Create a small pond in your garden
If you want to give your garden a chilled-out vibe and a rustic and authentic look, you can create a small pond in your garden. The sound of water, the rippling reflections, and birds bathing and chirping will give you a multi-sensory experience. 
This is not it, you can have water lilies, lotus and aquatic delights like goldfish and tortoise as its inhabitants. Also, if your pond is wide enough you can have a small bridge to give it a fairy-tale feel.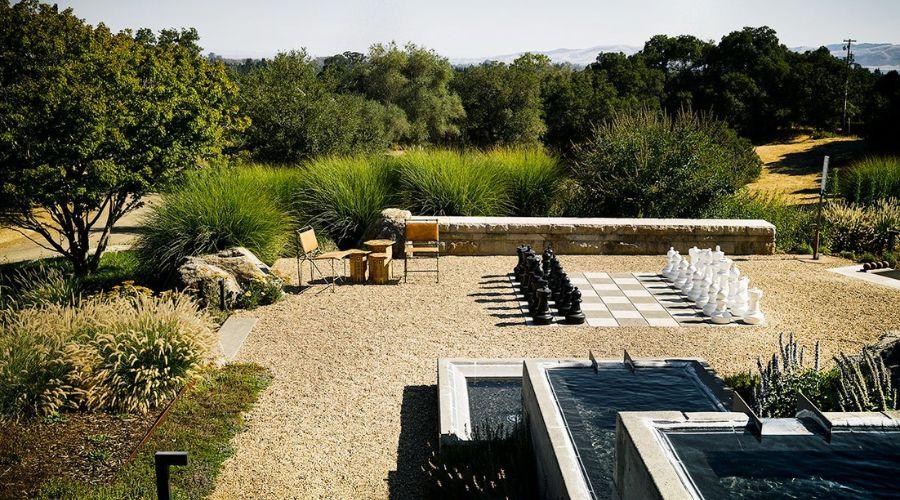 Choose a soothing colour pallet
Outdoor areas like your patio or lawn go well with soothing colours of white and grey. Pastel colours also go pretty well with your garden theme and colour scheme. You can buy a wide range of garden paints and experiment with them. When you pick these soothing colours especially meant for your garden area, they add serenity to your garden.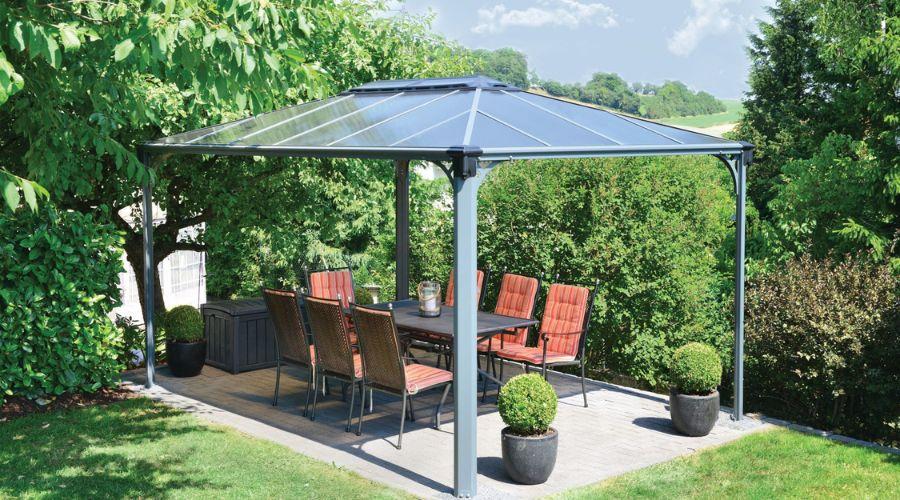 Choose classic exterior lights
Outdoor LEDs, classic lamp posts, and modern wall lights can transform your garden design into a beautiful outdoor area to chill. There are various garden lighting ideas to be inspired from. But ultimately it all depends on your personal choice. 
Check out our best outdoor lights if you are looking to buy some for your own space.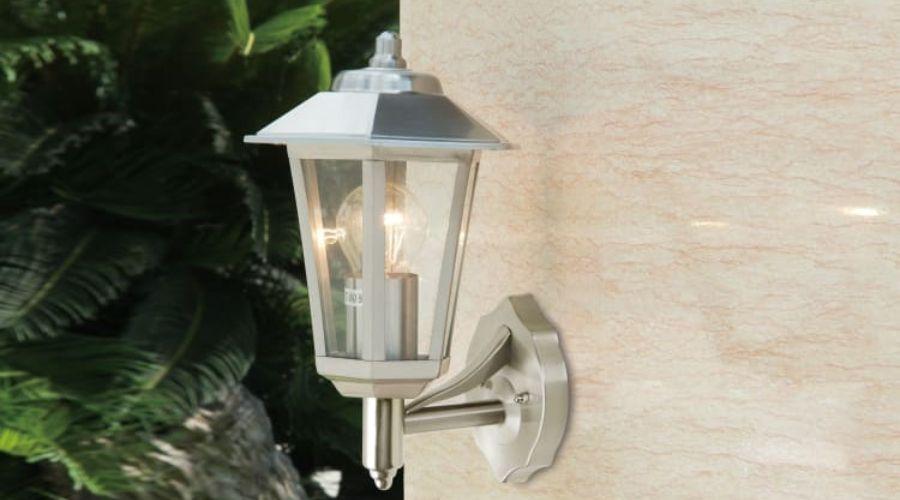 Choose modern and contemporary flooring
The flooring of your garden is the most important thing to watch out for as it is the most important element of your garden design. Go for earthy colours, place them in even patterns and create a walkway. There are various patterns and designs to choose from, all you need is a design inspiration.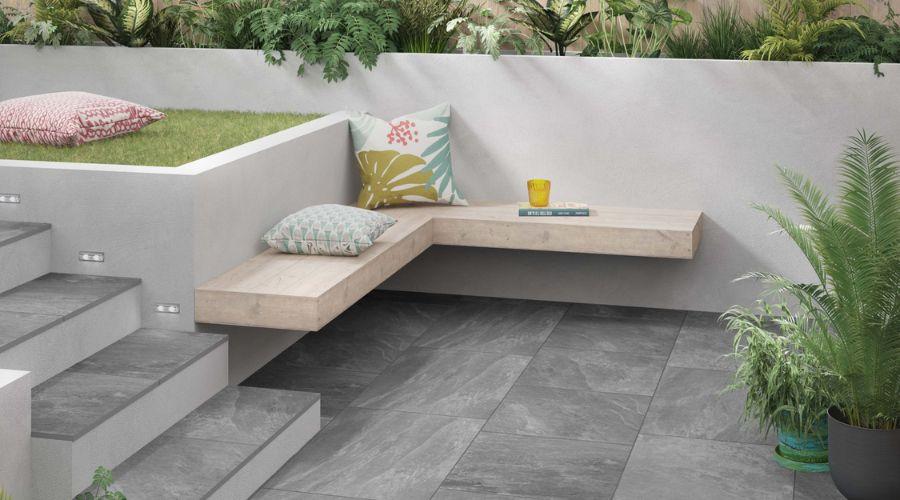 Create a seating area and a gazebo
A garden is incomplete without a cosy seating area set under a stylish gazebo. Your gazebo will provide you respite from the sun and heat during hot summers and also act as your resting place. You can have kitty parties, read books and even enjoy your siesta in your gazebo. They are outdoor spaces that also support the climbing plants. 
You can have a well-defined seating area under your gazebo, with garden furniture and pots. 
Have a small outdoor kitchen
If you have ample space, it is also a good idea to have a small kitchen or pantry in your garden where you can grill meat and vegetables. A summer barbecue in your garden is always a good idea. If you want you can go for a modular design or a traditional one based on your personal choice and budget.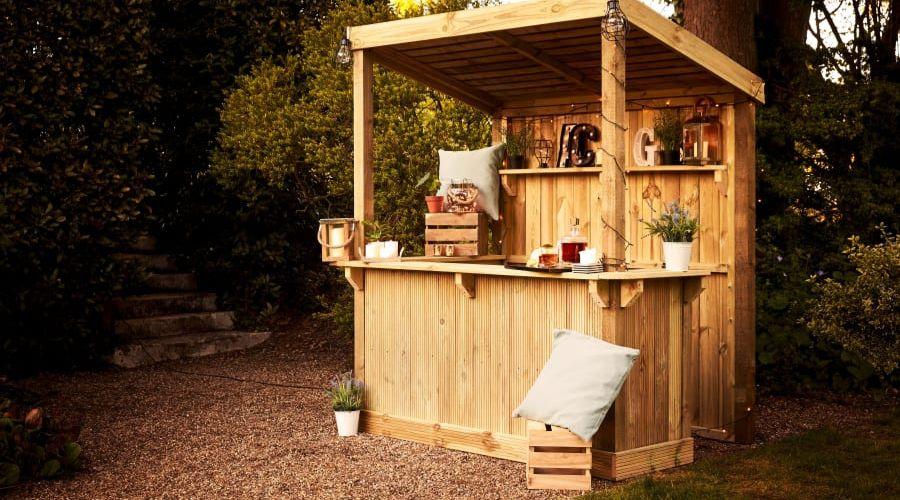 There are a few things that you will need to create a kitchen on your gardan backward.You need to have a workspace or counter for preparation, a cooking and washing system (if possible), and some storage to keep your crockery and food items. If you want you can also have a food trolley to add to the overall feel of the kitchen. 
Eat in an outdoor dining area
Having a cooking area in your garden is a good-to-have feature but a dining area is a must-have feature. Having an outdoor dining area with chairs and dining tables is a lovely addition to your garden where you can cherish those small moments of life. 
If your friends are coming over, having your supper or meals in the outdoor dining area can quickly become a moment to remember.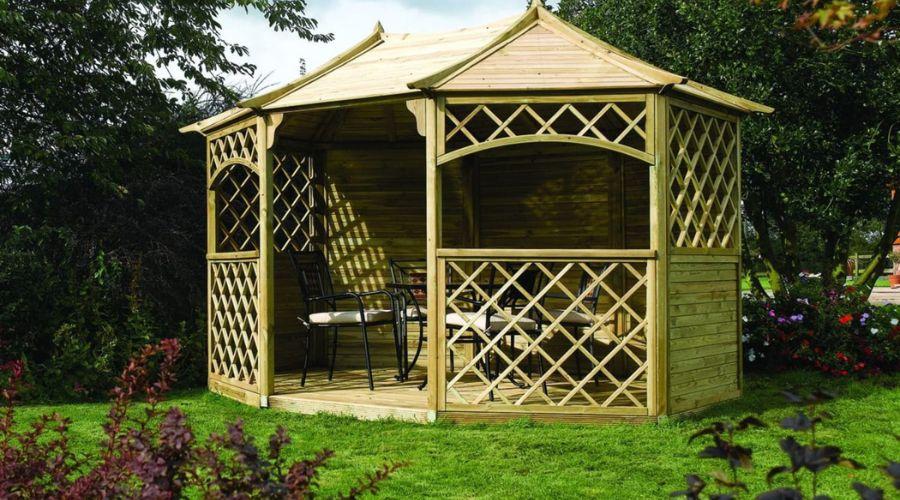 Have a storage shed in your garden
Now, this goes without saying. You should have a storage area or a shed in your garden to store your gardening tools, chairs and other types of furniture. But do not make it look like an abandoned place. Keep it neat and clean and paint it in a pastel colour to make it look like a piece of art.
Keep stylish furniture 
Your garden furniture is as important as the plants in your garden. There is a lot of variety, style and range of garden furniture that are available in the market. Timber, iron and bamboo furniture never go wrong when placed in your garden. 
But the garden furniture needs a little more care and cleaning than the ones inside.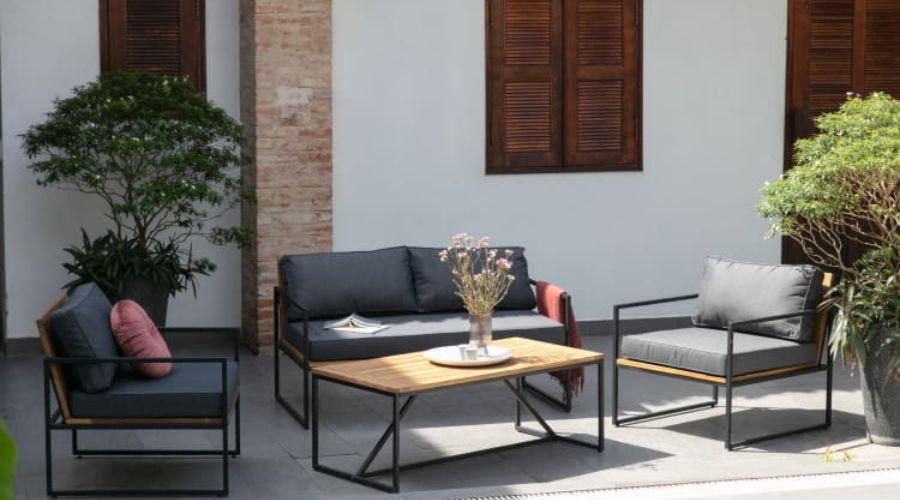 Add rustic elements to your garden
If you like a rustic and earthy feel, add rustic lamp posts, chairs and tables, design pieces and even pillars in your garden to give it a more authentic and rustic look. 
Add different plants to finish the look of your garden
What is a garden without well-chosen plants, herbs, flowers and trees? Add different types of herbs, shrubs, trees and plants to your garden to give it a complete look and feel. It is also good to add a variety of seasonal plants that bloom as per the season. So, one season goes, the plants of the other season bloom and so on. This way your garden is always blooming with fresh flowers.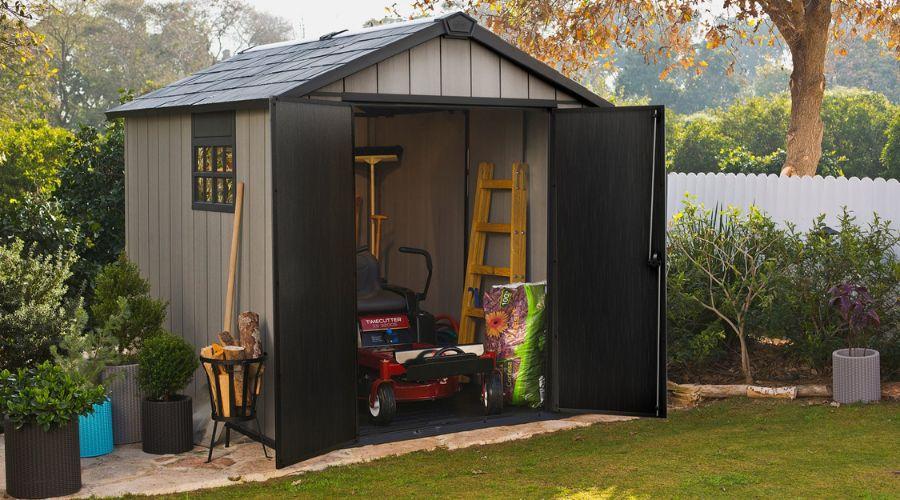 Also, adding palm trees, or any other types of speciality tree that is popular in your region can add to the overall vibe., You can also consider creating your own kitchen on gardan backward.
So, these are a few ideas that will help you transform your garden into a modern one. If you want to buy garden accessories, tools, floorings, lights, paints, etc. and other inspiration ideas, check out our garden and landscaping section. 
Conclusion
Savewithnerds is a worldwide comparison website that provides impartial and user-friendly comparisons across numerous categories. We want to make it easier for people to make decisions by presenting them with data that is both accurate and objective, as well as well-structured and simple to see. Savewithnerds provide information about technology, gadgets, lifestyle, gaming, product reviews and many more.
Read more about savewithnerds.com