Rome, the eternal city, casts a spell with its ancient wonders, vibrant culture, and delectable cuisine. However, beyond the city's bustling streets lies a treasure trove of diverse landscapes, historical marvels, and charming towns waiting to be explored. Day trips from Rome with Viator offer a convenient and enriching way to venture beyond the city's confines and discover Italy's hidden gems. This comprehensive blog will delve into the best day trips from Rome with Viator, providing readers with detailed insights and reasons to embark on these unforgettable adventures.
Best Day Trips from Rome
1. Pompeii: Unearthing Ancient History
Embarking on Viator's day trip to Pompeii is a journey back in time. This UNESCO World Heritage Site is a city frozen in time by the devastating eruption of Mount Vesuvius in AD 79. With expert guides leading the way, visitors can walk through remarkably well-preserved streets, ancient houses, and the impressive amphitheater. The tragic past of Pompeii unfolds before their eyes, offering a poignant glimpse into the lives of ancient Romans.
2. Amalfi Coast: A Slice of Paradise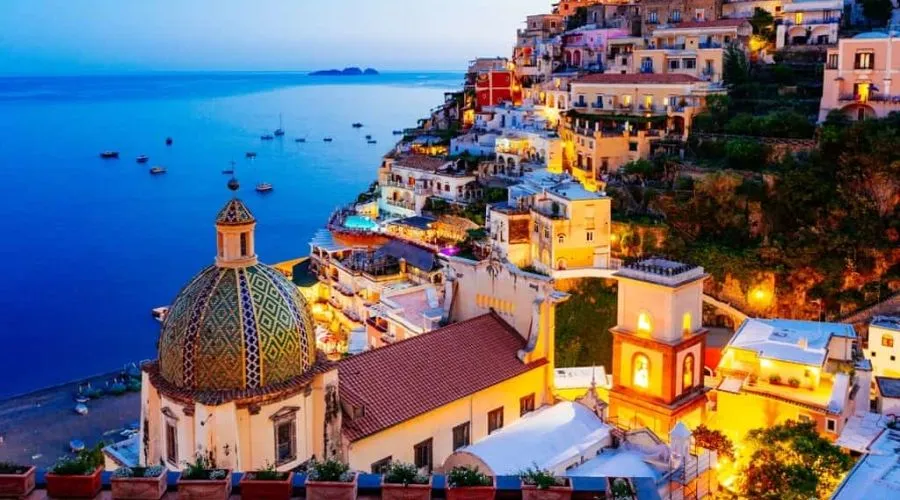 The day trip continues along the breathtaking Amalfi Coast, known for its dramatic cliffs, azure waters, and picturesque coastal towns. Viator's Amalfi Coast tour includes a visit to Positano, a coastal gem with its pastel-colored houses cascading down the cliffs, creating a postcard-perfect scene. Travelers can savor Mediterranean flavors at local restaurants, indulge in leisurely walks along the coastline, and breathe in the intoxicating charm of the Mediterranean.
3. Florence: The Cradle of the Renaissance
Viator's day trip to Tuscany unveils the splendor of Florence, the birthplace of the Renaissance. Art enthusiasts will be enthralled by iconic masterpieces such as Michelangelo's David at the Accademia Gallery and the magnificent Florence Cathedral (Duomo). Strolling across the Ponte Vecchio, a historic bridge adorned with jewelry shops, is a delightful experience. Expert guides share captivating stories about the city's artistic heritage, from the works of Leonardo da Vinci to Botticelli's Birth of Venus at the Uffizi Gallery.
4. Chianti Region: A Wine Lover's Paradise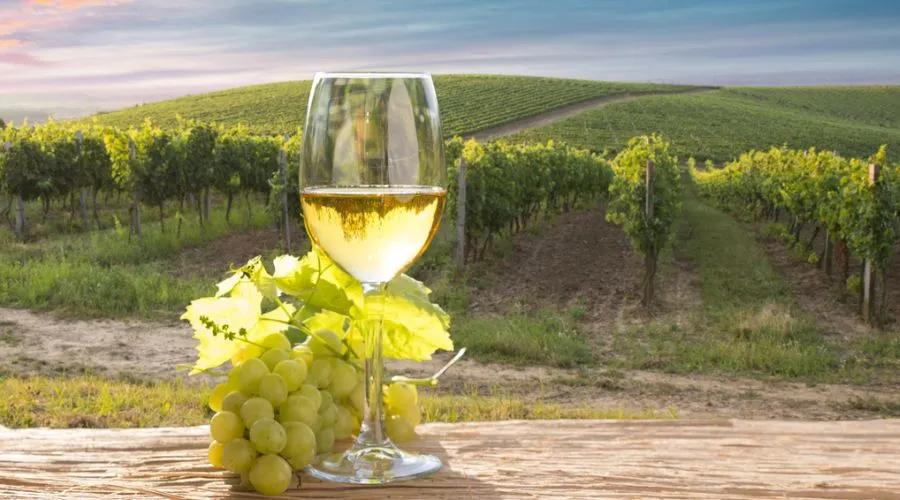 The Tuscany day trip continues to the charming Chianti region, famous for its rolling hills, vineyards, and olive groves. A visit to a local winery allows travelers to indulge in the region's renowned Chianti wines and learn about the winemaking process. Coupled with delectable Tuscan cuisine, this part of the day trip is a true gastronomic delight.
5. Capri: A Mediterranean Gem
Viator's day trip to Capri promises a captivating island escape. Travelers cruise from Rome to the enchanting island of Capri, where azure waters meet rugged cliffs adorned with luxurious villas and gardens. The visit to the Blue Grotto, a natural sea cave known for its mesmerizing turquoise waters, is a highlight. Strolling through the Gardens of Augustus and enjoying panoramic views of the Faraglioni rock formations are experiences that define the allure of Capri.
6. Villa d'Este: Renaissance Splendor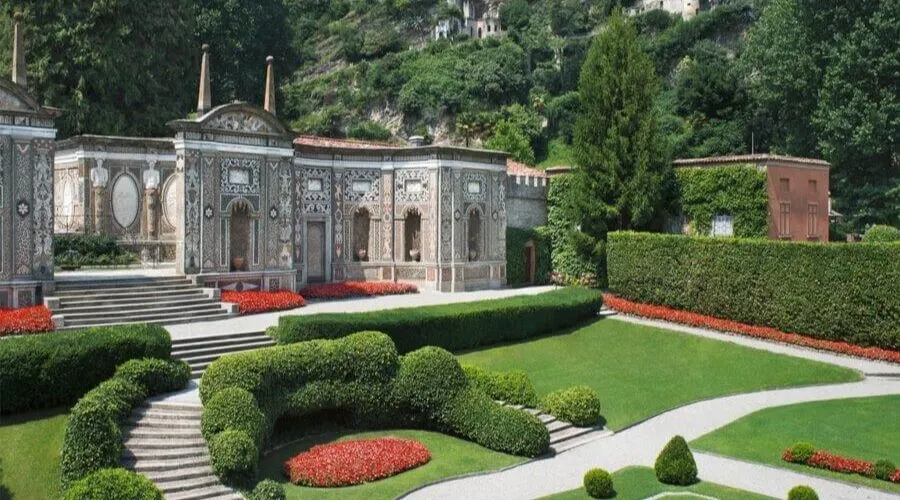 Viator's day trip to Tivoli unveils the architectural brilliance of Villa d'Este, a Renaissance villa known for its stunning gardens, fountains, and terraces. The Garden of the Hundred Fountains and the Fountain of Neptune are artistic masterpieces set in a lush landscape. The villa's elegance and opulence transport travelers to a bygone era of lavish living.
7. Hadrian's Villa: Ancient Grandeur
The day trip continues to Hadrian's Villa, a sprawling complex of ruins that once served as the opulent retreat of Emperor Hadrian. The extensive site showcases the grandeur of ancient Roman architecture and gives visitors a glimpse into the luxurious lifestyle of Roman emperors.
Tips and tricks on affordable day trips from Rome with Viator
Traveling on affordable day trips from Rome with Viator can be a rewarding experience without compromising on quality. Here are some valuable tips and tricks to make the most of your budget while enjoying unforgettable day trips with Viator:
Book in Advance: Plan your day trips ahead of time and book with Viator in advance to secure early-bird discounts and promotions.
Choose Shared Group Tours: Opt for shared group tours, as they often offer lower prices compared to private tours.
Look for Combo Deals: Check Viator's website for combo deals that include multiple attractions or activities at a discounted rate.
Consider Half-Day Tours: Half-day tours are usually more budget-friendly and allow you to explore multiple destinations within a limited timeframe.
Explore Nearby Destinations: Look for day trips to nearby destinations, as shorter distances often mean lower transportation costs.
Pack Your Lunch: Bring a packed lunch or snacks to avoid costly meals during the day.
Use Public Transportation: Utilize public transportation options for getting to meeting points, as they are usually more affordable than private transfers.
Choose Budget-Friendly Destinations: Consider day trips to destinations known for being more affordable, such as Tivoli or Ostia Antica.
Travel Off-Season: Consider visiting during the shoulder season or off-peak times, as prices may be lower due to reduced demand.
Check for Discounts: Look out for special discounts or promotions offered by Viator, especially during the holiday season.
Utilize Student or Senior Discounts: If applicable, bring your student or senior ID to access discounted rates for tours and attractions.
Avoid Unnecessary Add-Ons: When booking with Viator, carefully review the tour inclusions to avoid unnecessary add-ons that may increase the cost.
Research Free Attractions: Explore free attractions at your destination to enjoy budget-friendly sightseeing.
Be Flexible with Dates: If possible, be flexible with your travel dates to take advantage of any last-minute deals that may arise.
Check Customer Reviews: Read customer reviews on Viator's website to ensure the chosen day trip provides excellent value for money.
Conclusion
Viator's day trips from Rome offer an array of captivating experiences that cater to diverse interests and preferences. From the ancient ruins of Pompeii and the artistic legacy of Florence to the coastal beauty of the Amalfi Coast, the island allure of Capri, and the historical elegance of Tivoli, these day trips provide an unforgettable opportunity to explore Italy's hidden gems. With expert guides, well-planned itineraries, and hassle-free arrangements, travelers can embark on enriching adventures that unlock the cultural, historical, and natural splendor of Italy. Embrace the opportunity to step beyond Rome's boundaries with Viator's day trips and create cherished memories of Italy's captivating heritage. Visit savewithnerds.
FAQs